When I was starting out as an artist, I went through a long, long time when I couldn't get any support from anyone. No sales, no shows, no press - no response of any kind. It was as if I didn't exist. I was ready to show my work to the world, and the world didn't want to look. It was difficult.
I made a vow that if I eventually prevailed, I would do what I could to create opportunities for other artists. Years passed. Did I prevail? I don't have anywhere near everything I want as an artist. But I recognize that compared with a lot of artists, I have been very fortunate.
I have followed through on my vow as best I could. I can't do something for everyone: shortness of time and quality of the work (to my eye) still radically reduce the set of artists I have been able to help. But I look at work constantly, and keep a list of hundreds of artists in my mind, matching them up when they fit with shows and publications and galleries, or myself creating new means of celebrating their work. This doesn't cost my career anything, I don't think.
Over time, I have met other people in the art world with a similar mission. Few can match the perseverance, creativity, and intensity of Didi Menendez. She is nearing publication of the hundredth issue of her magazine PoetsArtists, and going strong as she migrates her advocacy for figurative art to new venues: brick and mortar galleries, art fairs, Instagram, Patreon. It took me a few years of lobbying to get her attention, but once she decided to add me to her roster, she never stopped looking out for me. It is immensely reassuring to know that somebody in the world cares about your art. It is like being able to come home. Her affection for artists has helped her to create a sprawling community. Her love of art is tireless and luminous.
I'm writing this because she has created Visions of Venus/Venus's Visions, another opportunity for artists, and if it matches what you do, you should submit to it. The deadline is January 15th. Here's the description and link:
"This issue of PoetsArtists and the accompanying exhibition at the Zhou B Art Center in Chicago seeks the work of artists and writers in the depiction of the eternal feminine, both as a subject (Venus's Visions) and as an object (Visions of Venus). Whether the idea is drawn from classical mythology, like Venus, or the ether of cyberspace, all artists are asked to present their best depiction based on this timeless construct. The artwork should fall into the category of figurative realism."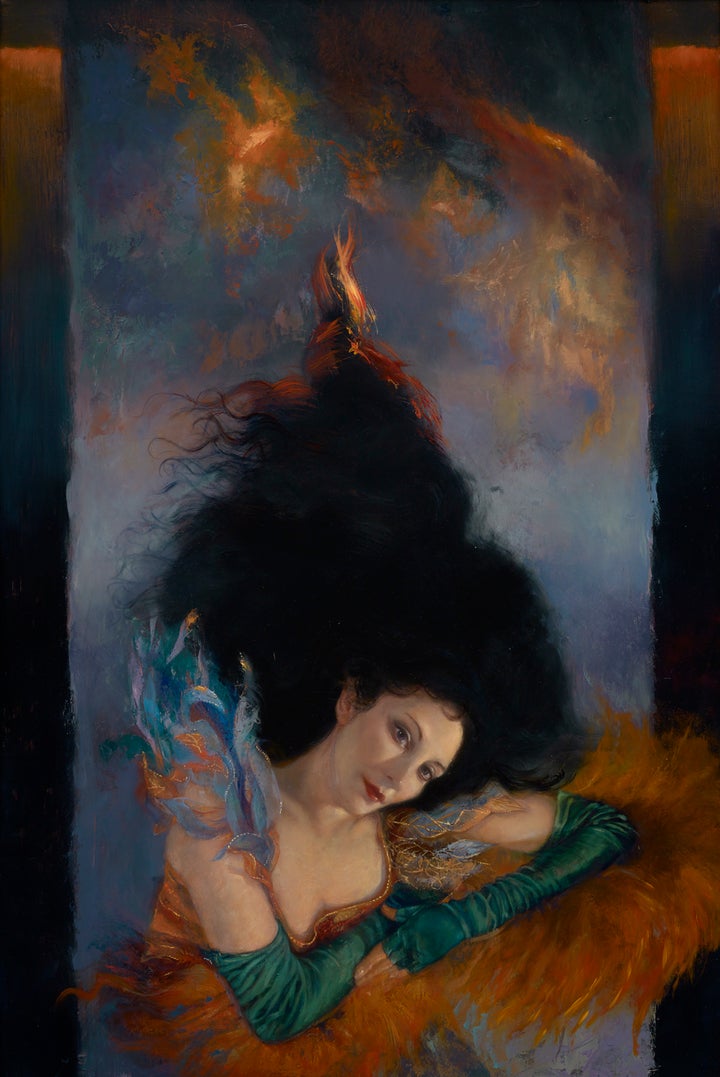 The curator is Dr. Elaine Melotti Schmidt, and I spoke with her about the show.
Daniel Maidman: You're curating Visions of Venus/Venus's Visions. Can you flesh out the premise of the show a little bit? What are you looking for?
Dr. Schmidt: The premise behind Visions of Venus/Venus's Visions is that Venus is the depiction of the eternal feminine. In Greek and Roman mythology she has been the embodiment of femininity as both lover and mother; a taming force who assimilates the male essence by blending it with the female; a transformer who has the ability to change hearts; a winner representing the belief that she was a goddess of victory and a motivator of women on behalf of nation and community. There is even a story from the history of Rome where the city government built Venus a new temple after they lost an important battle. The belief was that she could be swayed to support their side by being worshipped at a larger and more elaborate temple, so apparently she also represents the female flexibility of mind.
The Call for Submissions asks that artists depict Venus as either the subject (Venus's Visions) or as an object (Visions of Venus). The idea may be drawn from classical mythology or modern day life.
First of all, I am looking for works of art that creatively portray either vein of the show. Either Venus as a Vision, where she is the subject of the painting or Venus's Visions, where the viewer is seeing the world through Venus's perspective, a much more challenging undertaking in my mind. Figurative works in the following mediums are desired: paintings (all mediums), photography, digital, essays, poetry, sculpture, short stories, short fiction and screen plays. Artists may submit more than one entry if they desire.
Secondly, the work should be technically competent. There have been a number of strong entries received already that make me believe that the show is going to be fabulous.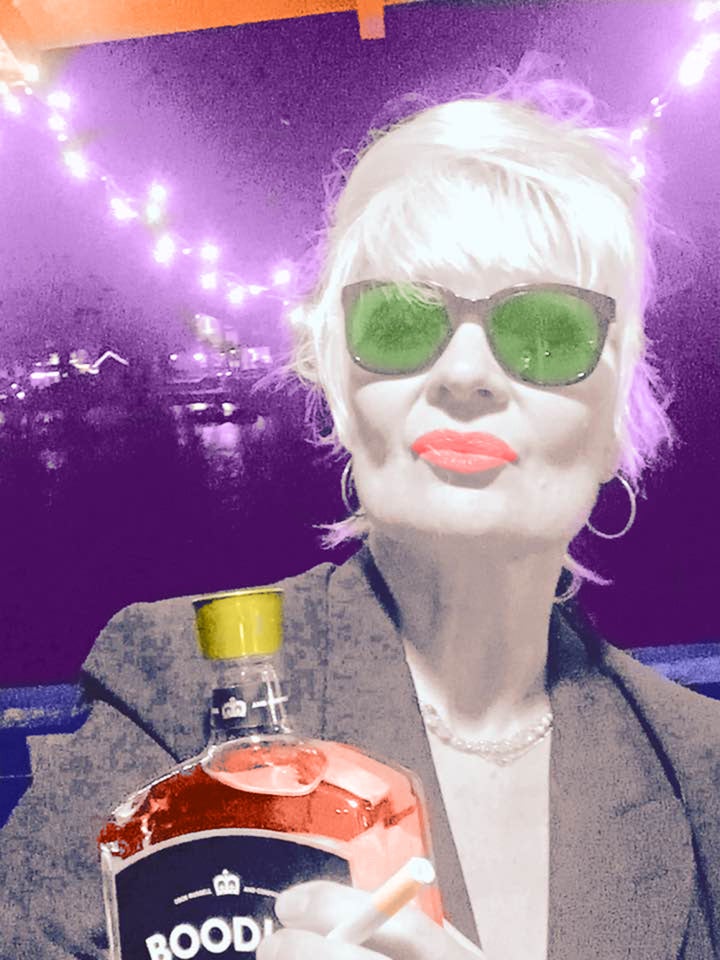 Thirdly, the entry must be new, or in other words, not previously shown in a show or been published in a magazine.
Finally, the artist can be a male or a female. Even though The Bennett Collection, our personal collection, is exclusively of women by women, this show is open to anyone.
Daniel Maidman: What's your own history with collecting and curating? Explain a little bit the role of art in your life, and your participation in the arts. What led to you curating this show?
Dr. Schmidt: Art has been a feature in my life since I was a child. My family visited art museums and some of my parents' friends were collectors. We didn't have a lot of money so it was a very big deal when my parents purchased a couple of original pieces to hang in our living room. The idea that making art requires a tremendous amount of work and talent as well as the fact that it can feed your soul have been wound into my life since childhood.
As I lived in the Middle East and Europe my knowledge and appreciation of the visual arts and architecture grew. There were tremendous opportunities to visit cathedrals, museums, palaces, mosques and so forth as well as to increase my appreciation of art history through reading and lectures. When I started to date my husband, Steven Bennett, many of our first conversations revolved around art, music, theatre and literature. I have fond memories of spending hours discussing one of our mutual favorite artists, Edward Hopper. And, consequently, on one of our first dates we visited The Art Institute of Chicago where we were able to view Nighthawks. Very special, indeed.
Our mutual interest in art was foundational in the decision to start seriously collecting original paintings. Steven exhaustively researched the art scene about ten years ago and saw figurative realism created by women as a great niche. Since then we have built the collection by purchasing only pieces done by women of women, though the occasional male has snuck into some of the works. It isn't that we don't like and admire male artists, rather it was a collecting decision that helps us proactively support women artists. It also gives the collection coherence. Our collection contains over a hundred pieces now and we continue to acquire.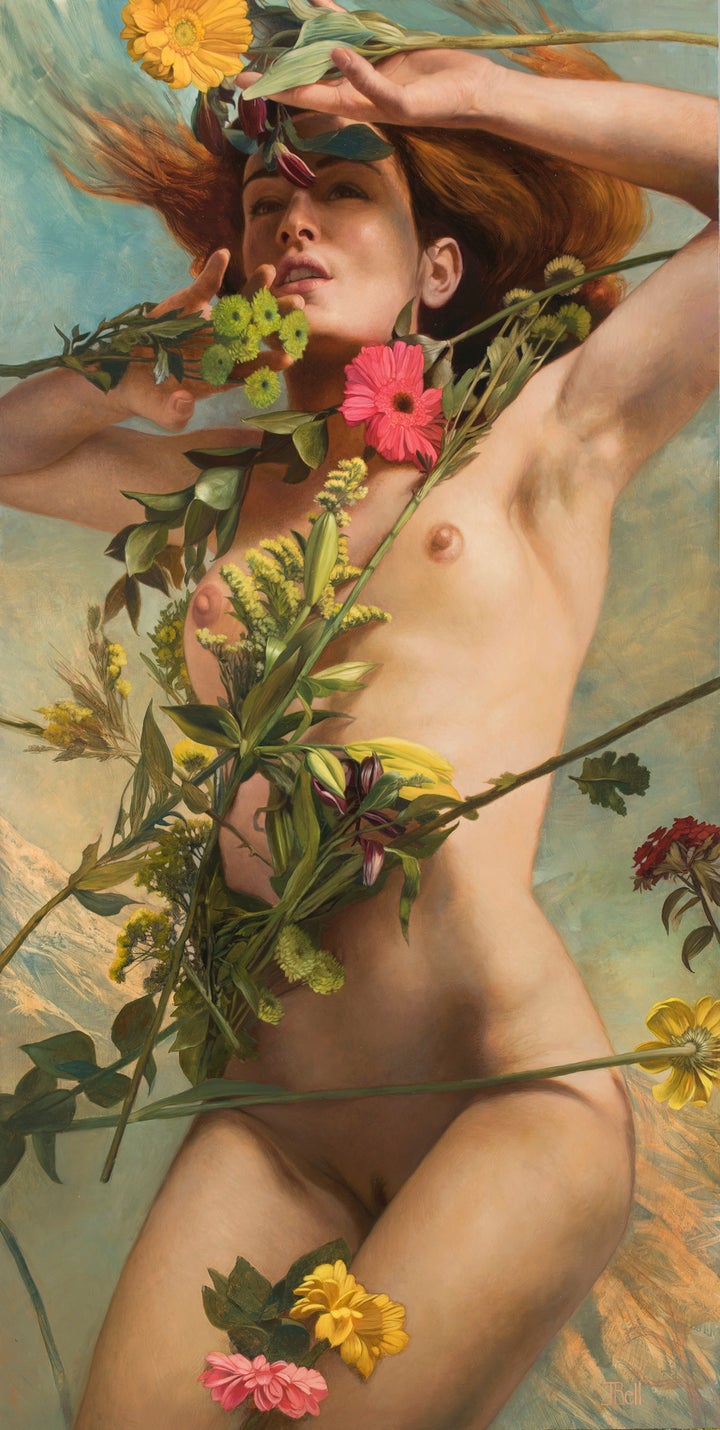 In December 2016, Steven and I attended Art Basel, Miami. As is our practice, we explore as many of the satellite and gallery shows as possible, because these are the places where will most often discover artists that are new to us. While at the opening for one of these shows, I met Didi Menendez, editor of Poets & Artists Magazine. The show, "Chevere" was sponsored by PA, and Didi was a fountain of information about the works. We walked around the gallery for an hour chatting about the pieces. About 6 weeks later, Didi contacted me and asked if I would be interested in curating a show. I spent a lot of time thinking about it and a challenging theme for the show. This is how Visions of Venus/Venus's Visions came into being. It is the first show I've curated, though I'm pleased to say that there is going to be a second show in 2019.
Again, please send in your work. This was created to find and celebrate you.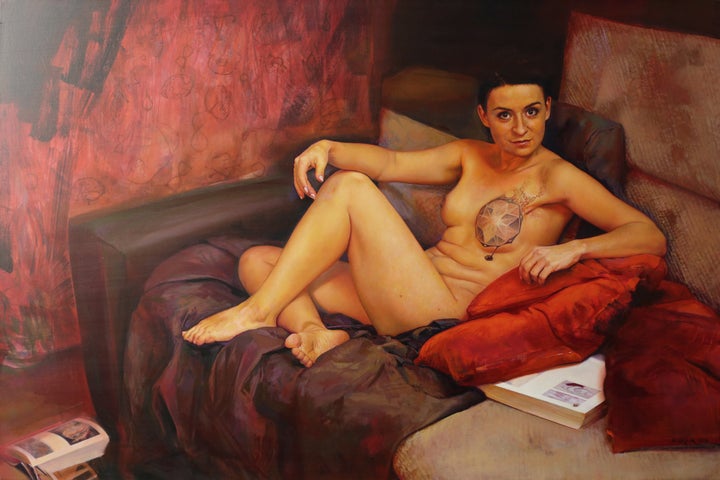 Support HuffPost
The Stakes Have Never Been Higher
Related
Popular in the Community