The good. The sad. The expensive. That simple description sums up my experience while traveling through Antigua and Lake Atitlán, two of Guatemala's most tourist-laden spots. After the awe-struck feelings wore off from exploring the spectacular Spanish Mudéjar-influenced Baroque architecture in Antigua, and traversing the volcanic terrain around the resplendent Lake Atitlán, a clearer picture of these fascinating destinations began to emerge.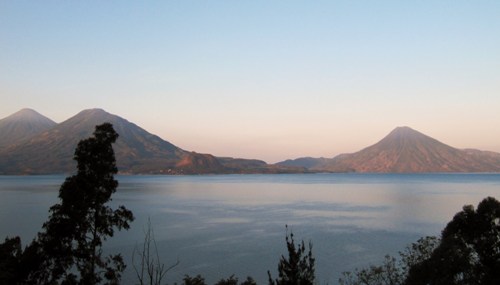 Walking Antigua: In a country where approximately 55 murders a week are reported in the capital city alone (and only 2 - 3 percent of all homicides committed in Guatemala are prosecuted), Antigua feels like, and is a relatively safe place to explore. The city has the charm of a colonial European town, rather than a bustling metropolis, and is strewn with interesting ruins and attractions. Begin the walking tour in Parque Central during the early morning hours so that you can linger over a latte from Cafe Barista and enjoy the fantastic people and bird-watching before the park becomes too crowded. Be sure to grab a map at the Information Center before wandering out onto Antigua's easily navigable streets. Stop along the way to explore Catedral de Santiago, Santo Domingo, Las Capuchinas, La Merced Church, and Iglesia de San Francisco. After a long day of walking treat yourself to a delectable dinner and some cocktails in the courtyard at Meson Panza Verde.
Climbing Pacaya: Only a 1 ½ -hour drive from Antigua, the active-volcano Pacaya is said to be the most exhilarating to climb of the three volcanoes surrounding Antigua. Be sure to go with a reputable tour company like Atitrans (7832-3371; www.atitrans.com, 6a Av Sur 8), and to inquire about recent criminal and volcanic activity before signing up for the hike.

Touring Lake Atitlán and the Surrounding Villages by Boat: It may be difficult to pull yourself from the mesmerizing views of Lake Atitlán, but neglecting to visit the surrounding Mayan villages of Santiago Atitlán, San Pedro La Laguna, San Marcos La Laguna and San Antonio Palopó would be a total tragedy. Several local tour companies run morning and afternoon, no-frills excursions around the lake that are inexpensive and cover four to five villages in approximately four hours. Most tour boats dock in the lively town of Panajachel, so allow some time before or after the tour to peruse the vibrant markets and grab some local cuisine there.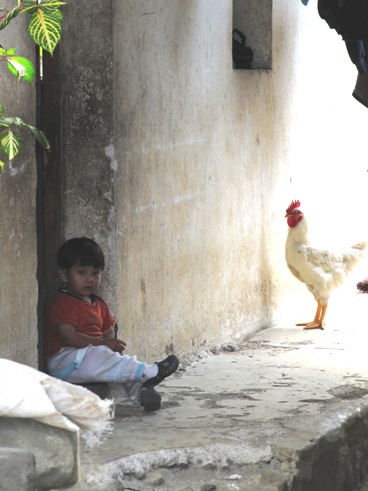 The Sad

Volunteering with Malnourished Infants: In Guatemala, 50 percent of children suffer from malnutrition. Much of the problem is attributed to poverty and a lack of education about nutrition among parents. While visiting Antigua, I volunteered for two days at GOD's CHILD Project, an international nonprofit organization that seeks to break the chains of poverty through education and formation. The Malnourished Infant Center is located right down the street from the main complex in a building called Casa Jackson where volunteers spend hours cuddling, feeding, changing diapers and experiencing life-changing moments with tiny babies who need lots of love and support.
Helping Children Build Confidence and Artistic Formation Through Arts Workshops: Approximately 75 percent of Guatemalans live below the poverty line, so most children must work to help support their family income. Seeking to create an oasis where children can just be children, La Cambalacha, a nonprofit organization located in in San Marcos La Laguna, provides free arts workshops for children from several of the surrounding lake communities who would otherwise have no other place to practice creative forms of expression. With the help of volunteers, children learn social skills, participate in fun, recreational and artistic activities, and are taught the importance of community building.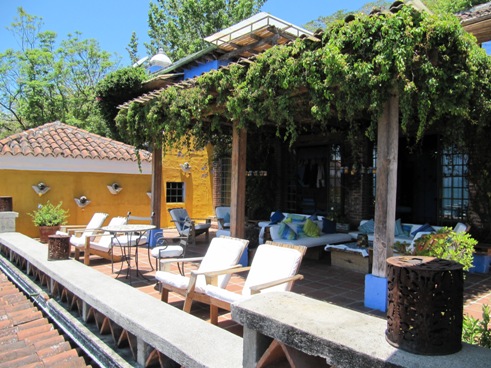 Eating in Antigua: The restaurant food in Antigua leaves much to be desired, and the prices at many eateries will have you wishing you brought along some extra granola bars. If not following a backpacker's itinerary, visitors can easily spend $30.00 on breakfast and lunch and upwards of $60.00 on dinner (without alcohol) for two people at most restaurants. You may want to try the local street food; it's quite good and very inexpensive.
Staying at Casa Palopo: Arguably one of the most luxurious hotels in all of Guatemala, Casa Palopo boasts magnificent, sweeping views of Lake Atitlán and the three majestic volcanoes that envelop the lake. The nightly price of a stay can be fairly steep depending on the season, so many travelers take the long, sinuous ride up to the hotel to splurge on dinner in its open-air restaurant overlooking the lake, or to spend an afternoon sipping cocktails on the terrace to enjoy the mesmerizing vistas.
Getting Here and There: Continuous safety concerns have made getting around Guatemala, a bit tricky. There have been many reported incidents of armed robberies on shuttle buses and in random taxis and in private cars. The safest and unfortunately most expensive way to travel from one region to the next is through Taxi Seguro, an airport service approved by the Guatemalan Tourist Institute (INGUAT), or through your hotel's private transport service. The good news is that in Antigua and Lake Atitlán visitors can hail a tuk-tuk, which is one of the safer and more inexpensive ways to get around.
Antigua:
Mason Panza Verde Hotel and Restaurant, 502 7832 2925, www.panzaverde.com/, 5a Av. Sur 19
Casa Encantada, 502 7832 7903, www.casaencantada-antigua.com, 9a Calle Poniente Esquina
Hotel Casa Santo Domingo, 502 7820 1220, http://www.casasantodomingo.com.gt/?lang=en, 3a Calle Oriente No. 28 "A"
Lake Atitlán:
Hotel Atitlán, 502 7762-1441, www.hotelAtitlán.com, Finca San Buenaventura, Panajachel