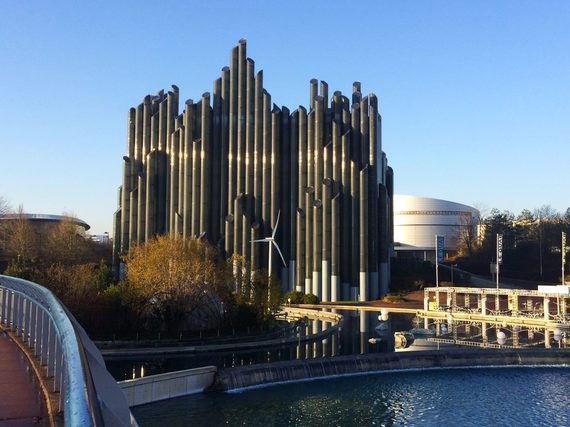 The future is near - oh wait, no, it's here already!
Whether we want it or not, the future can never be reached. Period. The present is the future of yesterday and the past is not even in that competition. So, what is it that we consider the future? Is it tomorrow, ten years from now, or a century away? Maybe even a million years removed.

What is sure is that we have no way of knowing what the future will be like, as far as our environment and the planet. What we can be certain of is that we, and our children, will be older than at press time. Sigh.
Made of striking architecture of metal and glass, the park Futuroscope is 30 years old already, but the new additions for 2017 make it relevant again and full of surprises. One of the new attraction is the Cirque du Soleil partnership with the evening show called "La Forge aux étoiles", due to perform 250-300 shows each year.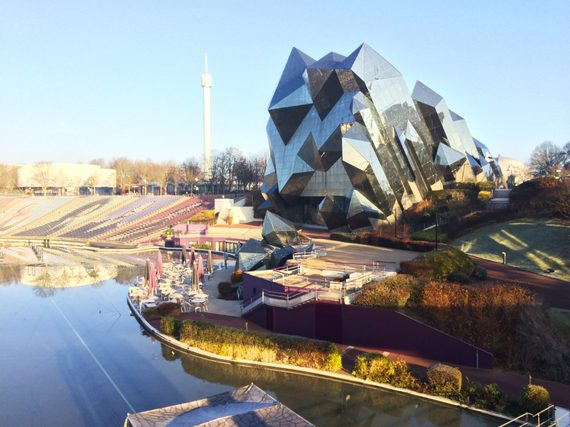 Lacking holograms and virtual reality.
Not all recent high-tech inventions are proposed in the future of this futuristic park. That may come, in the meantime, plenty of fun experiences are still drawing millions of visitors.
Some 22 stages and rides offer a unique perspective on many of the unseen world. They include:
 *Les Mystères du Kube: acrobatic show at night on the water with magic numbers.
 *The Animals of the Future: combines virtual images and real settings to show how to live in the future with an interactive safari, interaction with toratons, spitfire birds, carakillers, squibbons. With binoculars and sensor bracelets, you discover and communicate with animals that could be living on our planet in 5, 100 million, or 200 million years from now.
 *4D Age de glace: the times of dinosaurs.
 *Arena Fun Xperience: a scenic ride into the home technologies of the future.
 *The time-machine: a dark-ride with special effects, accompanied by the goofiest rabbits in the World. Includes Mission Hubble, 3-D adventure into the Hubble space telescope and the Atlantis space shuttle. Also, Virus Attack, a race inside the human body.
 *Le Fab 4D, a musical voyage into The Beatles' universe.
 *Le Petit Prince: Saint-Exupéry's literary classic with a tactile play in a giant amphitheater.
 *The newest attraction, just opened in Dec. 2016 is the tale of Philéas Fogg, the protagonist of the 1873 Jules Verne novel Around the World in Eighty Days - here, a spherical screen will inverse riders and give them the impression of actually flying.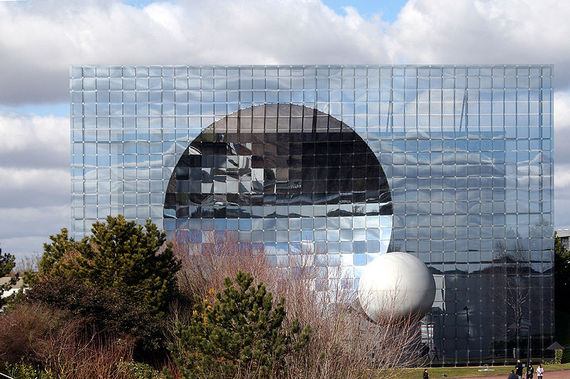 More info here.
Open every day Feb. 11-Sept. 11; then only Thurs.-Sun. until Oct. 24. Re-opens every day Dec. 19-Jan. 2. Also open during some school holidays.
From Paris, the TGV (Train à Grande Vitesse), the bullet train - takes you right into the Futuroscope-TGV train station in one hour and 20 minutes. French trains are very precise.
Physical address: Avenue René Monory - 86360 Chasseneuil-du-Poitou
Tel: 011-05 49 49 59 06.
Adults tickets start at €43; kids at €39, plus parking fees. Discounts and packages are offered. Free for under five.
Thirteen hotels and many restaurants are located inside the park.