South Carolina is home to some of the most beautiful (and romantic) places in the U.S.
Lakes, beaches, mountains, forests -- South Carolina truly has everything you could want in a vacation destination. It also has the best barbecue in the South, better peaches than Georgia and more intense college rivalries than anyone else. (But we're biased!)
Before you visit, make sure to read up on these 19 things you need to know before you head to South Carolina.
1. There aren't any really, really big cities.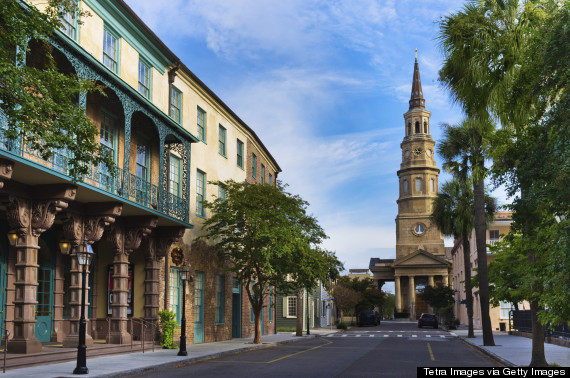 South Carolina's "big cities" aren't that big at all, but that's what makes Charleston and Greenville such perfect, Southern treasures.
2. The sweet tea is delicious.
From a cute roadside stop to the Chick-fil-A down the street, sweet tea is where it's at, and South Carolina has plenty. And after you have a few sips, you'll never go back to that unsweetened or iced tea nonsense again.
3. College sports > professional sports.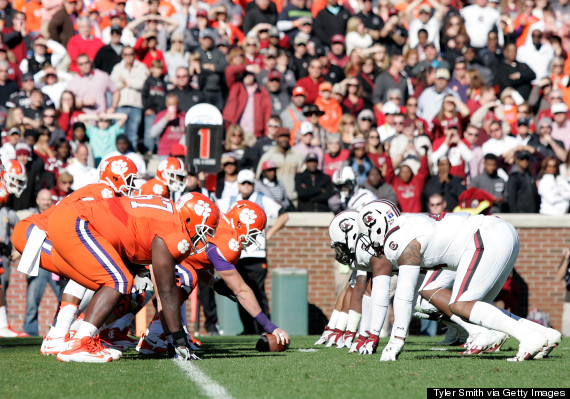 Everyone in South Carolina knows that college sports are way better than the pros (and that Thanksgiving is torture when you've got the Clemson/Carolina game the next day). When you visit, don't be freaked out by the lack of pro sports teams or the amount of "Go Cocks" T-shirts around you. It's not inappropriate; it's school spirit.
4. The Blue Ridge Mountains are a must-see.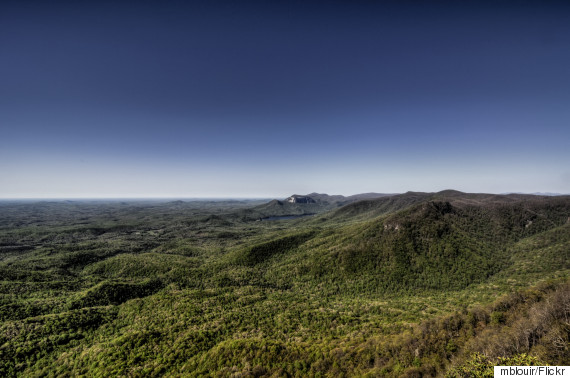 Sometimes called a "secret state treasure," the mountains are best seen from Caesar's Head, Table Rock or a drive along the Cherokee Foothills National Scenic Highway, which is filled with lookouts. Make sure to stop off at some of the great state parks, which boast epic nature trails and the occasional waterfall.
5. Grits rule.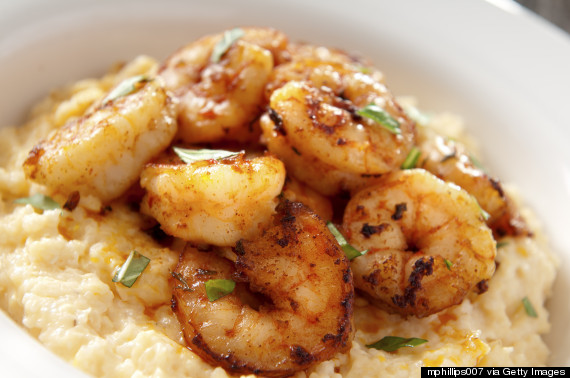 Forget cereal, oatmeal or cream of wheat... grits always win. We prefer ours with shrimp, cheese and LOTS of butter. Be forewarned that if you see a "G.R.I.T.S. rule" bumper sticker on a car, that stands for "Girls Raised In The South." That rules, too.
6. Carolina Cup is perfect for horsin' around.
Visit in the spring, and your social calendar will revolve around horses. Polo matches and Marsh Tacky races are fun, but Carolina Cup is THE event for horsin' around. Set in Camden, Carolina Cup has been a South Carolina tradition since 1932. Ladies dress up in Lilly, guys wear bow ties, and absolutely no one watches the actual race.
7. Golf tournaments are actually a blast.
Head to Hilton Head Island for the RBC Heritage golf tournament, which takes place each year in April. Go for the golf, stay for the charm of Harbour Town and drinks at the 19th Hole. Remember, it's #plaidnation down there.
8. Bojangles', Chick-fil-A and Zaxby's will change you.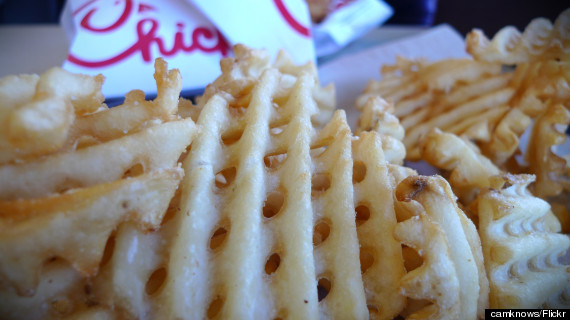 Have you ever had the perfect piece of fried chicken or the best biscuit EVER at a fast-food place? 'Cause you're about to. Try Bo-Berry Biscuits and Bo-Tato Rounds at Bojangles', get anything at Chick-fil-A (especially those waffle fries) and The House "Zalad" at Zaxby's.
9. Outlet shopping is everywhere.
People come to South Carolina for the beach, but you should totally splurge on the outlet shopping. Hit up the Tanger Outlets in Charleston, Myrtle Beach and Hilton Head to feel like a professional bargain hunter.
10. College of Charleston is the most perfect college... ever.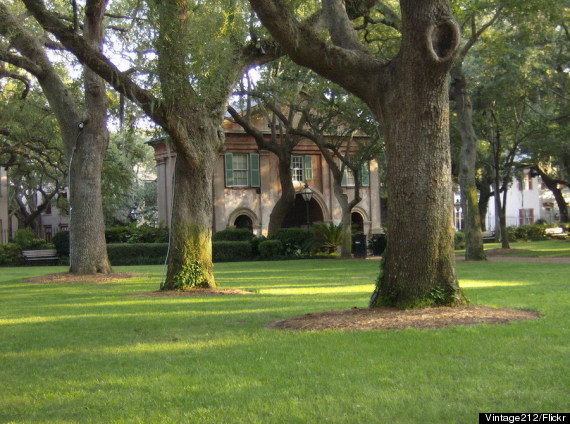 Who wouldn't want to go to college at CofC? Even if you're not looking for a college tour, take one anyway to walk amongst mossy oak trees and see a new part of historic downtown Charleston. And while you're down that way, drive out to see the Angel Oak, one of the oldest (and most beautiful) trees in the nation.
11. The weather is flawless.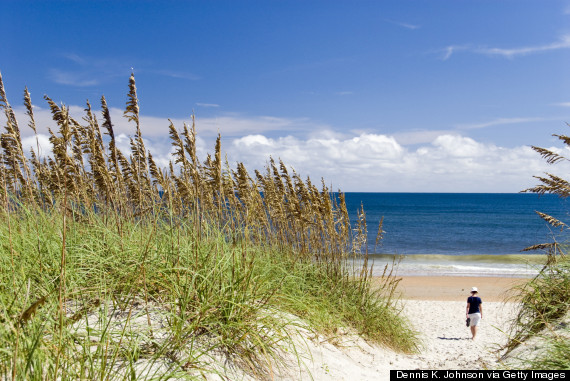 After spending the "winter" months in short sleeves or just a sweatshirt, it'll be extra hard to head home and have to shovel snow.
12. People take their palmetto trees seriously.
Welcome to the Palmetto State! The state flag is flown (and worn) proudly around the state. You'll see more than a few T-shirts and definitely a few palmetto tree tattoos (or Easter eggs).
13. The barbecue is better here.
If you don't try Sweatman's BBQ in Holly Hill, Sgt White's Restaurant in Beaufort or Scott's Bar-B-Que in Hemingway, then you're doing it wrong. Top your pulled pork with slaw, a slathering of sauce (vinegar or mustard here, folks), and pair with collard greens and cornbread. Perfection.
14. You'll walk away a country music convert.
Some of the most popular "boy bands" down South are Rascal Flatts, Brooks & Dunn, Florida Georgia Line and the Eli Young Band. Head to a country concert, or just sit back and enjoy a song with a beer in your hand.
15. "House of Cards" fans, you've gotta go to Gaffney.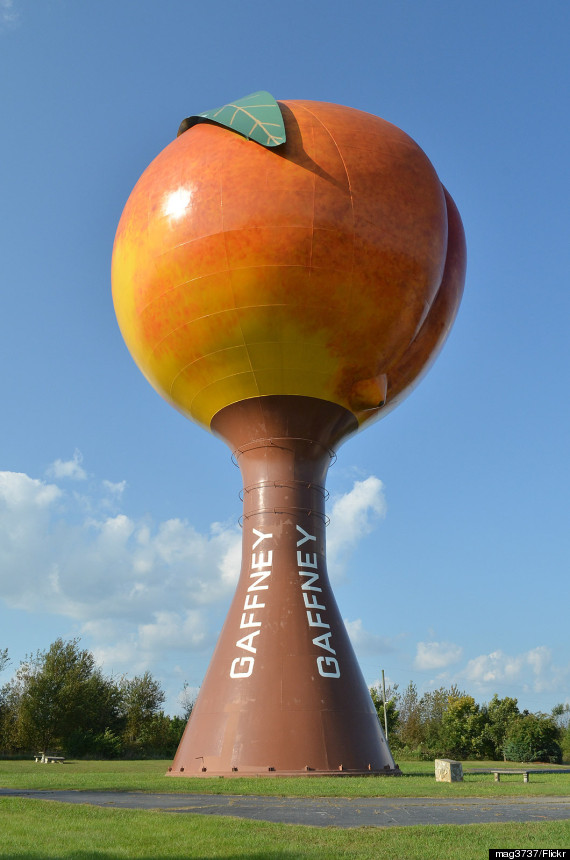 Remember that giant peach in the first season? That's real (even though Frank Underwood is not), and it's called the "Peachoid." It was built to show that South Carolina produced more peaches than Georgia, which is actually called the "Peach State." Pick up a real peach at a roadside stand, and taste the difference.
16. You're gonna buy a few important T-shirts.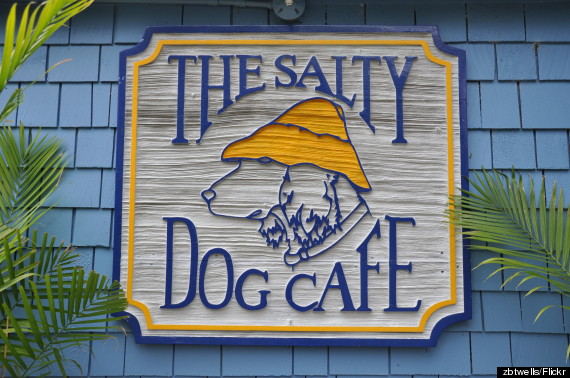 ...specifically ones from the Salty Dog Cafe and Bubba Gump Shrimp Co. Wear them with pride!
17. Myrtle Beach is better than the Caribbean.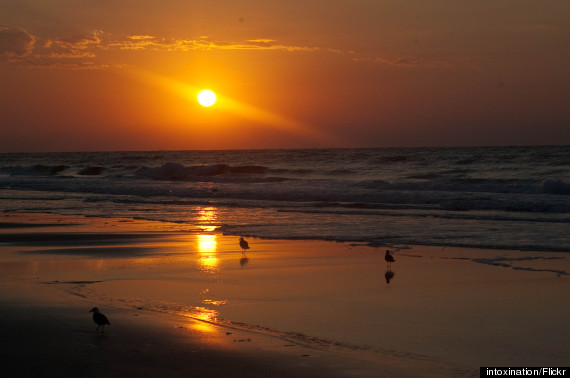 Now hear us out. Whether you're going for beach week or a family vacation, you're guaranteed to have the time of your life in Myrtle. Sure, it might be fun to lay out at a super swanky Caribbean escape, but you'll never have more fun than when you're in "Dirty Myrtle."
18. People really do say "y'all" and "bless her/his heart."
This Southern stereotype is totally true. Sure, saying "bless her heart" is kind of like using kind words to cover up gossip, but we bet you've always wanted to say "y'all" a time or two without being judged.
19. Always eat the biscuits and hush puppies.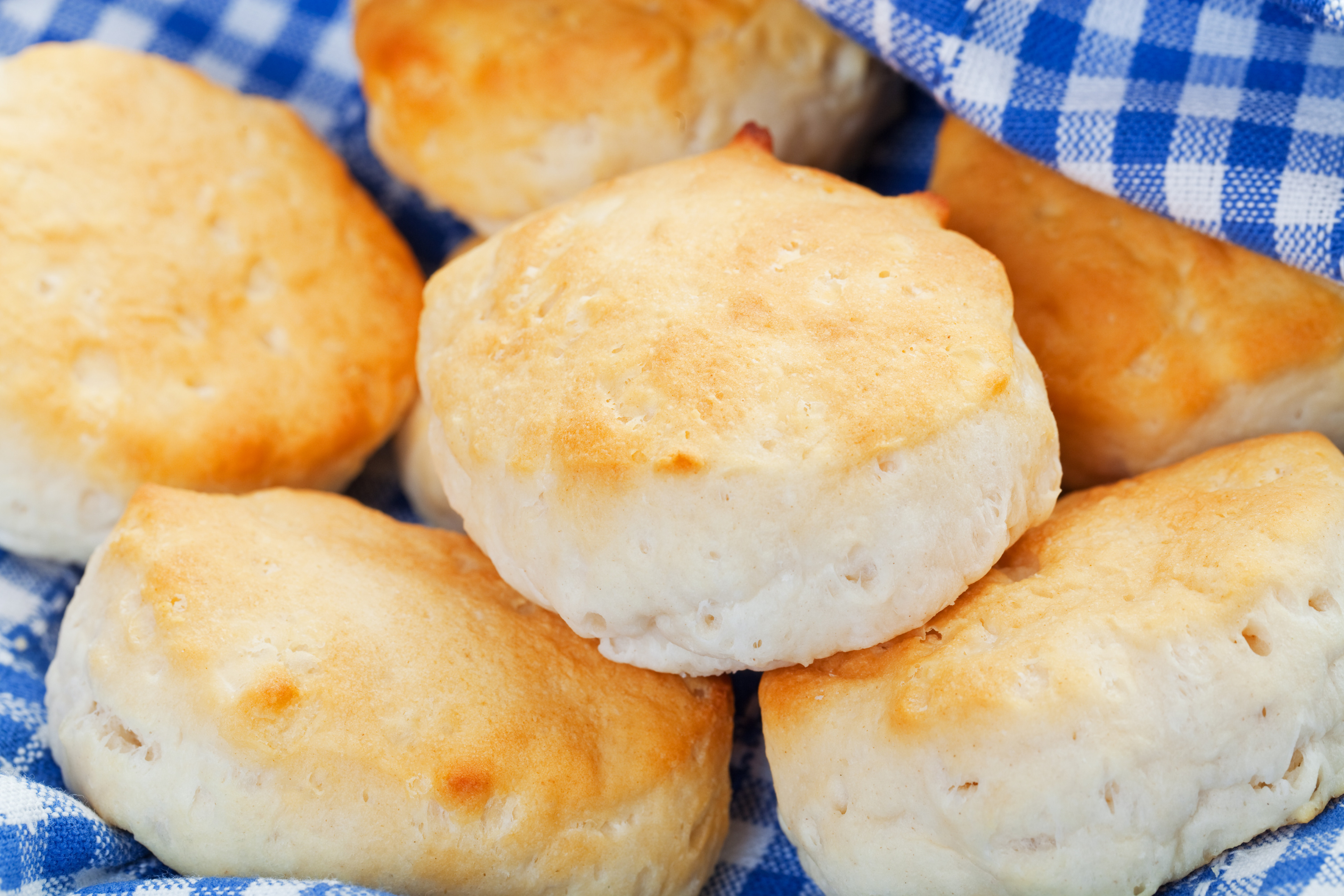 Yep, you're going to eat a lot of carbs down here. What's an appetizer if you can't smother it in jam, dip it in honey or cover it in butter?
Related
Before You Go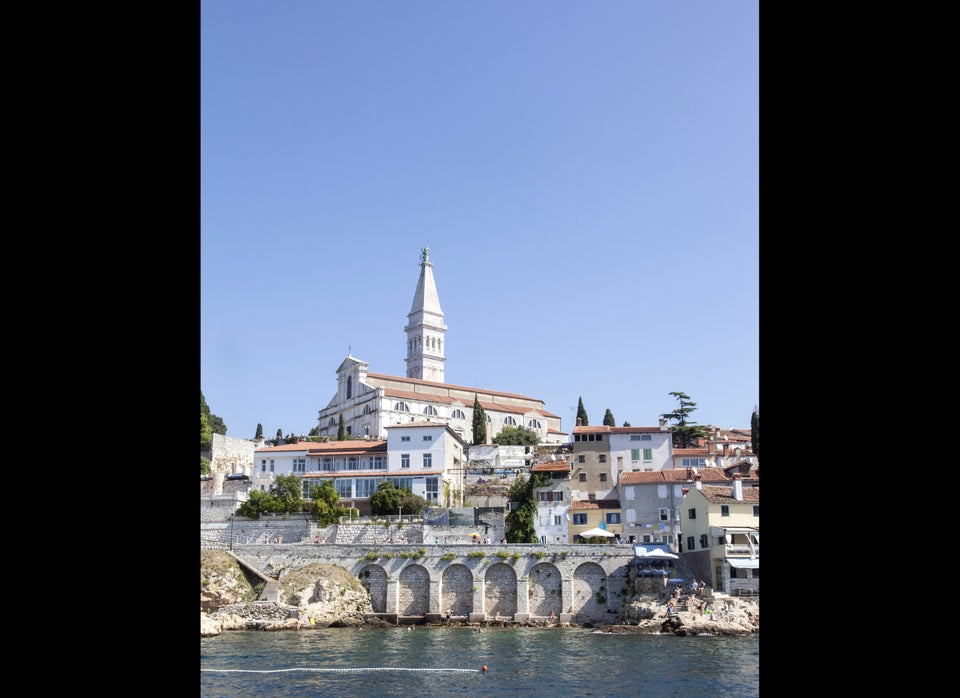 Best Romantic Summer Getaways