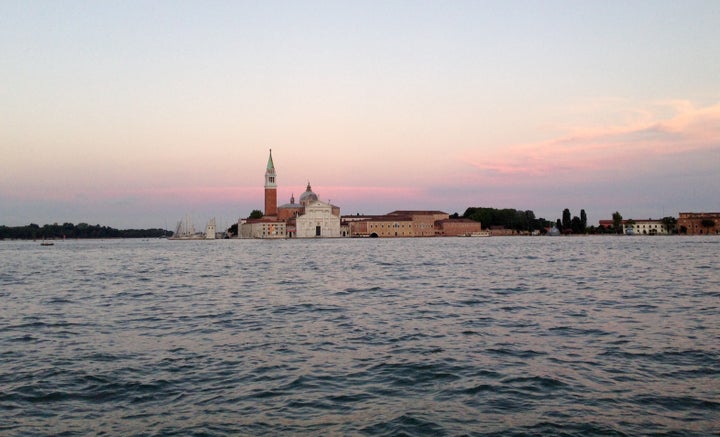 A recent survey states that 17 million tourists passed through Venice's canals and cobblestone calle in 2016. With a resident population of less than 55,000, those numbers are astounding and alarming. Astounding, because tourists boost the local economy whether they buy a bottle of water, a ticket to a museum, an afternoon gelato, take a romantic gondola ride or stay in a 5 star hotel. Alarming, because Venice's uniqueness teeters it between being an authentic living and breathing city, and becoming a priceless museum. Result: Venice and its residents are struggling.
In recent years the number of tourists and the way people travel have changed. The internet makes planning where to sleep, eat and what to see easy. Low cost airlines, and Airbnb type rentals give more people the opportunity to visit places which a few decades ago were reserved for those with deeper pockets. With a quick click of a smartphone, everyone is an instant protagonist on social networks, too. For some, travel has become more about checking off bucket list items than appreciating the sights. Fine, some might say. Times change, and anyone who desires to see the world should have the opportunity to do so the way they see fit.
However, as Venice city administrators continue to stumble, some would say fail, to find the balance between encouraging commerce and protecting Venice's fragile infrastructure from mass tourism, residents of this marvelous city are feeling disrespected, unheard and squeezed out.
The grassroots group, Comitato NoGrandiNavi (No Large Cruise Ships Committee) earlier this month gathered over eighteen-thousand signatures saying NO to large cruise ships entering the Venetian lagoon. A second local group, Venezia Mio Futuro (Venice My Future) will hold a Voglio Vivere A Venezia (I Want To Live In Venice) event on July 2, 2017 at the city's historical Arsenale. A manifestation to speak out against the lack of affordable housing in the historical center. Rising property values and rents hinder individuals and small businesses (first-time home owners, renters, green grocers, bakers, artisans, mom and pop shops) which are priced-out by a continual stream of medium to large sized hotels coming in, and housed-out of private dwellings rented, often without permits, to tourists only.
Still, while Venetians organize to get the local and national administrations moving to protect their lifestyle and beloved city, many of the same work in the tourism trade. They don't want to keep tourists away, but they do want, and expect, tourists to respect their city.
So what's a tourist to do?
Read, share and follow the For Real Venetian Lovers Dos and Don'ts guide below.
Doing so won't cure all of Venice's difficulties. But it will make you a tourist the Venetians will be happy to see return, again and again.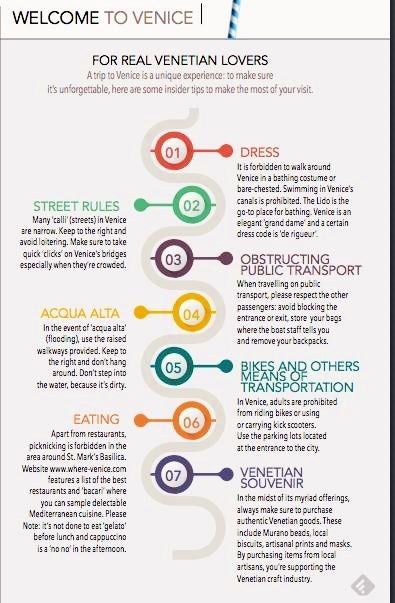 Follow Marie Ohanesian Nardin
Related
Popular in the Community