Why is that so many of us city people dream about "the great outdoors"? I understand the need to get out of our cubicles, to escape suburbia, to flee from our daily trite lives, but why does the wilderness hold such power over us? Perhaps movies and TV shows have helped glorify the wilderness as places worth vacationing with the beauty of nature and the promise of fun physical activities. Is a vacation that forces you to exercise really a vacation? I'm not here to bash forests or National Parks though. I actually enjoy visiting them and share that yearning to return to the brush, and that's the problem.
A recent national holiday in Vietnam gave me a rare opportunity to travel with my friend Yevato and his family. Even though they have lived in Saigon for over six years, they never ventured out to the nearby national park, Cat Tien. In fact, most people from Saigon have never been to Cat Tien nor do they have a strong desire to so. But there I was, with a different mentality, wanting to give Yevato's daughter, Mochi, a unique experience, hoping she would grow to appreciate the beauty of the forest and her adopted country. I, selfishly, wanted her to be less like her five-star-hotel parents who have passed an unreasonable fear of insects onto her. If you hear screaming from the Yevato household, you know it has to involve six legs. Of course, I made no mention of forests having insects, which is why they agreed to go.
Actually, I lied and described a place that my imagination created from romanticizing the brush over years of media consumption. A place so dense with flora and fauna that the climate was cool and wildlife pranced around, unafraid of humans. This was not what we found.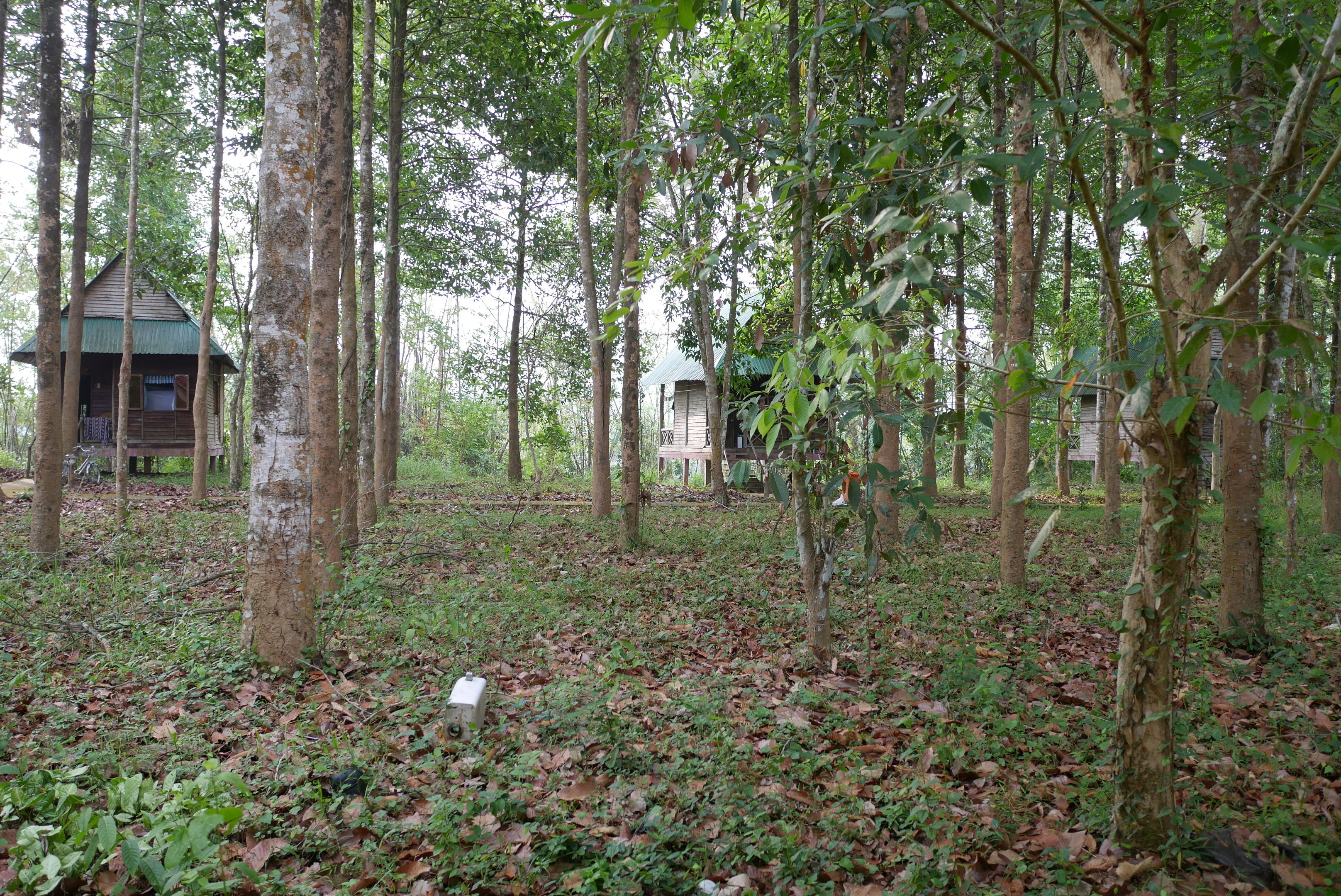 The recent heat wave made it gruesome to say the least. The lack of infrastructure and the relative remoteness of Cat Tien meant that hotels were overpriced and underwhelming. The family picked the expensive twenty-five dollar option with air conditioning and their own bathroom. I tried to save money and picked a thirteen dollar room with a shared bathroom and sheets that were probably never changed. It wasn't the right time to be cheap (more on that below).
When we arrived to Cat Tien, which is around two and a half hours away from central Saigon, it was already past noon and the sun was scorching. It was so hot that the entrance ticket vendors were hiding. My cap's brim was half soaked with sweat. We checked into our rooms and I immediately felt compelled to shoot some video. And that aspect of my personality is simultaneously fuel for adventure and component to my misery. Because I travel to make videos, I'm constantly on edge about getting a scene or having content to film. So I pushed the family to rent bikes because every other tour was either running in the mornings only, or too expensive. I hoped it would be the more scenic alternative.
Yevato's wife gave up biking after about 10 minutes. She couldn't handle the heat. Yevato took his shirt off, and I'm sure a few flowers died instantly. I hadn't ridden a bike since I was a young child and even then, my parents never allowed me to remove the training wheels. I was suffering. My knees felt like they needed to be replaced and my thighs were too weak to support the pedaling. Did I mention I was on a kid's bike? Nevertheless, I pushed on and gave up after about twenty minutes, when I was finally able to capture the footage I needed. It wasn't fun to ride, set up a tripod and camera, ride away from it, and then ride back to it to retrieve it. So far, "the great outdoors" seemed more like work and not like a spiritual quest. It was more of a quest to see how sweaty my shirt would get.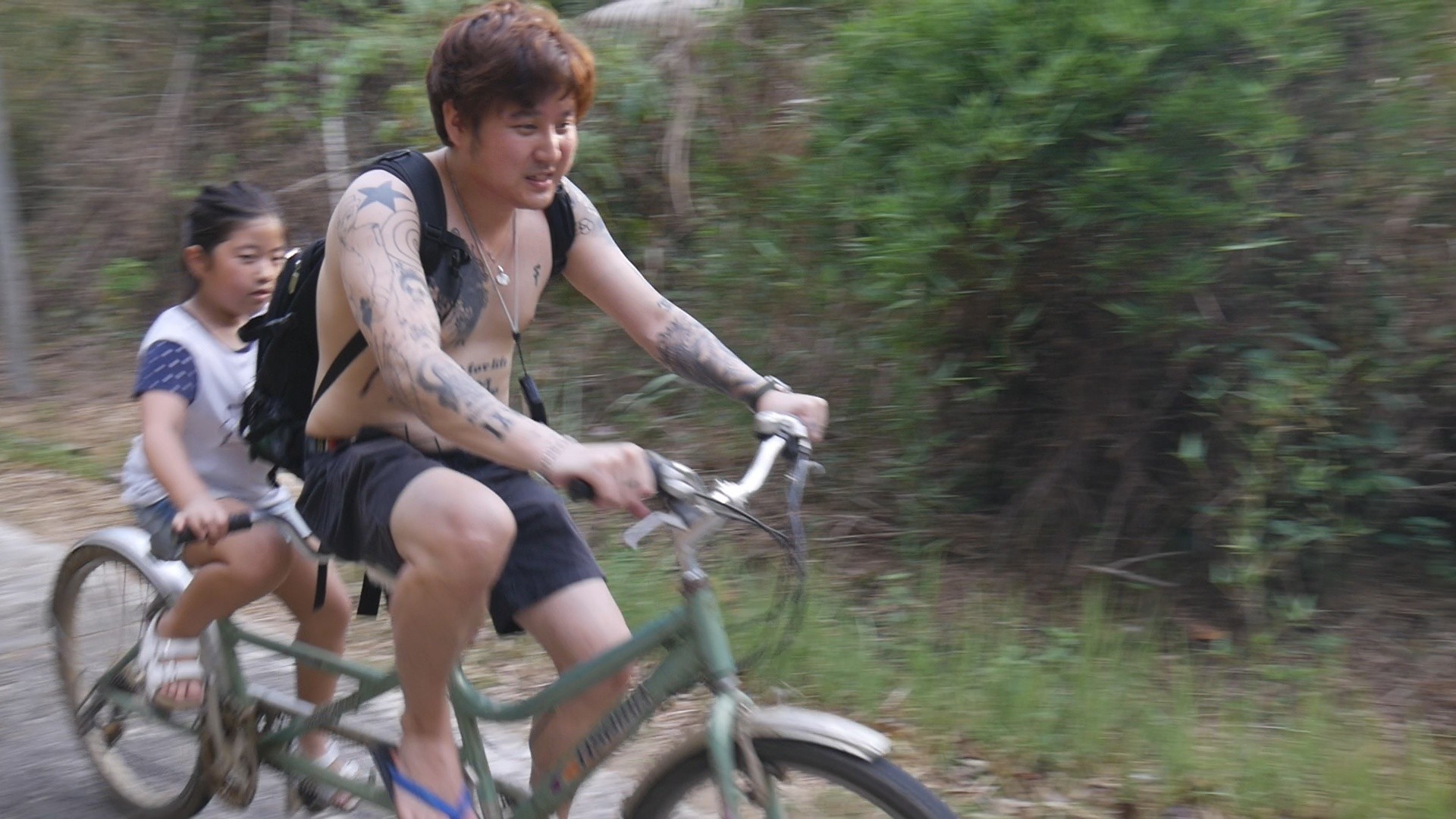 We later decided to go on a night tour to make up for the biking. It ended up being less rigorous but just as disappointing because it featured nothing but deer, weasels, and a screaming Korean family who were afraid of moths (which I promised they wouldn't encounter). Afterward, we ate a decent dinner and I bid my friends farewell for the night, as I returned to my cheaper hotel.
Their hotel was quite far from mine, and the rest of the park was relatively empty of visitors. I laid in bed restless and scared. My room reminded me of Saw and the night noises outside sent my sweaty back into cold shivers. I had completely lost my adventurous spirit and the more popular "I'll be the first one to die in this horror movie set in a jungle" mindset took over. I didn't sleep the rest of the night.
The next morning after brushing my teeth next to a slug, and washing up only to start sweating again, Yevato's family and I hopped back onto a boat to the mainland. I had a final glimpse of the waterway that separated the park from the outside world. It was beautiful. I wondered if all that suffering the day before was worth with the picturesque views - the same views my worn urban imagination was starving for. But I've seen my fair share of pretty landscapes. I wanted this family trip to the forest to inspire Mochi. It didn't. She hated it. Their family swore that they would never return and likely swore at me in Korean too.
I'd go back to Cat Tien because I still have that yearning to return to the brush, and that's still the problem.
Related
Popular in the Community