"Why did it take Kate's parents so long to visit?" a reader asked me this morning. "Did the Mean Queen keep them away?"
My guess is that their children did. But that's just my personal bias in the very personal question of when and whether to visit a new mother in the hospital.
There had been rumors that Kate's mother and sister would be present at the actual birth, but those were reported to be false. Whether that was a good or a bad choice depends on how you feel about childbirth, and I guess I reveal much by telling you that there is nothing I wanted less during labor, delivery and the aftermath than company.
My first child was born in the medical center where my husband happened to work, meaning his friends and colleagues felt free to stop by to say hi. One of my least comfortable moments as a new parent was struggling to aim a nipple toward my screaming newborn's mouth when my spouse's boss walked in, bearing gifts.
All of our parents lived halfway across the country the first time, so the question of whether they should visit in the hospital became moot. By my second pregnancy, we lived close to both families, and I asked that they please wait to come see the new arrival until we were both back home. His big brother was the only hospital visitor, and I was grateful to be able to use the 24 hours after giving birth to recover, to get to know the newcomer, and to not have to spend a moment worrying about keeping up appearances for anyone else.
"I would want my mother by my side the whole time," a co-worker said, starting a lively discussion here at HuffPost Parents this morning.
"When my oldest was born we were away from family and were alone in a hospital room feeling lonely," said another, leading us to put the question to all of you.
What are your rules for visitors during and after giving birth? Are you surprised to hear it took Kate's parents 24 hours to appear?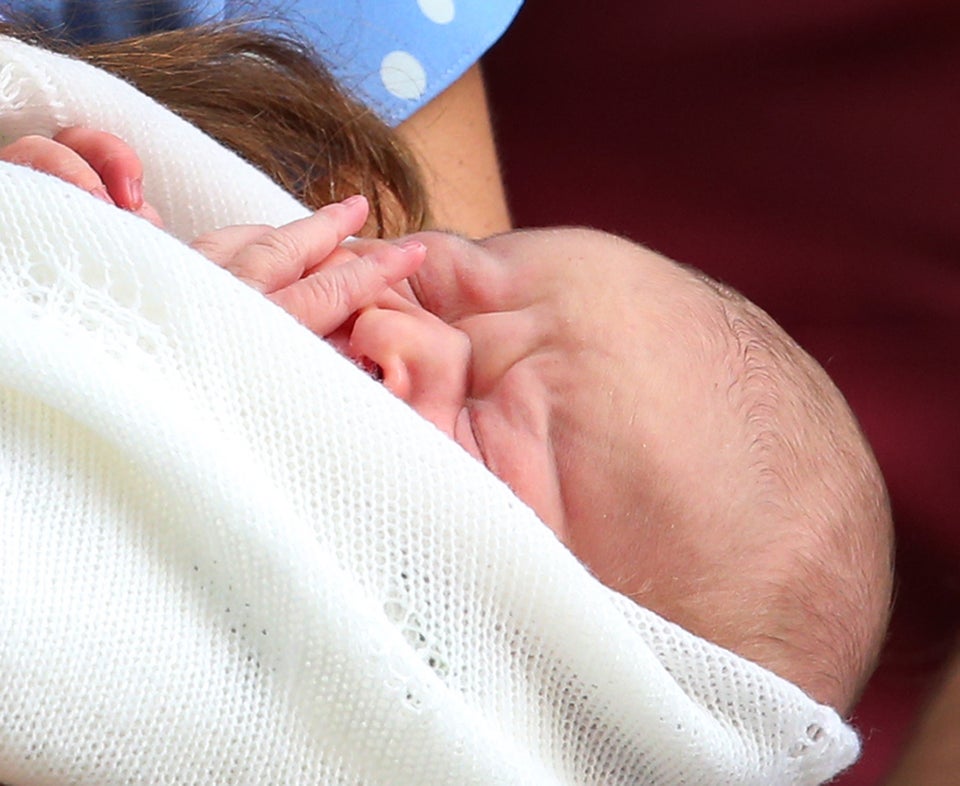 William and Kate announce their new son