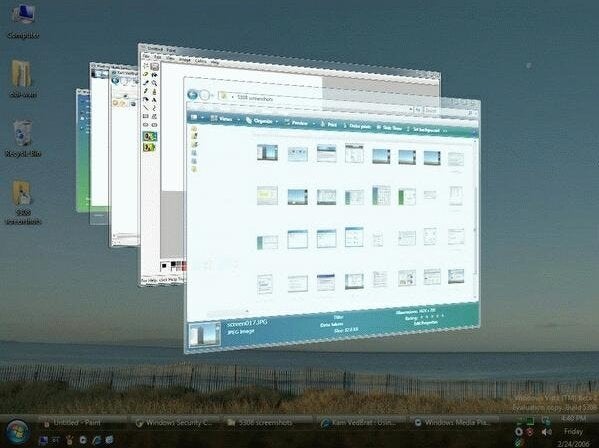 Will Weider is just the kind of customer Microsoft (MSFT) needs to keep its Windows computer operating system franchise growing.
He oversees tech for a chain of Wisconsin hospitals -- 14,000 computers' worth. But Weider has no desire to upgrade to Vista, the latest version of Windows.
"I wouldn't put on Vista if it was free," says Weider, chief information officer for Ministry Health Care. "In the past, there's always been an important reason to upgrade, but XP (the previous version of Windows) is perfectly acceptable."
Even as it pursues Internet icon Yahoo to create a more potent online-advertising rival to Google, Microsoft is facing increasing pressure on its Windows cash cow. Corporate customers such as Weider are staging a rare revolt over upgrading to Vista, which launched with much fanfare in January 2007. Last week, Microsoft reported a 24% decline in Windows sales in the third quarter.
"This year is make-it-or-break-it time for Vista," says analyst Benjamin Gray of market tracker Forrester Research. "Vista is getting hammered right and left in the press, and companies are concerned. I'm getting daily client inquiries about skipping Vista altogether and waiting for the next version of Windows. Microsoft is having a tough time convincing their corporate clients that Vista isn't a risky bet."
Related
Popular in the Community