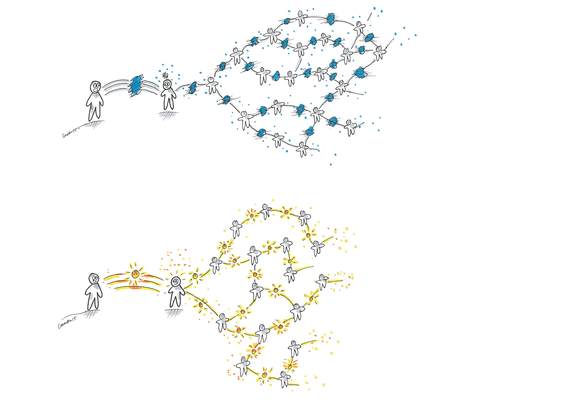 Instead of pointing your finger on others and complaining what they are doing wrong,
turn your finger towards yourself and ask:
What am I doing to others: do I put forward a positive or negative spark?
With people I met, the phone calls I had, in the emails I wrote?
With my words, my facial expressions and with my gestures?
You can be the change you want to see in the world.
You choose which of the chainreactions you spark, in every encounter you have.
Related