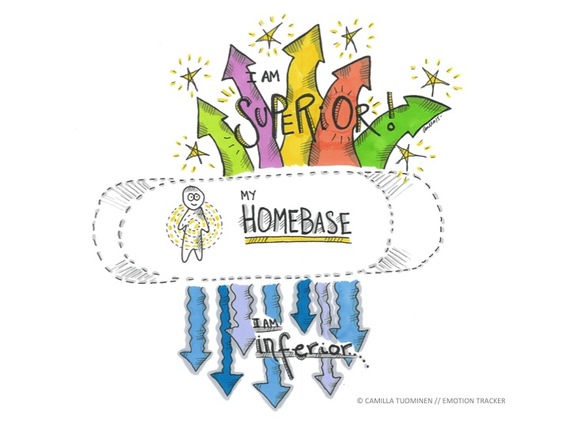 Don't believe too much on the appraisals.
Don't believe too much on the insults.
They can both be equally confusing.
Live where your passion is. That is your homebase.
Sometimes it's rough and confusing to live in a world that is constantly comparing and commenting your performance. You're on top of the world and in an instance, completely down and beaten.
Wisdom might be to live in the still core inside of you that is in a way immune to the outside world. Living emotions fully but keeping the mind clear. Clear about what is your passion and keeping the focus on doing what you love.
*Thank you Elizabeth Gilbert for the inspiration for the picture!*