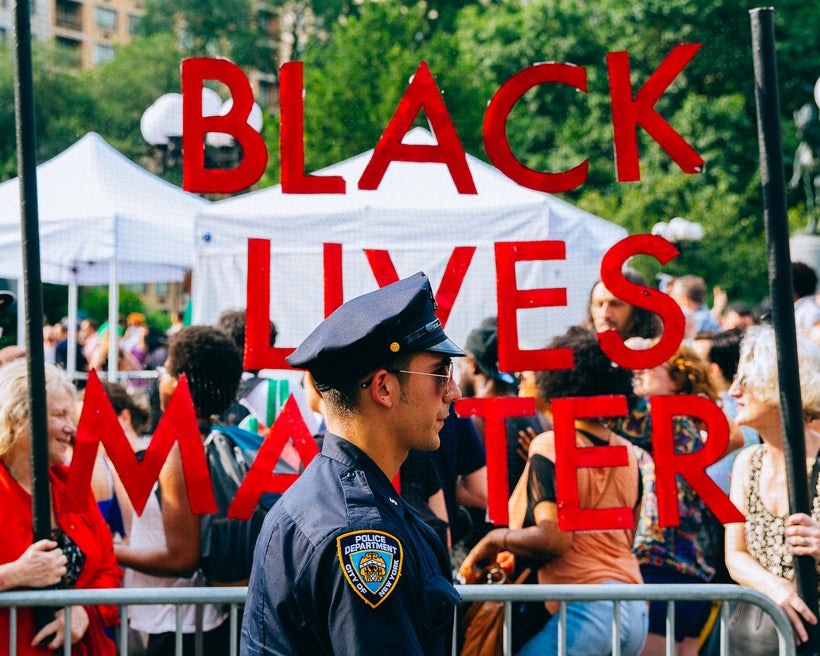 A couple of days after Diamond Reynolds went live on Facebook immediately after her boyfriend Philando Castile was shot by a Minnesota police officer in his car, Facebook CEO Mark Zuckerberg noted in a statement that "the graphic and heartbreaking images" the public has seen across media ― especially social media ― remind us why an "open and connected world is so important." 
Large, social movements are mostly shaped by the technology and media available to amplify it at the time. In Selma in 1965 when Dr. Martin Luther King Jr. and activists marched across the Edmund Pettus Bridge, you had activists and journalists on pay phones on the corner sharing what they were seeing with other reporters and activists. But most importantly, you had news crews on the ground enabling media to broadcast gruesome images of hundreds of bloodied protesters being brutally attacked by Alabama State Troopers into the homes of 48 million Americans across the country. 
A week later, a voting rights bill was introduced. 
Thanks to our smartphones and technology such as Facebook Live, every day citizens have agency in their pockets to tell their own stories and spread it far and wide ― and fast. Just as quickly, on-the-ground activists are able to correct potentially catastrophic errors such as when Dallas police posted an image on Twitter of a man they sought as a suspect to the killing of multiple police officers. Twitter users quickly pointed out their suspect actually was taken aside at the time of the shooting and was seen handing over his weapon to officers. 
In a thoughtful and stunning visual story, photographer Mark Clennon captured protestors at demonstrations in New York City using their phones to broadcast to the world what was happening. The story illustrates how online protests can work in tandem with street protests and have become a powerful tool in the effort to spread awareness and affect social change in the U.S. and around the world.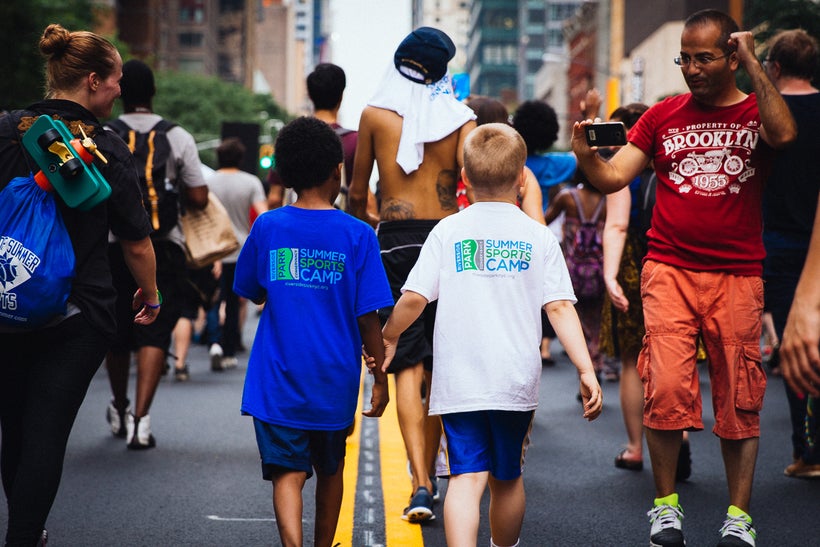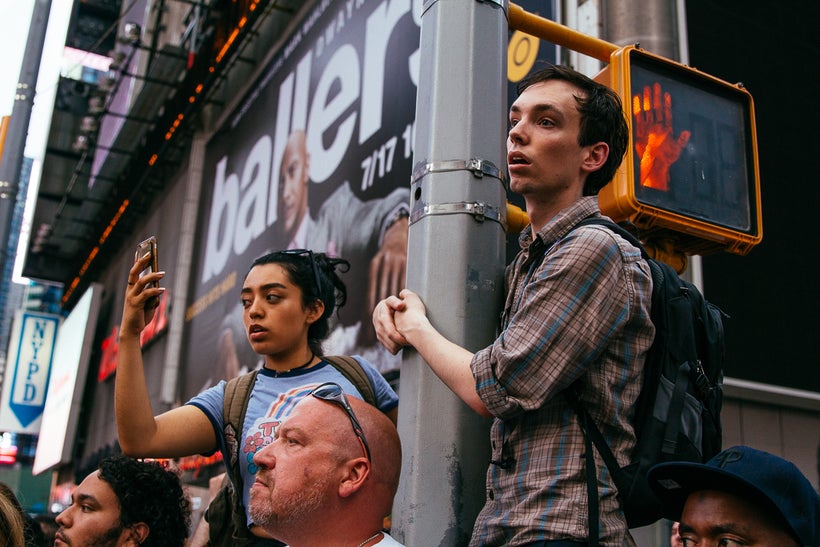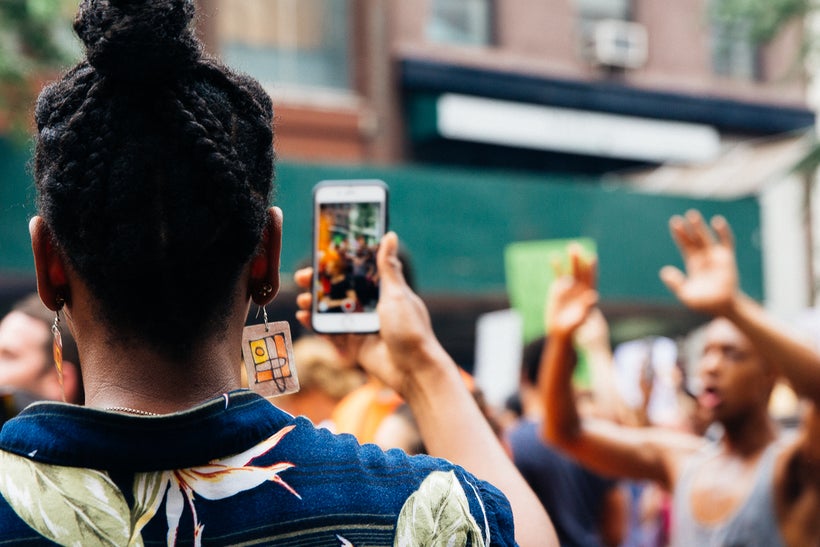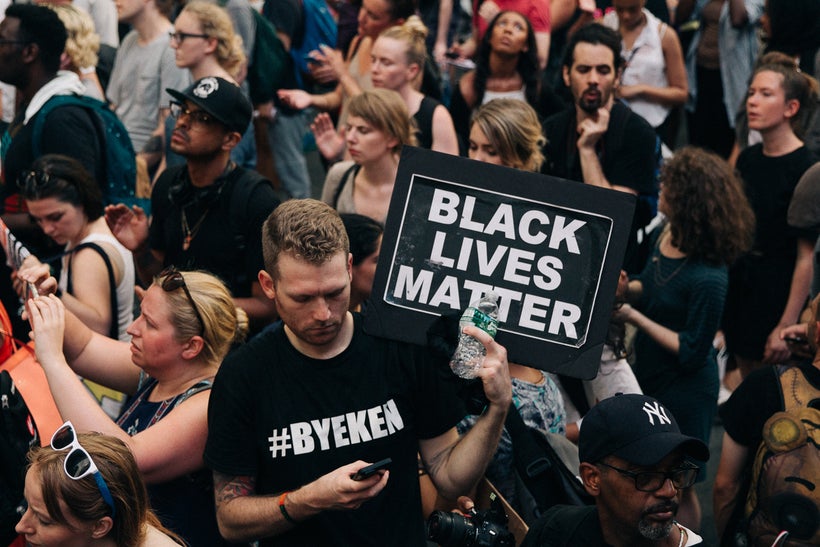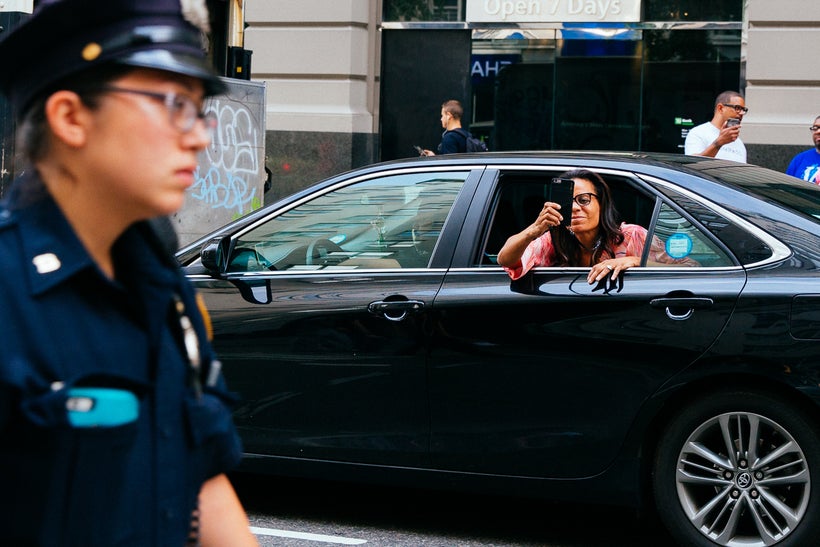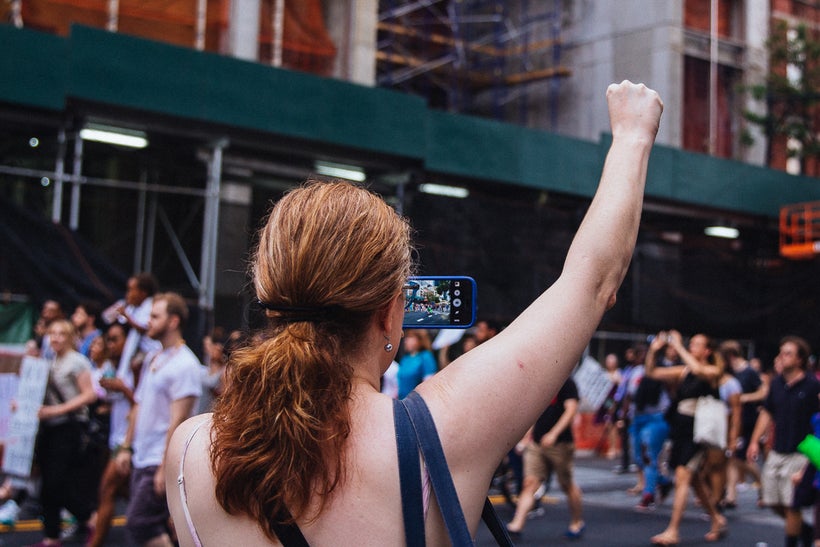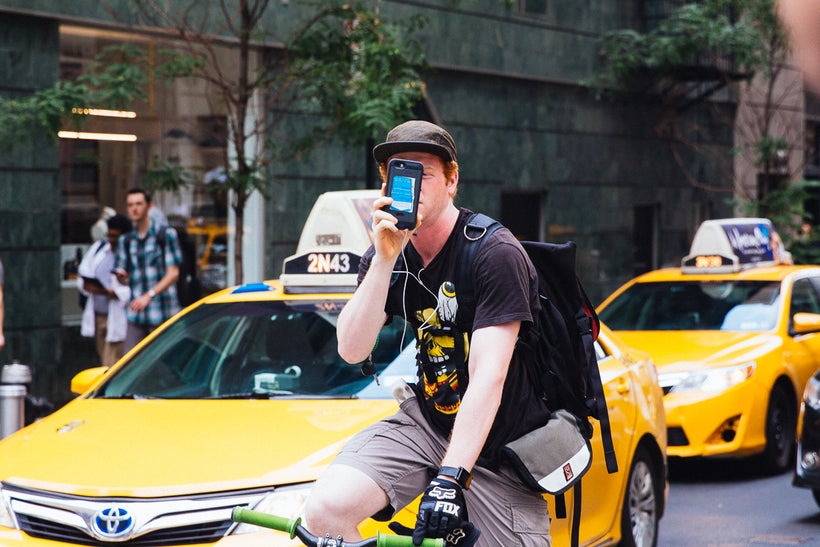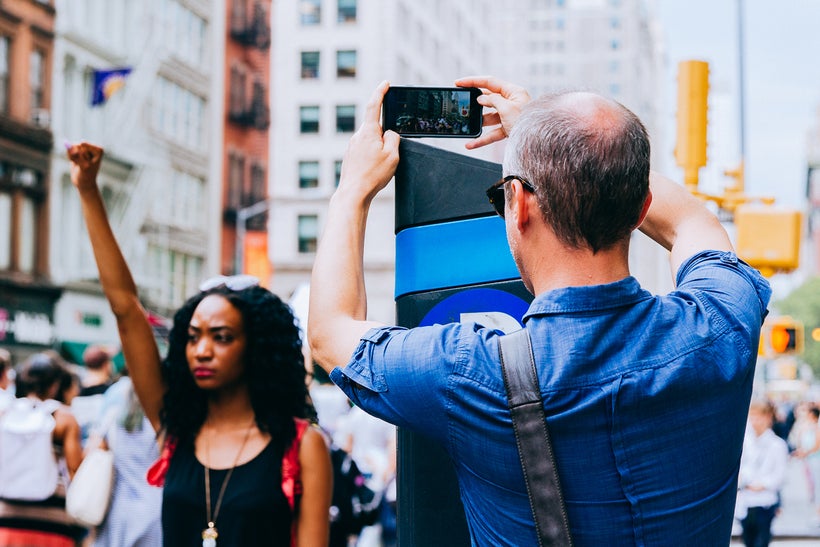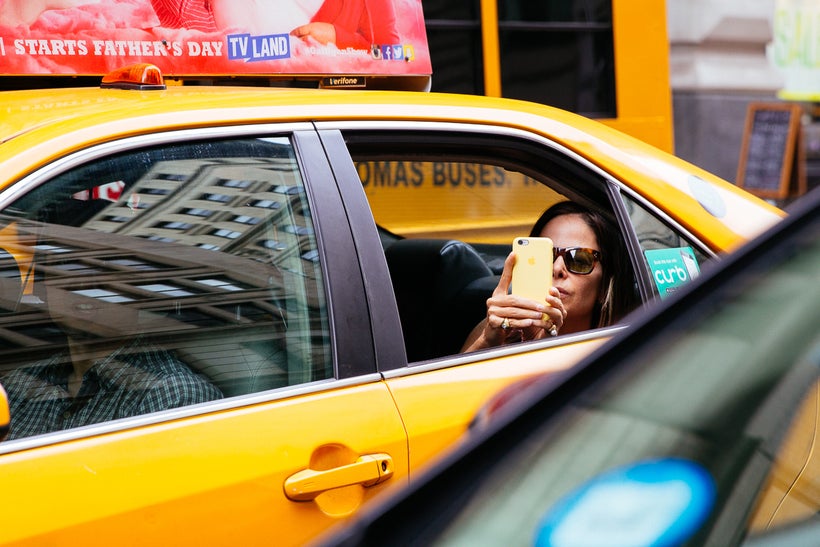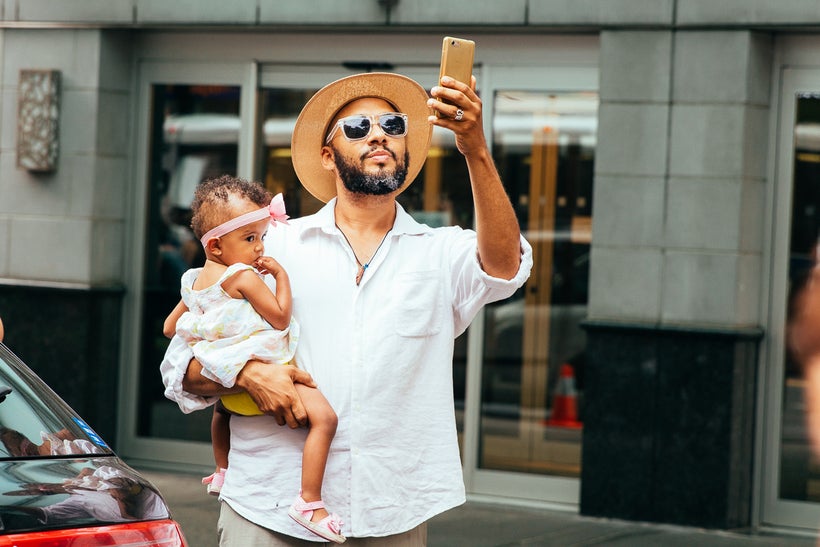 To see more of this visual story, visit Urbn Fresh. 
Calling all HuffPost superfans!
Sign up for membership to become a founding member and help shape HuffPost's next chapter
This post was published on the now-closed HuffPost Contributor platform. Contributors control their own work and posted freely to our site. If you need to flag this entry as abusive,
send us an email
.