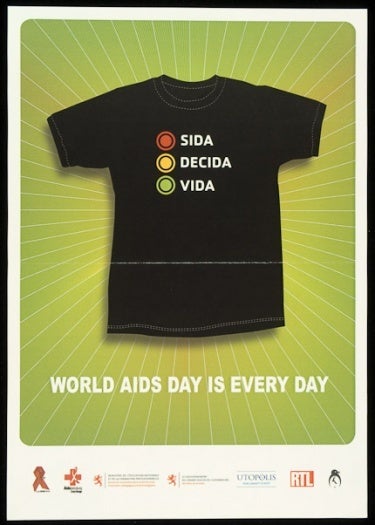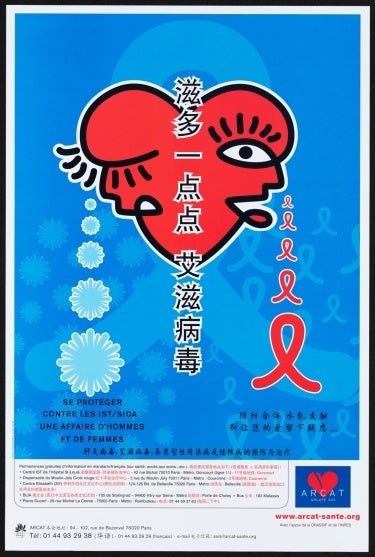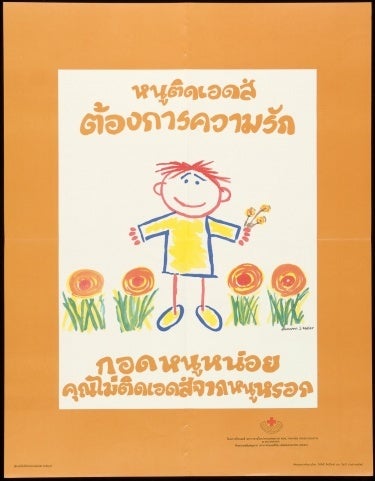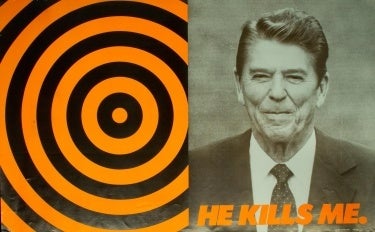 From Algeria to Zimbabwe, and everywhere in between, the University of Rochester's River Campus Libraries' Department of Rare Books, Special Collections, and Preservation is the home to one of the largest collections of AIDS education posters. A continuing gift of Dr. Edward C. Atwater beginning in 2007, these posters, over 8000 of them have been donated to date, illustrate the efforts taken to educate and inform people about HIV/AIDS in 129 countries and regions and in over 76 languages and dialects, dating from 1982 to the present day. The scope and depth of the collection clearly illustrates how social, religious, civic, and public health agencies have addressed the controversial, often contested, terrain of the HIV/AIDS pandemic within the public realm. The messages and imagery on the posters relay their messages to different groups, and depending on their audiences, use scare tactics, simple scientific explanations, sexual imagery, and even humor to get their messages across.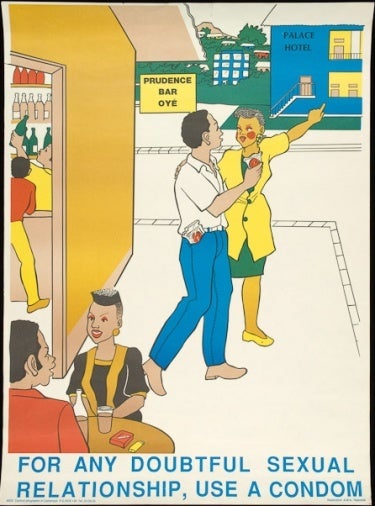 The entire poster collection has been digitized and is freely available in two separate interfaces that allow for searching and browsing.
AIDS/HIV touches individuals of all ages. The collection reflects advocacy and information shared with the full spectrum of humanity about HIV/AIDS prevention, risks, social advocacy, and compassion for those affected. Audiences range from young children, to the elderly, people of all sexual and gender identities, and from every imaginable walk of life. The posters and other materials in this collection reflect both an art form and a medium of communication.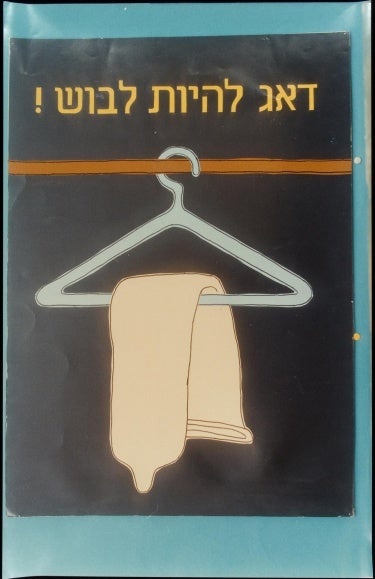 In addition to the posters, the collection includes a vast array of ephemera ranging from condoms, to postcards, to buttons, leaflets, and fliers, all centered around AIDS education and prevention. Scholars and students interested in the collection will find that there is great documentation about the posters and other materials themselves, as well as fascinating insights into the methods Dr. Atwater uses to build this important collection. The posters have been used by researchers of all kinds, as well as numerous students and in classes ranging from linguistics and anthropology, to translation studies, to graphic design, art history, and beyond.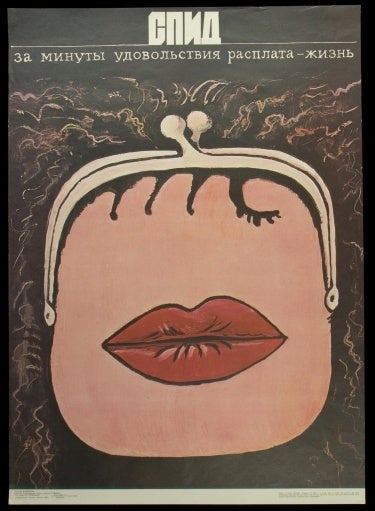 In the fall of 2019, the University of Rochester's River Campus Libraries and Memorial Art Gallery are planning for a large-scale show of the collection, and will include an accompanying book and a subsequent traveling exhibition. The tentatively titled exhibit, Graphic Art and Global Health will be the first major traveling exhibition devoted to this collection. The exhibition will bring together posters that examine different sponsors and their intended audiences, from the Society for Women and AIDS in Africa, a female organization with members throughout the continent, to New York based ACT UP, which targeted government for its inaction. The exhibit will also focus on the key messages addressed by the posters—safer sex, science, social and personal responsibility—through visual methods from appropriating the work of famous artists to adopting the provocative aesthetics of mainstream advertising.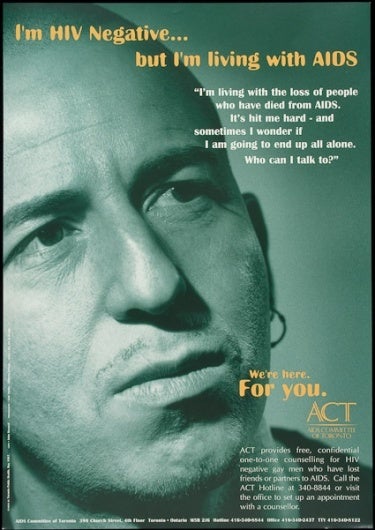 Exploration of the collection as a whole, or study of an individual item from the collection can yield fascinating insights into different national, cultural, and organizational responses to HIV/AIDS over time.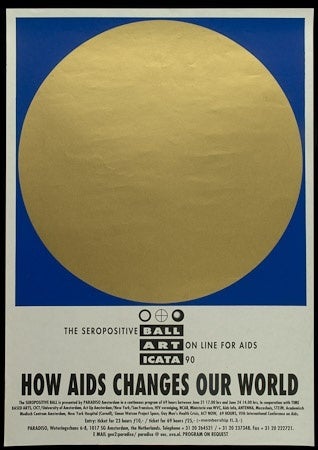 As we commemorate World AIDS Day, and as long as HIV/AIDS continues to affect people of all ages and background across the globe, the purposes for which these posters were originally created will continue to be relevant.
Popular in the Community