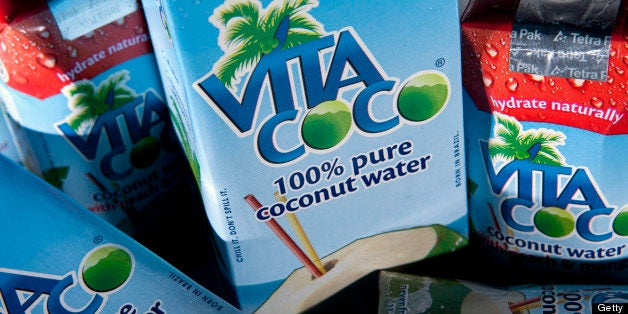 Michael Kirban caused ripples in the beverage industry when he helped spearhead the rise of coconut water in the U.S. Now that the drink has drawn the industry's attention as a legitimate threat, he's aiming to make his brand synonymous with that sweet liquid.
"We want to own coconut water like Tropicana owns orange juice or Gatorade owns sports drinks," Kirban, the co-founder and chief executive officer of Vita Coco, said in an interview with The Huffington Post this week.
Vita Coco is already the top-selling coconut water brand in the U.S., controlling about 60 percent of the market, according to 2012 data from market research firm SPINS. The company made roughly $150 million in revenue last year, and it's on track to land at around $250 million in 2013, according to Kirban.
Celebrity marketing proved a huge boon for Vita Coco, but now that the brand has taken off, Kirban is planning to abandon the tactic, signaling an important step for the company. He doesn't need help from celebrities to "legitimize" coconut water anymore, he said.
"We have the ability to do that on our own now without needing celebrities to do that for us," he said, though he added that Vita Coco will likely continue to use big-name athletes, such as Major League Baseball player Josh Hamilton, to promote the brand, since they help explain the "functionality" of the product.
But Kirban argued those companies are too far behind on coconut water, as they continue to rely on their flagship soda brands.
"Coke and Pepsi can't build brands. They missed out big on energy and they're missing out big on coconut water," said Kirban, referring to the soda giants' failure to defeat energy drink kings Red Bull and Monster with their own products. Coconut water accounts for just a tiny speck of their massive businesses, so it doesn't get ample attention, he said.
Deryck van Rensburg, Coca-Cola's president for emerging brands, told HuffPost in an email that Zico "has proven to be a leader in the coconut water category in the U.S. and continues to experience explosive growth. In fact, ZICO has recently begun a nationwide launch throughout the Coca-Cola system."
Representatives for PepsiCo did not return a request for comment.
Despite coconut water's rise in the U.S. -- the category has shot past grape juice in sales and now has its sights set on cranberry juice, according to Kirban -- it still suffers from a lack of consumer awareness. Even in Vita Coco's biggest market, New York, only 40 percent of locals have ever heard of coconut water, he said.
Taste is another hefty obstacle for coconut water to overcome. Since much of the American market has never tried the beverage, consumers don't know what to expect in terms of taste and texture and are reluctant to take the initial step to sample the product.
"Our big focus has always been getting the bottle into people's hands," said Kirban. Vita Coco constantly provides samples in stores, in parks and at events. It's all about getting to the customer at the "point of sweat," he said.
Adoption is bound to be a high hurdle for Vita Coco's latest expansion, Vita Coco Kids, an attempt to attack the children's beverage section of grocery stores and supermarkets. Capri Sun, a brand of juice concentrate drink owned by German food company Wild, currently dominates that sector "like you can't even imagine," explained Kirban, who hopes that children and retailers alike will welcome coconut water as a new option.
The concept for the Vita Coco Kids line went through numerous tweaks over two years -- from perfecting the the drink's formula to branding and packaging -- before it was deemed ready for the public. "It took a long time to get it to taste good, clean, natural and something I want to give to my kids," said Kirban.
Vita Coco Kids launched on Amazon this month, and the company plans for the beverages to be available nationally by this fall as they hit shelves at retailers like Target, Wegmans and Safeway.
Vita Coco's rise hasn't been without controversy. In 2011, the company was slapped with a class-action lawsuit, accusing the brand of misrepresenting the nutritional content and health benefits of its drinks by touting them as "super-hydrating," "nutrient-packed" and more. The two sides eventually reached a settlement and Vita Coco agreed to provide up to $5 million in cash refunds and product vouchers, to regularly test the nutritional contents of its drinks and to donate $3 million to charity.
Kirban was dismissive when asked about the result of the lawsuit. "We were able to negotiate a settlement that allowed the lawyers to get their fees, which is what it's all about," he said.
As for next steps for the brand, Kirban said he isn't actively seeking to sell his coconut water empire, though he said the company is approached by investors "all the time" and he has conversations about it on a "regular basis." He's still unsure about the potential for an initial public offering as well.
"In the future, we have to figure out whether we want to run this on our own like Red Bull, whether we want to IPO like Monster or whether we want to exit or have a strategic partnership with a multinational," he said.
For now, he's focused on expanding his business from the beverage aisle to the rest of the grocery store, while keeping his product based on the coconut.
"It's not just coconut water, there's a lot more," said Kirban. "We have built the right to own the coconut."
This story has been updated to include comment from a Coca-Cola representative.
Related
Before You Go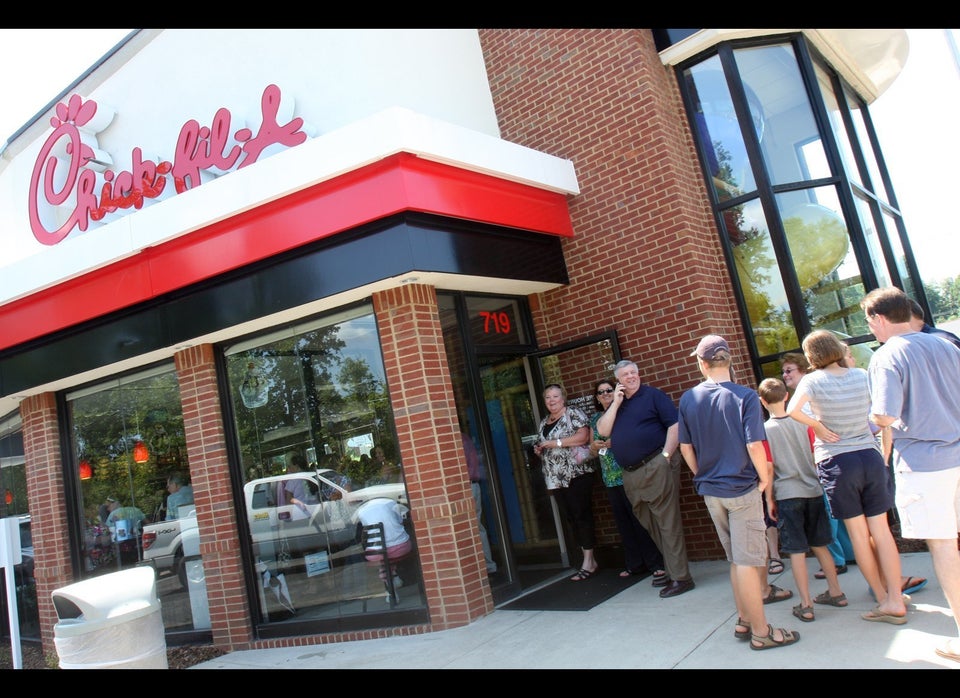 Brands That Have Become Ideological Battlefields
Popular in the Community