As you're probably well aware, hospitals tend not to be the most visually enticing of spaces, especially for kids. Between the fluorescent lights, the sterile aesthetic and the deluge of achromatic hues somewhere between oatmeal and taupe, the spaces where so many humans experience their most physically and emotionally trying moments really aren't helping much as far as ambiance goes.
That's where the power of art comes in.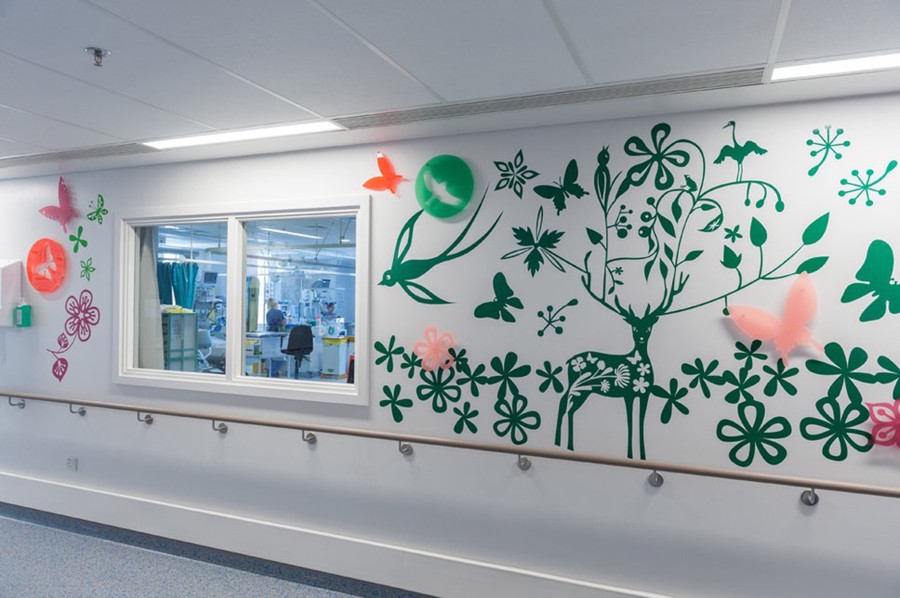 Ward 6C by Tord Boontje
The Royal London Children's Hospital, which opened its doors in March of 2012, is doing away with hospitals' dreary aesthetic associations, recruiting artists and designers to adorn the buildings with the wild shapes, colors and cartoons that aim to bring joy to those staying inside the hospital's walls.
The hospital is working with arts organization Vital Arts on a project titled "A World Away From The Ward," in which artists and designers paint five different wards of the hospital in their own signature styles, turning each segment of the building into a fantastical space bursting with color and light -- and 3D designs. The artists on view include textile artist Donna Wilson; wooden toy designers Zoe Miller and David Goodman; product designer Tord Boontje; children's author, illustrator, and rug designer Chris Haughton; and surface and textile designer Ella Doran.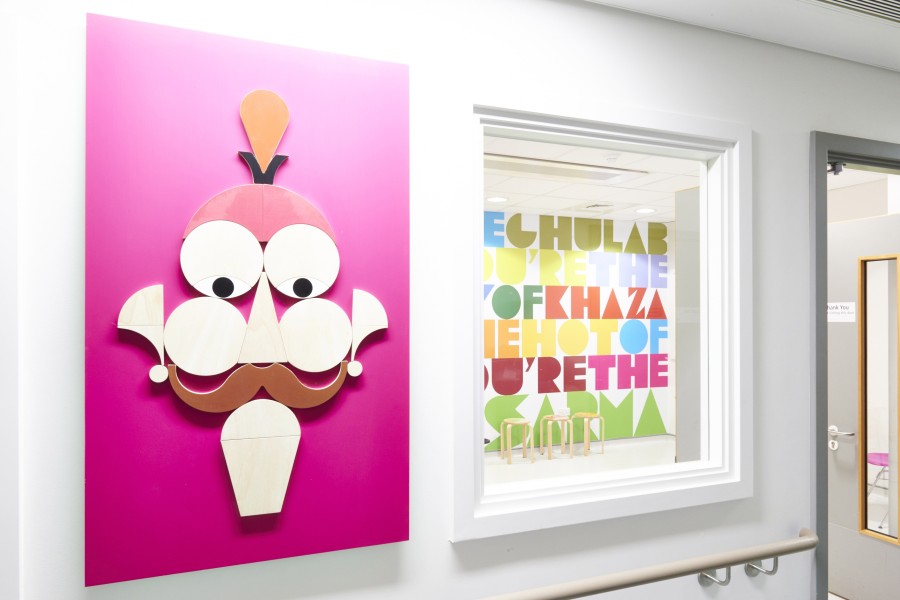 Ward 7E by Miller Goodman
"Art has proven throughout pediatric hospitals all over the world, to be an invaluable aid for staff in either distracting children, or positively engaging children receiving sometimes painful and frightening treatments by supporting the individual needs of each patient," Vital Arts explains on their website. "Through consultation with medical staff and patients Vital Arts have commissioned artists and designers that showcase dynamic design whilst meeting the patient's needs."
The recruited artists vary greatly in style, content and perspective. Haughton blankets the walls with key characters from his beloved children's books "Shh! We have a plan" and "Oh No George," while Miller and Goodman brings their wooden toy collection PlayShapes to life, bringing the geometric safari to the hospital's once blank walls. Wilson created an expansive rural scene with snowcapped mountains and green fields, inviting participants to add to the simple yet blissful image.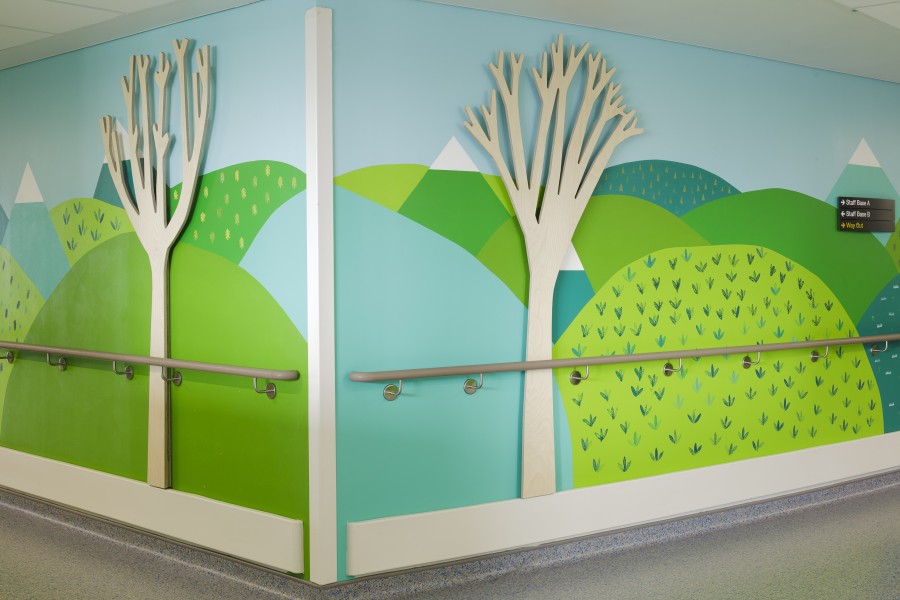 Ward 7F by Donna Wilson
"One of the most important things for me was to make the hospital not feel like a hospital," Wilson explained. "I wanted the patients, parents and nurses all to feel relaxed, happy and stimulated by the environment that surrounds them and by using design you can lift the mood and well-being of the people there. I've enjoyed seeing and hearing the reactions of not just the children but the parents too who are so pleased that the ward feels happier, colorful and less sterile and intimidating. This makes it so worthwhile and hugely rewarding for me as a designer."
The Royal London Children's Hospital welcomes approximately 40,000 children each year from London and beyond. We can think of few better ways to share the power of creative expression than this.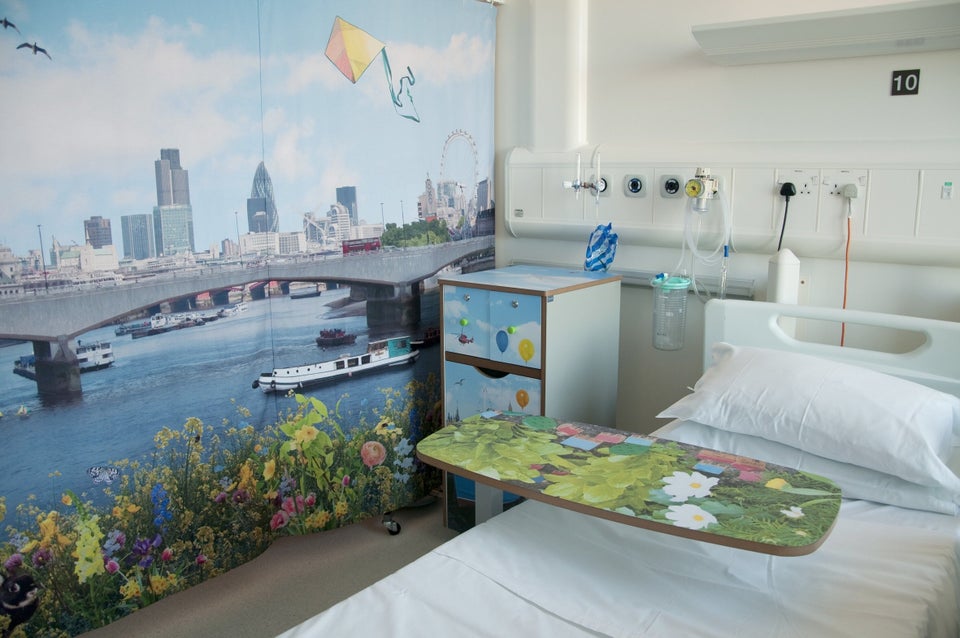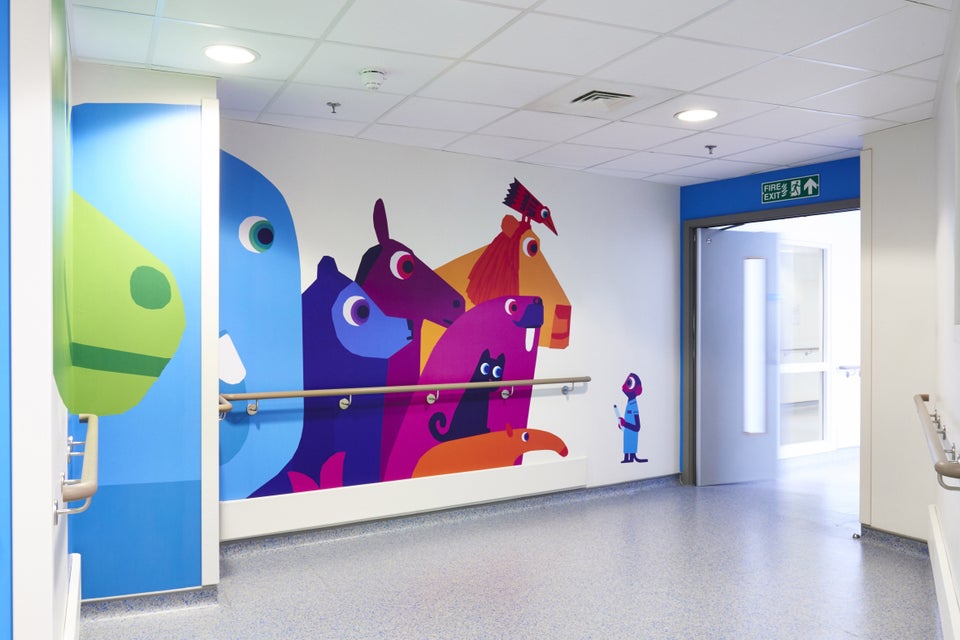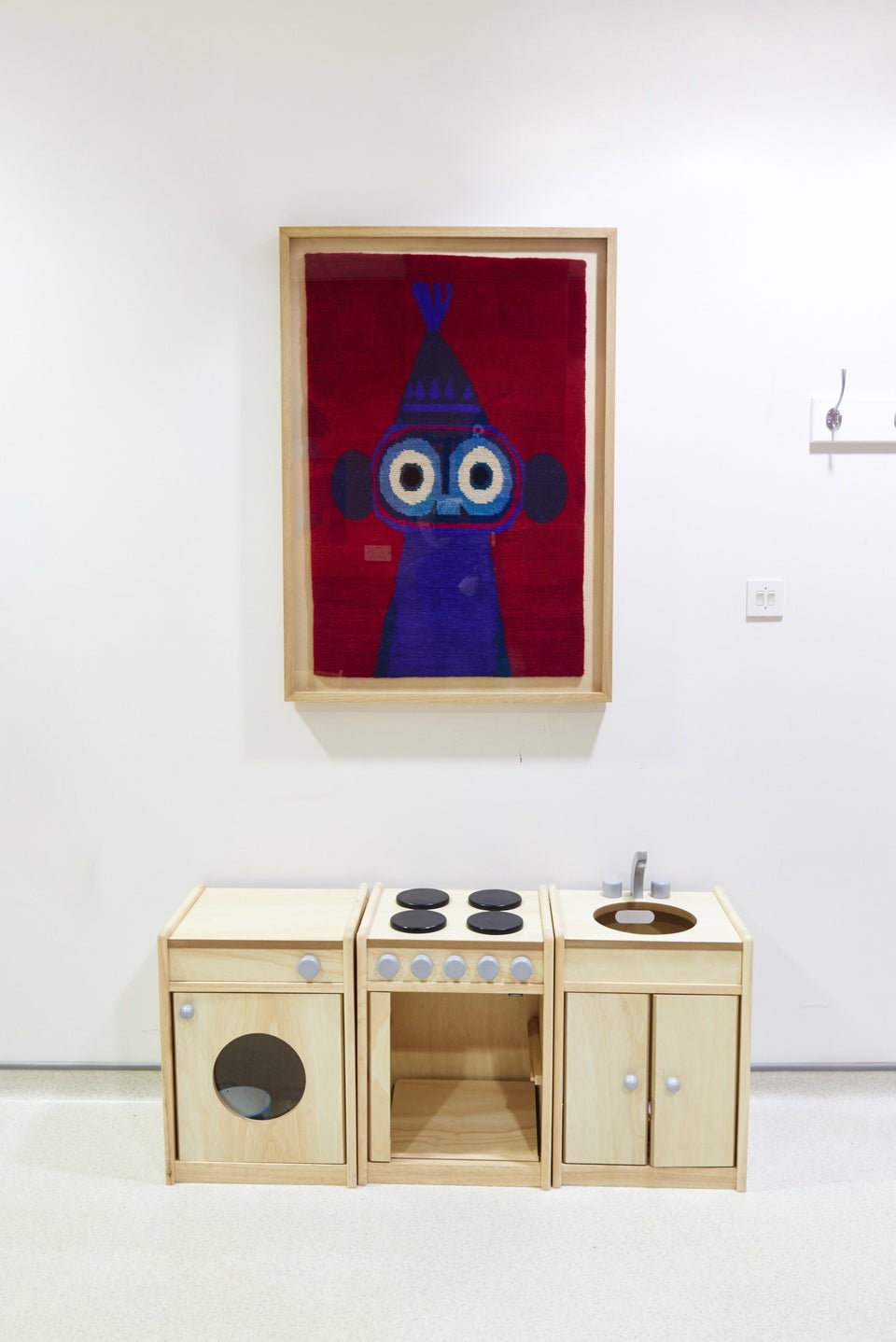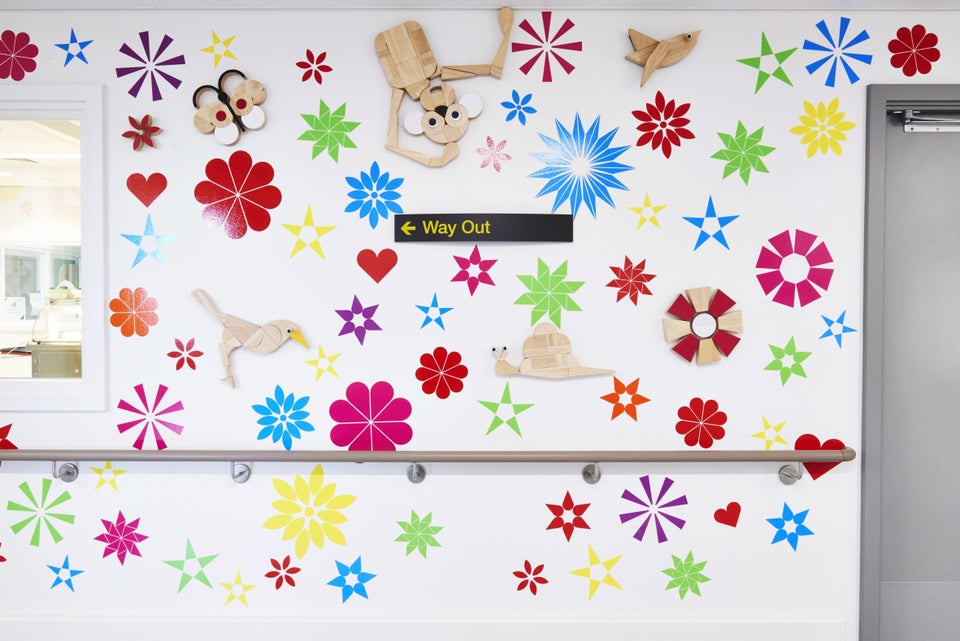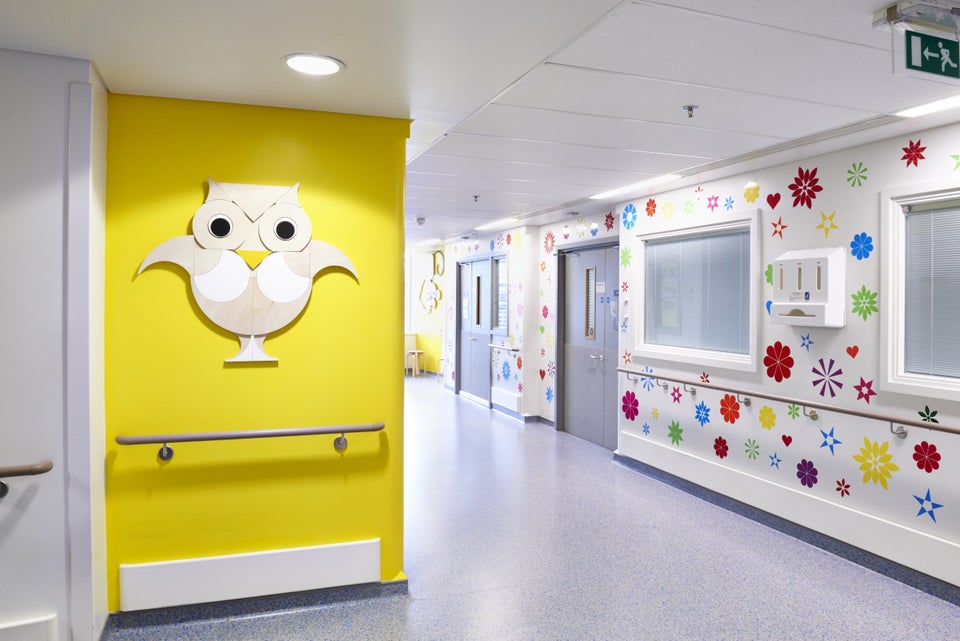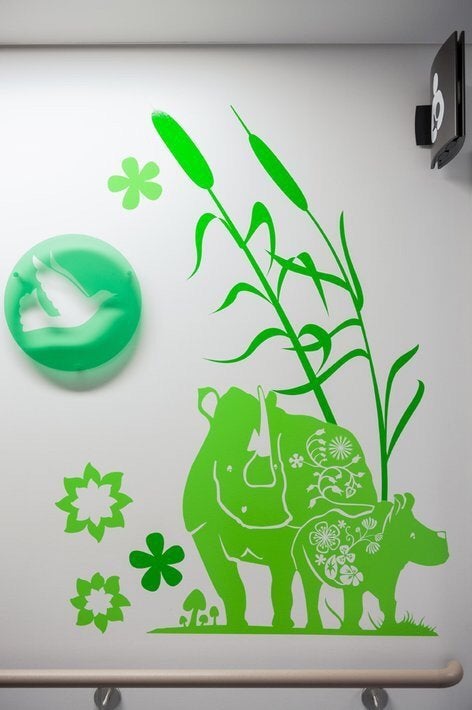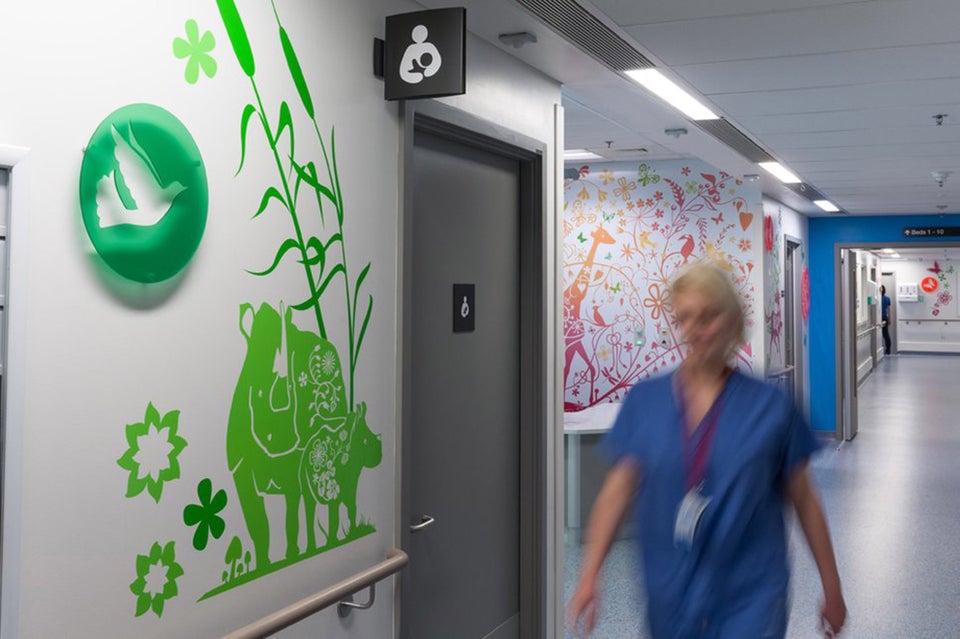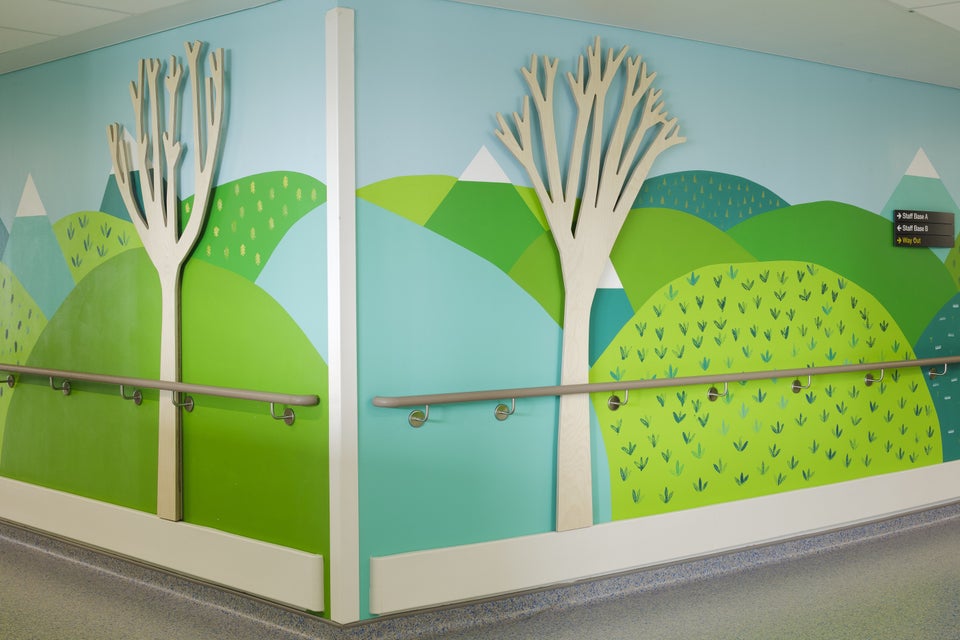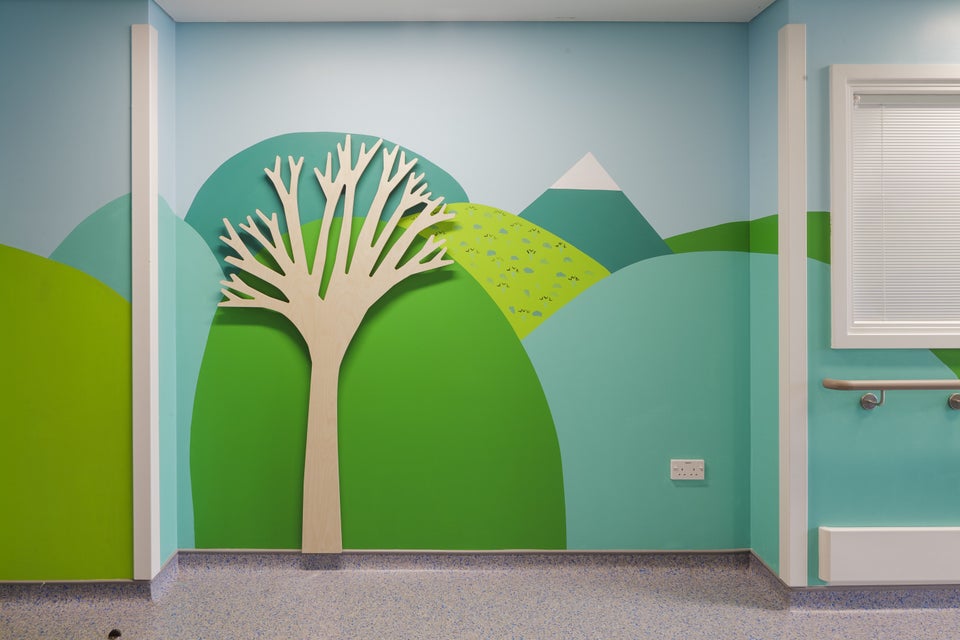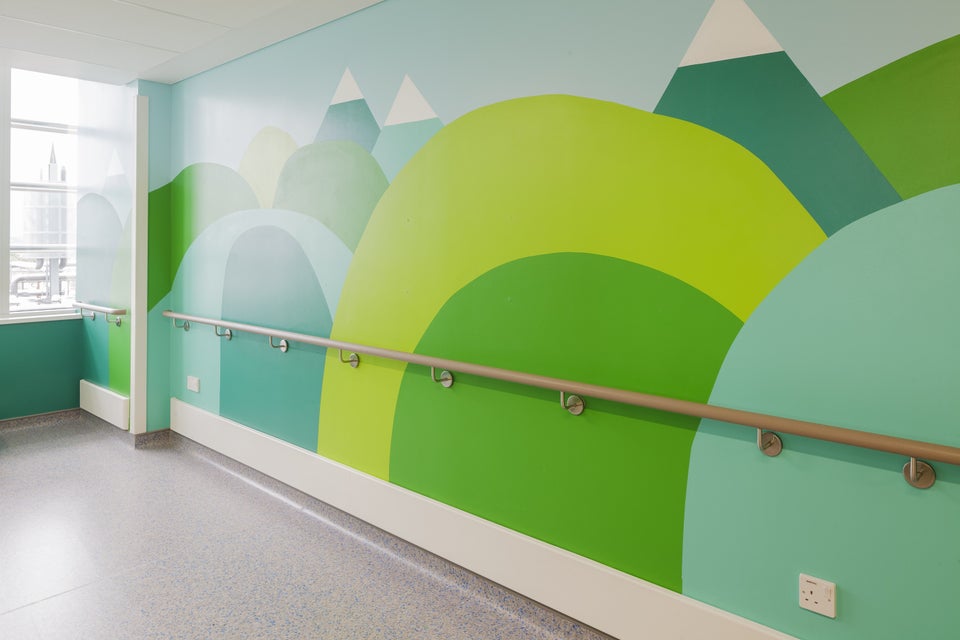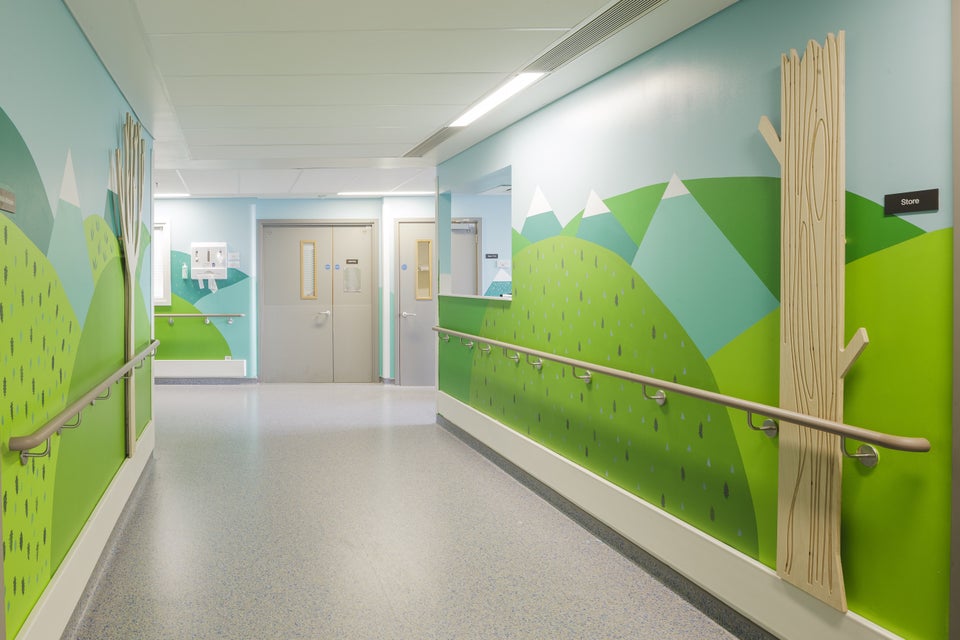 Related
Popular in the Community