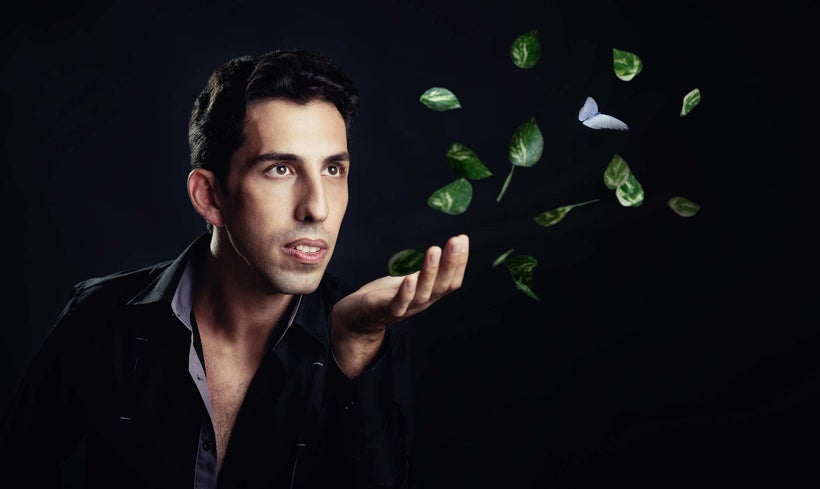 Before Vitaly Beckman discovered magic, he was a child who, like many children, wanted to make his paintings and drawings "come to life." At the age of 14, he discovered that he could create such an illusion by making the image of a leaf he'd drawn 'jump off the page.' He eventually abandoned a career in engineering to focus on magic. He continues his work in, An Evening of Wonders, currently in its 2017-2018 season, for which he invented and designed every illusion. The show revolves around drawings, paintings, and photos; the performance ranges from 'bringing pictures and drawings to life' to 'erasing people from their own driver's licenses.' Based in Vancouver, Beckman has appeared on, Penn and Teller: Fool Us (and fooled them!), and has been featured in the Vancouver Sun and The Province, which has crowned him, "The master of his own magical domain."
Beckman, born in Russia and raised in Israel, explains that his work is grounded in the psychology of human nature and perception. It is simply "painting a picture in the audience's imagination." The illusionist is not 'hiding' anything from them, but rather presenting something specific, to create the perception in the audience's mind: "I have to suggest things - it's not about forcing you to believe something, it's about seducing you to believe it." This principle spans mediums. In a film, for example, you see what the director wants you to see, but there are many things happening behind the scenes that viewers are not even aware of (we've all heard of the "cutting room floor"). Beckman adds, "a sculpture is made by a sculptor removing material, but your attention focuses on the remaining material, not what's been removed." Contrary to many of the television shows that aim to "break" the illusion, Beckman emphasizes that, if his show goes well, the audience doesn't want to know how the illusion was created. We made the comparison to watching someone play guitar - just because you know how the instrument works doesn't mean you can create music with it. You might know how certain magic effects work, but it doesn't mean you can create magic.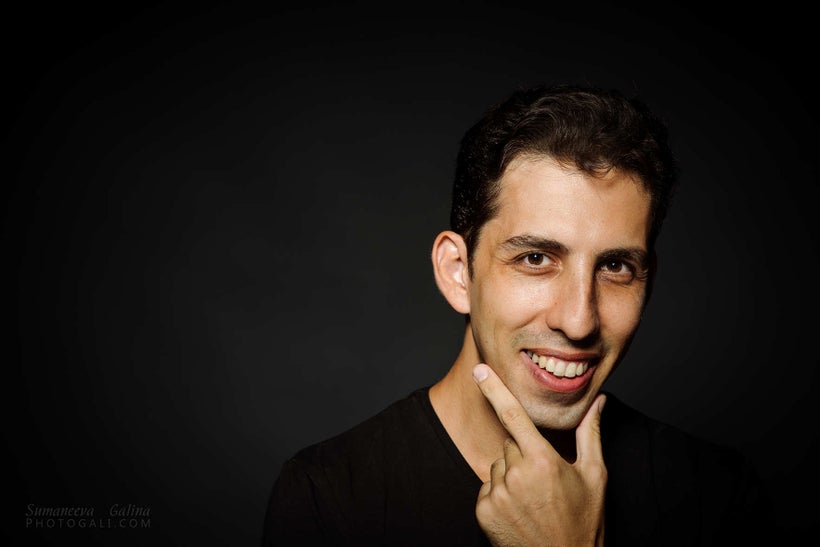 Beckman emphasizes the importance of creating a show in which audiences can experience the world with a childlike wonder: "It's very important, especially for adults who seem to be so destructive, to live in the moment and appreciate the wonder of life because it's so easy to fall into the traps. When we're children, we see it because it's so fresh and new and amazing, but when we're adults, we develop all of these expectations from life, and its easy to start to take things for granted. Seeing live performance, like theater or a magic show, makes you reset and appreciate what is happening right now. Art is so much more important than politics. I think art is so important to humanity."
With all the political and social divisiveness happening right now in America (and the world), I have to say I found it refreshing to hear that the reactions of Beckman's international audiences are generally consistent: "In my audiences, there are people from different political spectrums, races, ages, etc. I find, overall, that people react to magic the same because it's such a deep part of human nature." Sure, he explains that how audiences express themselves can be different (perhaps unsurprisingly, he has noticed that people in the United States are typically much louder than Canadian audiences). "But," he adds, "I find that 99% of my shows get great reactions. There are moments where you hear such loud gasps and it's overwhelming. We all know what it feels like to be shocked or surprised."
I asked Beckman what piece of advice he would give to a young illusionist in the making, or for any young artist. He had this to say:
"I looked into my path and what I could be the best at. I felt that I could express myself in the best possible way with magic because it could combine other skill sets that I have. I think it's important to look at your strength - go and try to do something where your strengths are an asset. You can be the best version of you by doing what you love. I also think it's important to be original; to strive to create something new, to have your own voice. It's good to learn from other artists when you start, but try not to imitate. Whether you create your own material, or you're presenting material with your own personality, that is you."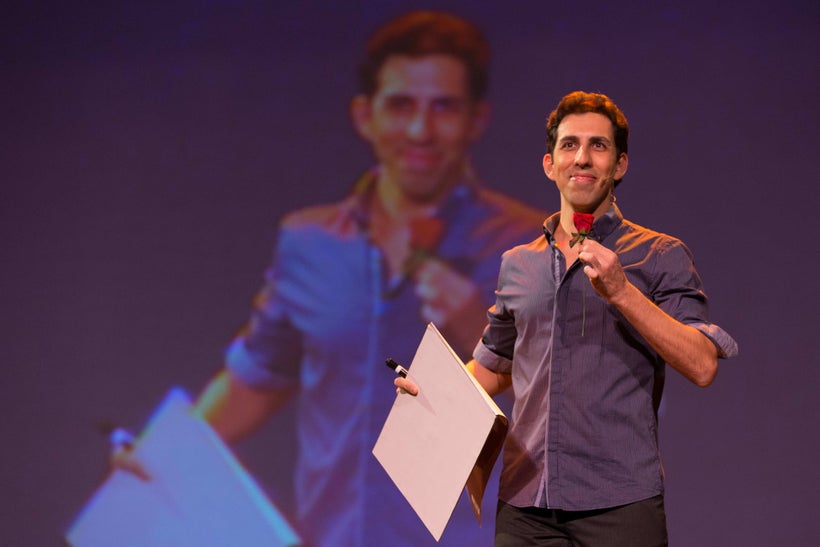 Beckman ended by emphasizing the importance of listening to one's audience: "People ask if I get nervous. Usually I don't because I don't focus on myself. There is no reason to be nervous, it's all about [the audience]." As someone who's been performing on stage for more than half of my life, I thought he hit the nail right on the head.
To learn more about Vitaly Beckman, and to purchase tickets for An Evening of Wonders, please visit: www.eveningofwonders.com
REAL LIFE. REAL NEWS. REAL VOICES.
Help us tell more of the stories that matter from voices that too often remain unheard.
This post was published on the now-closed HuffPost Contributor platform. Contributors control their own work and posted freely to our site. If you need to flag this entry as abusive,
send us an email
.