Vitaly Milonov, the Russian lawmaker arguably responsible for largely influencing the institutionalized homophobia thriving in Russia, claimed late last week that gays "rape kids" and that the violence experienced by gay people is "fake information."
Milonov was also reportedly attempting to shut down the festival.
In response to Pain questioning Milonov about the documented violence against LGBT individuals in Russia circulating on the Internet, Milonov responded, "Oh no no no, it's a fake, it's a fake information... Oh, oh it's a foolish story. It's not true... It's not true. I think that much violence goes from gay people to straight people. Much more violence."
Milonov has also sparked and perpetuated international confusion surrounding the influence of Russia's anti-gay legislation on the 2014 Sochi Winter Olympics.
The full ramifications of Russia's anti-LGBT legislation on the 2014 Sochi Olympics have yet to be clearly determined.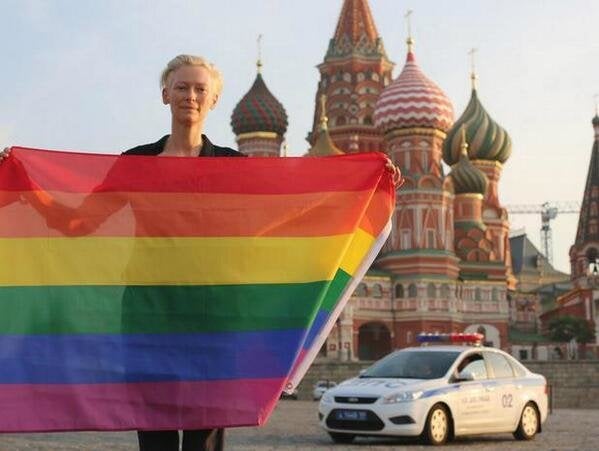 Stars Sound Off On Russia's Anti-Gay Law