Oranges have some pretty good PR behind them -- for years, we've turned to the citrus as our go-to source for vitamin C.
And while that reputation is well-deserved -- one navel orange packs 82.7 milligrams of vitamin C -- there are tons of other colorful fruits and vegetables with just as much -- or even more. (Orange you glad to hear it? We couldn't resist.)
While the long-held belief that vitamin C can ward off the sniffles has been questioned, the nutrient is still vital to our health, helping to repair body tissue and providing antioxidants. The NIH recommends that adult men over age 19 consume 90 milligrams a day, and adult women 75 milligrams a day. (One word of caution before you eat every item on the list at once: the body can't store any more than 2,000 milligrams a day.)
While the classic apples to oranges comparison doesn't quite pan out (oranges would win), there are some other match-ups that give oranges a real run for their money. Check out our list of other vitamin C-rich food (according to the USDA National Nutritional Database), then tell us which is your fave.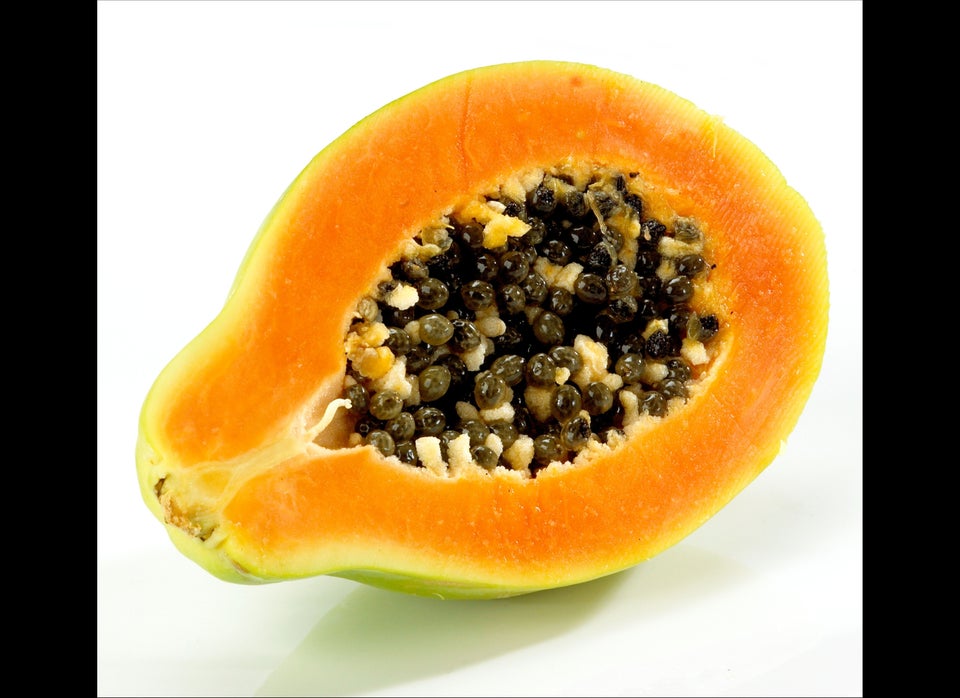 Foods With More Vitamin C Than An Orange
Support HuffPost
A No-B.S. Guide To Life
Related
Popular in the Community