 If you're trying to prevent or ward off a cold, those vitamin D supplements may not be much help.
Taking monthly vitamin D3 supplements didn't seem to have much of an effect on reducing the number or severity of colds (also known as upper respiratory tract infections), according to a new study in the Journal of the American Medical Association.
The randomized, controlled study included 322 healthy adults. Half of them received 200,000 IU of oral vitamin D at the beginning of the study (early 2010), followed by 200,000 IU of vitamin D a month later, and then 100,000 IU of vitamin D each month until the end of the study (late 2011). The other half of the participants were on the same regimen, but received only a placebo with no vitamin D.
At the start of the study, the average blood levels of vitamin D of the study participants was 29 nanograms per milliliter of blood. According to the National Institute of Health's Office of Dietary Supplements, having a vitamin D level between 20 and 49 nanograms is "generally considered adequate for bone and overall health in healthy individuals." Throughout the study, the participants who received the vitamin D had their blood vitamin D levels go up to more than 48 nanograms per milliliter of blood.
By the end of the study, there were 593 incidences of upper respiratory tract infections among the people who took the vitamin D. Meanwhile, there were 611 cases of the infections among people who took the placebo.
Overall, there was really no difference in the number and severity of colds between the two groups. People who took the vitamin D got 3.7 colds, on average, while people who took the placebo got 3.8 colds, on average. And colds for both groups lasted about 12 days, on average.
"We did not show a benefit of vitamin D supplementation in our study population; however, it is possible that vitamin D may prevent URTIs in other populations," the researchers who are from the University of Otago, Christchurch, in New Zealand, wrote in the study. They cited some past research suggesting an effect on vitamin D and colds among people who are deficient in the vitamin (people in this new study were largely not deficient in vitamin D).
In an accompanying editorial, Dr. Jeffrey A. Linder, M.D., MPH, an expert from Brigham and Women's Hospital and Harvard Medical School, wrote that the "results suggest that vitamin D should join the therapies listed in the Cochrane reviews as being ineffective for preventing or treating upper respiratory tract infections in healthy adults."
The new findings add to a growing body of literature exploring the effects of vitamin D on different aspects of health, said Dr. Alexandra Yamshchikov, an assistant professor of medicine at the Infectious Diseases Unit at the University of Rochester Medical Center who was not involved in the study.
"There's clear benefits to vitamin D supplements for bone health, and for that reason vitamin D status should be maximized for patients who are deficient or insufficient," Yamshchikov, who has previously studied vitamin D's role in tuberculosis recovery, told HuffPost. "But for these other nontraditional effects of vitamin D, the jury is still out."
Even though the study was relatively small, especially compared with other studies that involved thousands and hundreds of thousands of people, Yamshchikov said it was very well-designed. However, she noted that the results are not the "last say" on the subject considering some limitations to the study that the researchers also acknowledged.
For example, people in the study received the supplements once a month in order to ensure that they would take them (since it's harder to maintain 100 percent compliance with a daily pill, versus a once-a-month pill). However, it's still unknown whether taking a daily supplement could have different effects than a monthly supplement.
Also, past research has suggested that vitamin D supplementation among children who are deficient in the vitamin could help to provide some cold protection, as The Atlantic reported earlier this year. However, everyone in this new study was sufficient in their vitamin D levels -- so more research may be needed to see if vitamin D supplementation among people who are deficient in it could help protect them from colds, she noted.
"The literature on the immune effects [of vitamin D] is mixed -- there's evidence to promote vitamin D for bone health, but the literature on immune effects is mixed," Yamshchikov said. "We understand how it may affect immune response ... such as with association-type of studies, but there have been few prospectively designed randomized controlled studies."
Ultimately, she advised people who have questions about vitamin D supplementation to talk to their doctors to see if it's needed in their case.
Got a cold yourself that you just can't seem to beat? HuffPost's Sarah Klein reported on some things to eat and drink that could help, as recommended by registered dietitian Ilyse Schapiro, R.D., C.D.N.: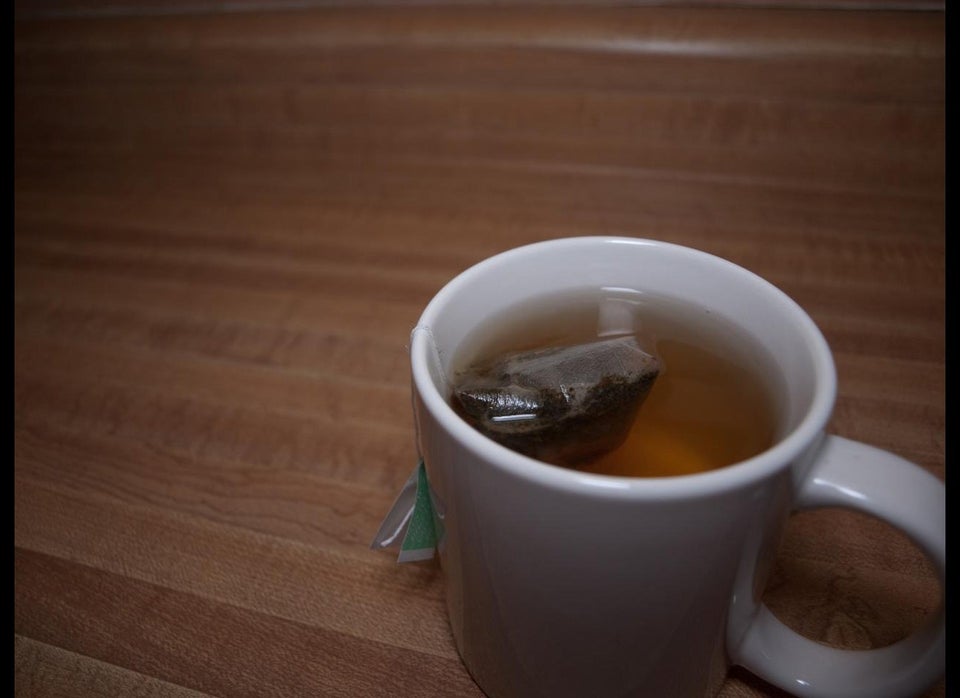 Best And Worst Foods For A Cold
Popular in the Community