According to Dr. Melissa Piliang, a dermatologist at the Cleveland Clinic, we shouldn't be too quick to assume that vitamins are the be-all and end-all for hair loss, brittleness and dullness. "One of the biggest misconceptions is that vitamins will help with these problems, but in fact, they may be linked to internal issues stemming from the thyroid or chronic anemia," she explained.
"Daily multivitamins or prenatal supplements help to fill gaps found in our diets," said Dr. Piliang. "We tend to restrict carbohydrates or fats for weight lost or replace them with juices, but vitamins contain important nutrients like biotin, zinc and B-complex that help to enhance the health of our hair."
With this in mind, Dr. Piliang recommends a handful of vitamins and minerals for hair that can be taken on a daily basis. Read on to find out how each of these nutrients impact hair health, as well as alternative sources that you can incorporate into your diet.
Iron: Women of child-bearing ages or those who don't eat a lot of red meat tend to be deficient in iron. Even those who aren't anemic can also have low iron levels. Iron carries oxygen to hair and promotes growth. However, it is very important to discuss with your physician about how much iron (or any mineral) you should take every day. Iron-rich foods include, egg yolks, lentils, spinach and chicken.
Vitamin D: This is important for hair follicle cycling, especially for individuals who live in northern parts of the United States where sunlight is limited. A supplement is also prescribed as a treatment for atopic dermatitis like eczema. Salmon, mushroom, beef liver and grains are great alternative sources of vitamin D.
Zinc: Heavy exercisers and sweaters tend to lose significant amounts of zinc. To regain this hair growth mineral, consume 15-30mg daily or munch on high-zinc foods like lamb, turkey, pumpkin seeds and chocolate.
B-complex Vitamins: Biotin, niacin and cobalamin are among the most popular B-complex vitamins that help restore shine and thickness to strands. Load up on whole grains, eggs, avocados and legumes, as they are some of the best food sources for B-complex vitamins.
What vitamins do you take to improve the health of your hair?
Meanwhile, whip up these yummy beauty recipes: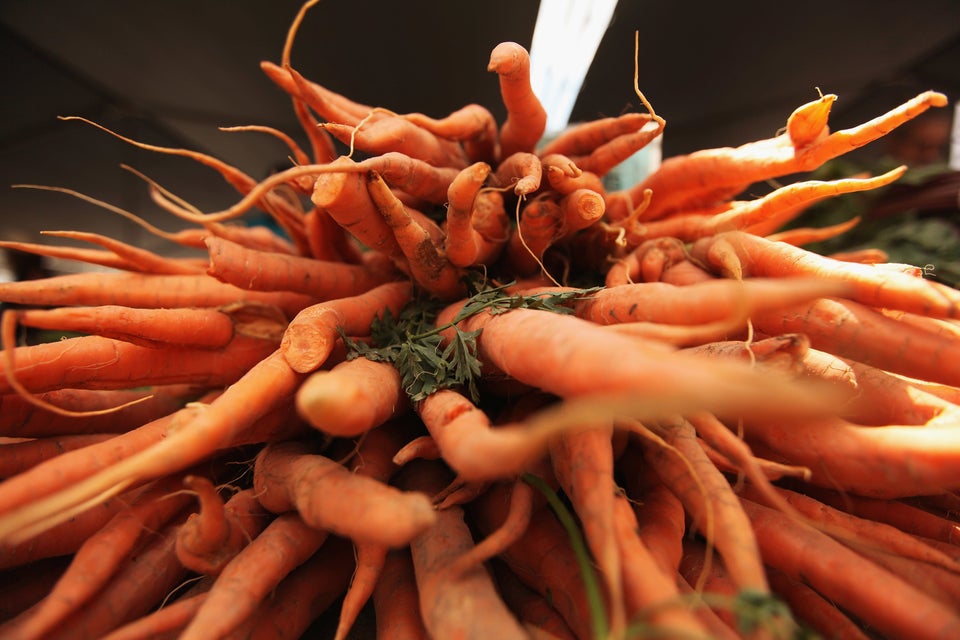 Drink These Smoothie & Juices For Better Skin, Hair & Nails
Want more HuffPost Style beauty content? Check us out on Twitter, Facebook, Tumblr, Pinterest and Instagram at @HuffPostBeauty. (For everything else check out our main HuffPost Style Twitter, Tumblr, Pinterest and Instagram @HuffPostStyle.)
---
Do you have a beauty story idea or tip? Email us at beautytips@huffingtonpost.com. (PR pitches sent to this address will be ignored.)
Related