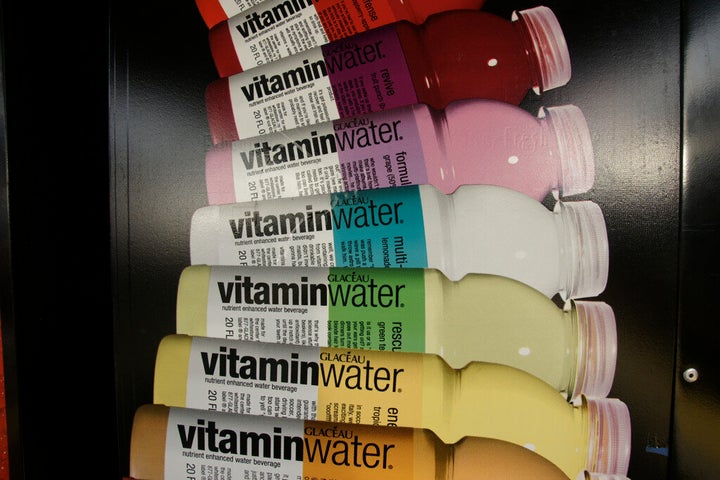 The Coca-Cola Company has recently come under fire from The Children's Food Campaign (CFC) -- an initiative that strives to improve children's health through food education -- for making false claims about its product, Vitaminwater. The company's website stated, according to the Guardian, that Vitaminwater's products are a mixture of "spring water with fruit juice."
The CFC recently released a report with The British Heart Foundation highlighting company's that misleadingly advertise their junk food product as healthy. A handful of companies were fingered in the CFC report alongside the Coca-Cola Comany as being the worst offenders, such as Chupa Chups and Nutella. The Independent reports that while the company claimed to use real fruit juice in its product, only three out of eight flavors contained any juice at all, and those that did were from concentrate.
We have reviewed our brands section on our UK website and can confirm that one reference relating to fruit juice and Glaceau Vitamin Water is an incorrect description of the brand's ingredients. We acknowledge our error and have removed this reference from our website with immediate effect.
This is not the first time that Vitaminwater gets the hot seat for its false marketing claims. Some of the companies more notorious ads have suggested that the product served as a suitable remedy for the flu, stating on its poster advertisement that "The flu shot was so last year." Another remarkable ad stated that Vitaminwater Power-C has enough vitamin C and zinc to help support a healthy immune system. Advertisements aside, the name of the product itself is misleading -- it's just water enhanced with vitamins, right?
Popular in the Community