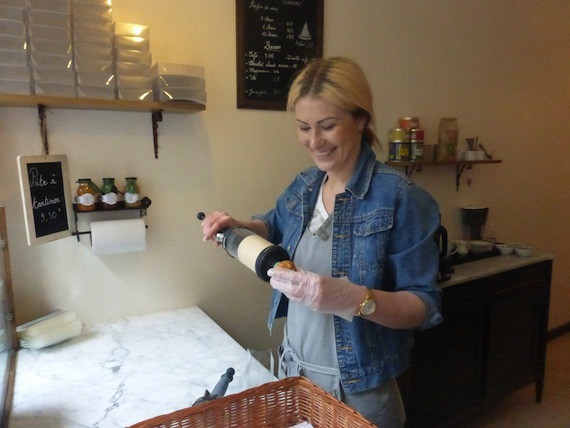 When in France, you'd be crazy not to take advantage of every opportunity to indulge in the world-renowned food. So, on our recent trip, we basically ate our way through the country.
Now, let me tell you about our post-cruise trip to Paris, one of our favorite cities, where we decided to take a food tour to get a taste of what was new. We opted for Le Food Tour, a relatively new eating/walking tour of the City of Light, because it promised an off-the-beaten-path experience.
We love to take food tours when we travel and, although it's hard to go wrong - you're eating, after all! - this was probably the best one we've ever been on.
Our guide, Maxime Audi, co-founded Le Food Tour with his best friend, Matthias Cohen-Hadria last year, and he made the tour so personal, informative and fun, it was like we were walking the streets with our Parisian BFF.
In fact, we're hoping he feels the same way because we'd like to go back and visit him again soon.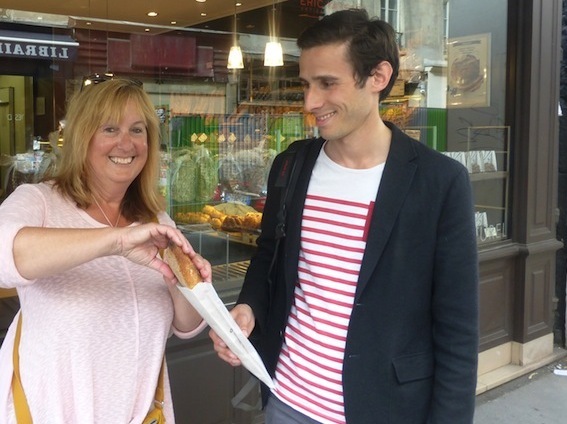 LAM: Your tour was definitely a highlight of our time in Paris. How would you describe the ways your tour is different than others?
MA: I think it's our mindset: we really want to be your best friends in Paris! We started doing food tours with foreign friends and relatives so they could discover the real Paris and French cuisine. We want to keep this original spirit of sharing our passion and pride for our beautiful city and its amazing food! That's why we limit the size of our groups to 10.
LAM: What's your goal on each tour?
MA: We want our guests to remember the tour for a long time: knowing how to differentiate "good" from "wonderful" French food, with an added knowledge of history, and the specificities and uniqueness of the products.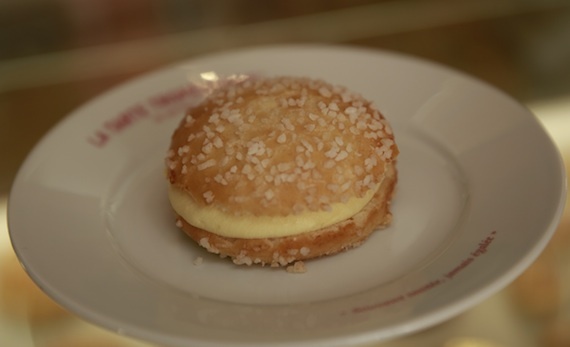 LAM: What are some of the latest food trends in Paris? How do you incorporate those into your tours?
MA: The new generation of chefs - those who will replace in French hearts Paul Bocuse or Joël Robucho - are opening simple restaurants featuring four or five-course menus. Rather than order a dish, you just enjoy what they cook. This allows chefs to choose the best products from short circuits and clean agriculture. A perfect example is Chef Sven Chartier's restaurant, Saturne. It's very inspirational for us as we share with our guests the very essential of French food: simple and amazing products from the best artisans.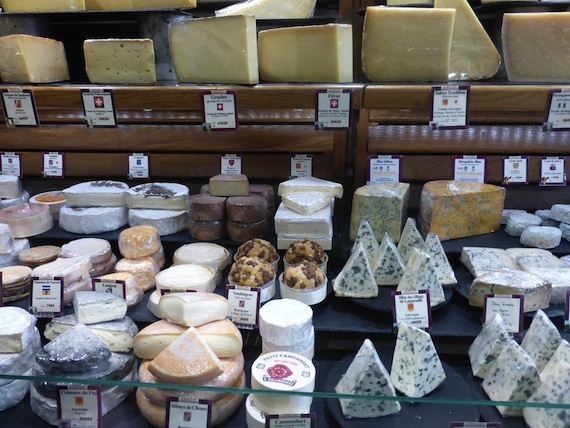 LAM: Paris is probably the food capital of the world. How does that make your job easier? How does it make it more challenging?
MA: Indeed, Paris gathers a lot of wonderful restaurants and food artisans, which is great for our daily lives! The difficulty for our tours is choosing which ones to include.
LAM: How do you make that decision?
MA: Food is highly emotional so, among the best, we always pick the most passionate artisans who are able to talk of their products with pride and love.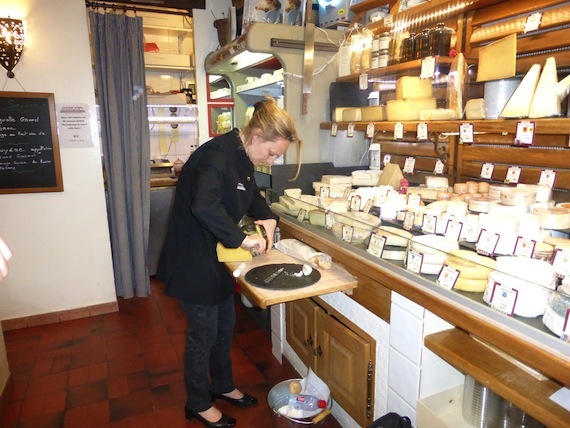 LAM: We loved that you gave us so much information about Paris architecture and history along the way. What do you think it brings to the tour?
MA: The streets of Paris are an open museum and one of our first pieces of advice to our guests is, "Look up!" We don't pretend to be historians but these little tidbits, stories and secrets about the city give sense to what we see during our walks.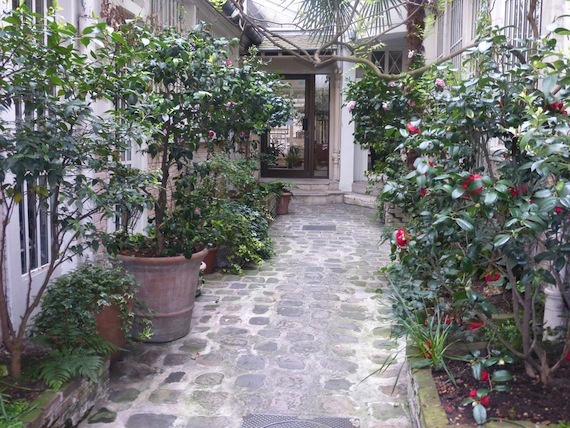 LAM: We also loved that you started with bread and went to cheese - two iconic French foods - and offered so many fun facts about them. Can you share one?
MA: Guests are amazed that the baguette was invented to avoid murders! During the construction of the Paris Métro in the 19th century, many fights broke out between migrant workers coming from different parts of France. Too often, they ended in murders because they all had knives to cut their lunch bread, which was usually a round loaf. The head of construction, Fulgence Bienvenüe, asked Parisian bakers to produce bread that could be cut without a knife. So they invented the baguette. That's why you have to tear a baguette with your hands!
LAM: Give us a little background on why you started Le Food Tour.
MA: Matthias and I are true food lovers and there's nothing better than sharing. We enjoyed doing tours with friends visiting Paris, so we started Le Food Tour to have these pleasant moments more often and share the very best of French food. It gives us great moments with new friends at each tour!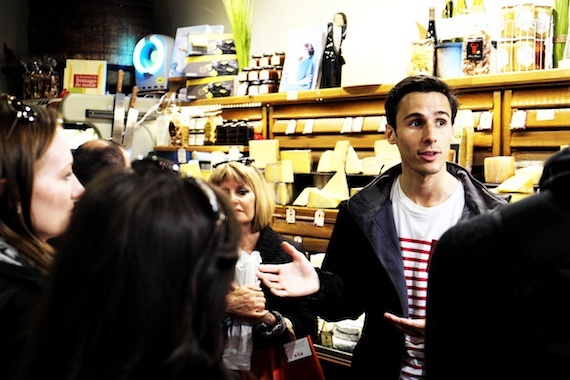 LAM: How often do you change your tours?
MA: Today our main tour is in Saint-Germain-des-Prés, one of the most iconic and historical neighborhoods of Paris. We are currently working on a new tour in a different part of Paris and a "thematic tour" on French wines.
LAM: What's the most popular food that people on your tours really go crazy for?
MA: Trying cheeses and olive oils are always intense moments for our guests. These common products will never be the same for them after the experience they had with us!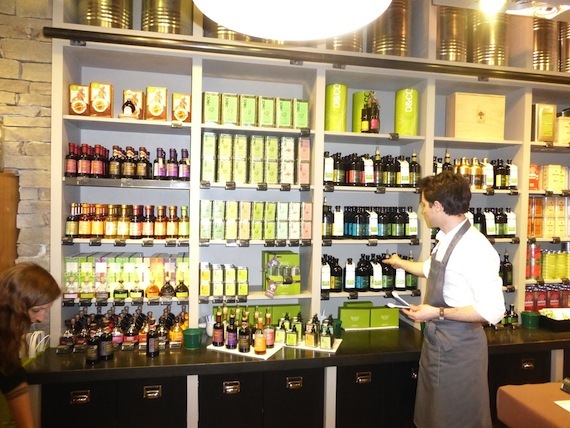 LAM: What are some of your own favorite foods?
MA: I was born next to Bordeaux in the southwest of France where duck is a religion. I love foie gras and magret.
LAM: How in the world are you still so thin?!
MA: I ride a bike! Another great way to discover Paris!