President Donald Trump's administration relieved Vivek Murthy of his surgeon general post Friday, cutting his four-year term in half. However, it's not Murthy's firing but his silence on gun violence that may tarnish his legacy.
In an April 21 Facebook post about his departure, Murthy highlighted his report on alcohol, drugs and health, as well as the millions of letters he mailed to doctors imploring them to join him in fighting the opioid crisis, as among his accomplishments.
"While I had hoped to do more to help our nation tackle its biggest health challenges, I will be forever grateful for the opportunity to have served," Murthy wrote. "Thank you, America, for the privilege of a lifetime."
While Murthy will be remembered for shining a light on addiction in America, the way his predecessors highlighted AIDS and smoking as public health problems, he'll also be remembered for his views on guns, which nearly kept him from being confirmed as surgeon general.
As co-founder of Doctors for America, initially named Doctors for Obama, Murthy had been outspoken about addressing gun violence as a public health problem. (His wife, Dr. Alice Chen, whom he married in 2015, is executive director of Doctors for America and a vocal advocate for gun violence research.)
After his 2013 nomination by President Barack Obama, Murthy quickly found himself in the crosshairs of the National Rifle Association, and his confirmation took a year. Tweets like the one below from 2012 likely contributed to the impression that he would advocate for gun control.
The NRA, in its effort to block Murthy, lobbied Senate leaders, alerting them to his views on ammunition limits, gun buyback programs and federally funded gun violence research.
"Murthy's record of political activism in support of radical gun control measures raises significant concerns about the likelihood he would use the office of Surgeon General to further his preexisting campaign against gun ownership," the NRA wrote on its website in 2014.
Murthy's silence creates mixed legacy on gun violence
In December 2014, Murthy gained confirmation after promising senators he wouldn't advocate for gun control as surgeon general.
True to his word, Murthy rarely mentioned firearms or gun violence during his time as surgeon general.
"He has been rather mum on the issue, as has everybody in his administration," Dr. Sandro Galea, an epidemiologist and a dean at the Boston University School of Public Health, told HuffPost.
Dr. Mark Rosenberg, the former director of the U.S. Centers for Disease Control and Prevention's National Center for Injury Control and Prevention, sees that as a missed opportunity.
"He was a person who was brilliant," Rosenberg told HuffPost. "He knew about the public health approach. He knew about the cost, the consequences and prevention of gun violence. And yet he made a deal to be silent about this.
"Someone that we needed more than ever made a deal to be silent. I think that was a huge mistake."
Why calling gun violence a public health problem is controversial
Referring to gun violence as a public health concern, rather than solely a criminal justice issue, is controversial in Congress. In public health circles, it's common sense.
"They're a fact that nearly every medical professional who's ever cared for a patient can attest to."
And although suicides make up the bulk of these deaths, gun homicides are a significant problem in the United States and far outstrip the gun violence levels in other developed nations.
Trump has yet to nominate a replacement for Murthy, whose deputy, Rear Adm. Sylvia Trent-Adams, is now acting surgeon general.
It's not unprecedented for an incoming administration to appoint a surgeon general whose views line up with its own. In 1961, Dr. Leroy E. Burney stepped down to allow the Kennedy administration to nominate a surgeon general. (Burney had served a full four-year term.)
It remains to be seen whether Murthy will address gun violence now that he's no longer surgeon general.
"I got into some trouble for saying gun violence is a public health issue," Murthy told Stat last year. "I was stating what I think is the obvious, and I think most people in the country understand, which is that far too many people die from gun violence. And in my book, every single death from gun violence is a tragedy because it was preventable."
Related
Before You Go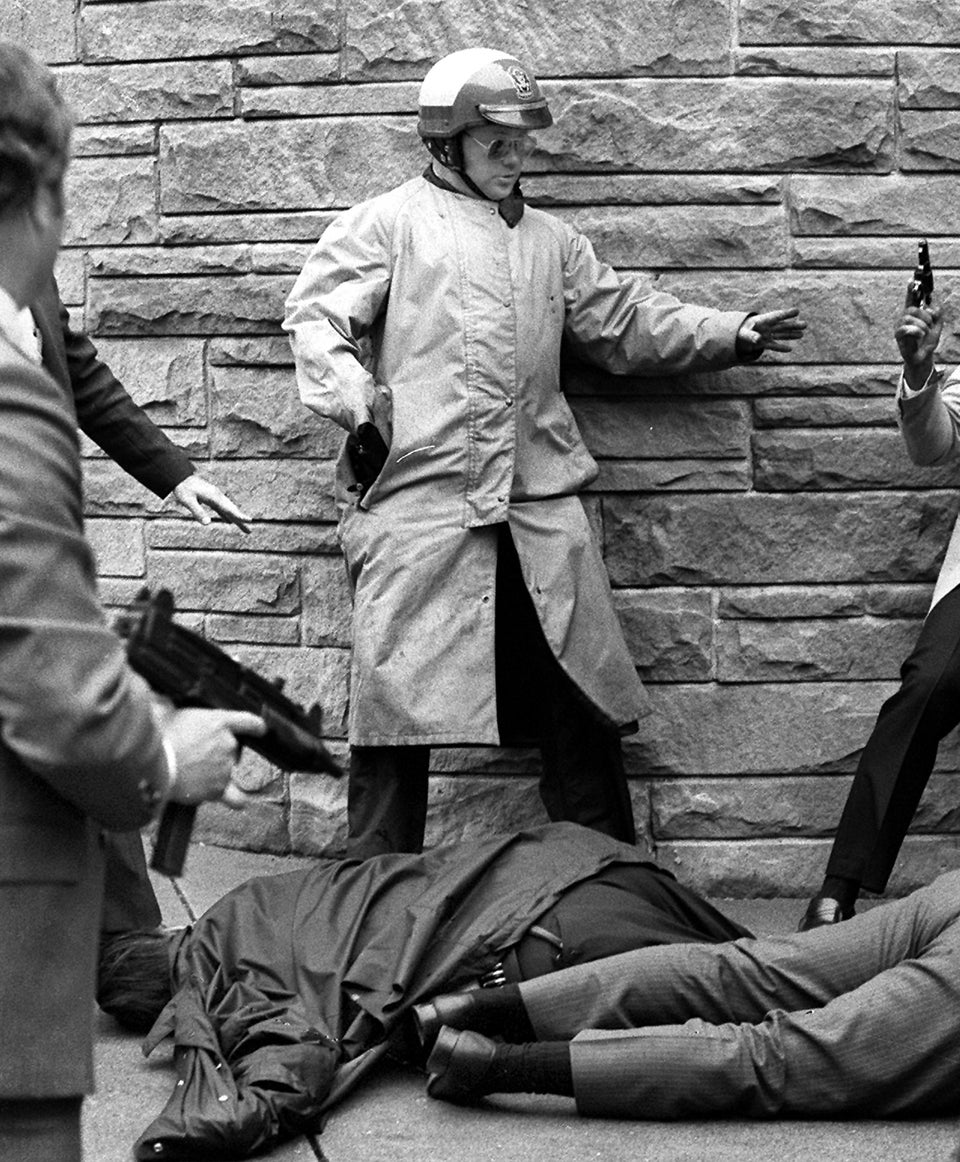 Pivotal Moments In The U.S. Gun Control Debate