Vivek Ramaswamy once asked a rather prescient question that applies to himself today.
Ramaswamy, a businessman who has never held public office, is currently campaigning for the GOP presidential nomination. But in 2003, he was an 18-year-old Harvard student who asked the Rev. Al Sharpton about his lack of experience as a Democratic candidate for president.
"Rev. Sharpton, hello," said Ramaswamy during an Oct. 27, 2003, MSNBC town hall hosted by Chris Matthews. "I'm Vivek and I want to ask you, last week on the show we had Sen. [John] Kerry, and this week and the week before, we had Sen. [John] Edwards."
"And my question for you is, of all the Democratic candidates out there, why should I vote for the one with the least political experience?" Ramaswamy asked.
Sharpton, who declared his commitment to "young people, minorities, women, gays and lesbians" after announcing his presidential bid in January 2003, previously ran twice for the U.S. Senate and once for New York City mayor — but never won a nomination.
He ultimately rejected Ramaswamy's question.
"Well, you shouldn't, because I have the most political experience," Sharpton replied. "I got involved in the political movement when I was 12 ... and I've been involved in social policy for the last 30 years, so don't confuse people that have a job with political experience."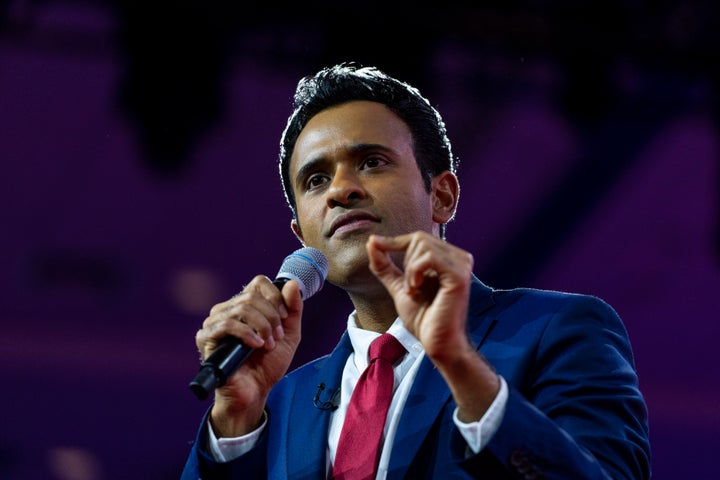 On Monday, Ramaswamy responded to the resurfaced footage by seemingly rejecting his own premise — and agreeing with Sharpton.
"I'll give the 18-year-old version of myself a pat-on-the-back for eliciting the most sensible words ever to come from that man's mouth," Ramaswamy wrote on X, the platform formerly known as Twitter. "20 years later, it's funny how the tables have turned."
While GOP primary voters reportedly concluded he was among the most promising candidates onstage last week, Ramaswamy was slammed by fellow candidates including former New Jersey Gov. Chris Christie, former South Carolina Gov. Nikki Haley and former Vice President Mike Pence.
"Now is not the time for on-the-job training," Pence said during the debate, with Haley adding: "You have no foreign policy experience and it shows."
Christie later exposed Ramaswamy for swiping an old line from former President Barack Obama.
Support HuffPost
The Stakes Have Never Been Higher
Popular in the Community