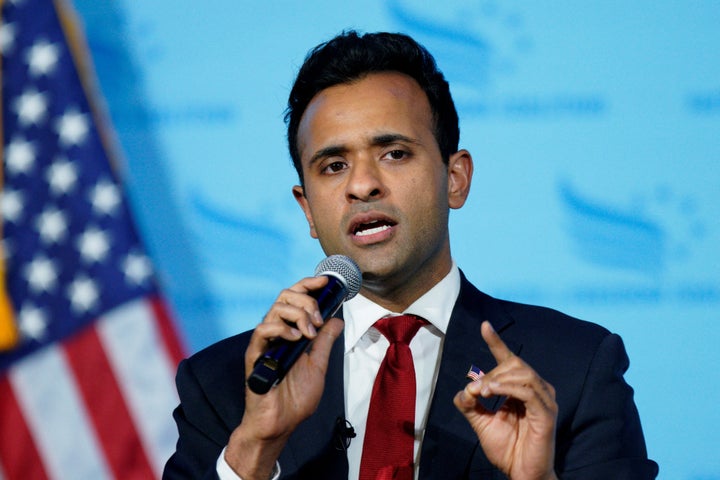 Mediaite is reporting that the page now includes a warning that the article has "multiple issues," "contains paid contributions" and "may require cleanup to comply with Wikipedia's content policies, particularly neutral point of view."
The Wikipedia article's version history shows that in February, an editor identified by Mediaite as Jhofferman removed lines about Ramaswamy receiving a Paul & Daisy Soros Fellowship for New Americans in 2011.
Since Paul Soros is the older brother of billionaire George Soros, who funds many progressive causes, it's understandable Ramaswamy wouldn't want potential voters to be aware of that connection.
Ramaswamy's page was also edited to remove his role on the state of Ohio's COVID-19 Response Team, which an editor noted came on Ramaswamy's request to have his COVID-era work removed.
Meanwhile, the editor deemed Ramaswamy's Soros fellowship "extraneous material."
Ramaswamy announced his presidential run just two weeks after the changes to the Wikipedia page.
Jhofferman's user page on the website notes that Ramashamy paid him for his work on the page.
Wikipedia editors debated the conflict of interest after the alterations were made. Mediaite notes that the reference to Ramaswamy's fellowship was later added to the page, but his work on the Ohio COVID team is still absent.
HuffPost reached out to Ramaswamy's campaign for comment, but no one immediately responded.
Ramaswamy, a multimillionaire biotech entrepreneur and conservative activist, became the second person after Donald Trump to announce a run to be the Republican presidential nomination.
Support HuffPost
The Stakes Have Never Been Higher
Popular in the Community