When life gives you lemons, you make a lemonade stand -- and use the profits to free more than 500 child slaves, of course.
Vivienne Harr, a 9-year-old from upstate California, celebrated the one-year anniversary of her lemonade stand last month, which she started to help abolish child slavery. On her 365th consecutive day of operations, Vivienne announced that the lemonade stand had now become an official social purpose corporation, according to a Fair Trade USA Press Statement.
Her company, Make A Stand Lemon-Aid, will generate its profits using the same model as her curbside stand -- the "giveness" model. Her website describes the company as a "giveness" -- a business without a price tag for their bottles. In a promotional video, Harr explains that much like at her original stand, customers at the grocery store can "pay what's in their hearts" for the lemonade.
"I thought to myself, it didn't seem fair at all," she said in a recent interview with Jeff Probst. "And kids, they shouldn't be working like this -- neither should anybody in this whole entire world."
In its first six months, her stand donated over $100,000 to antislavery campaign Not For Sale, according to a pres release. But she did not stop there. Six months later, Harr raised enough to launch her new company which distributes its bottled beverages at 70 different West Coast-based retail locations.
With the help of Eric Harr, Vivienne's father and the company CEO , she partnered with Fair Trade USA, a nonprofit that seeks to promote fair wages and conditions for farmers and workers. Harr explained the importance of this partnership in a Fair Trade USA blogpost.
"We're ending child slavery here! We can't very well use ingredients that aren't Fair Trade," she wrote. "Fair Trade means treating the people who get our ingredients fairly. That seems fair to me. And that's the golden rule, you know? Treat others the way you want to be treated! Fairly!"
Related
Before You Go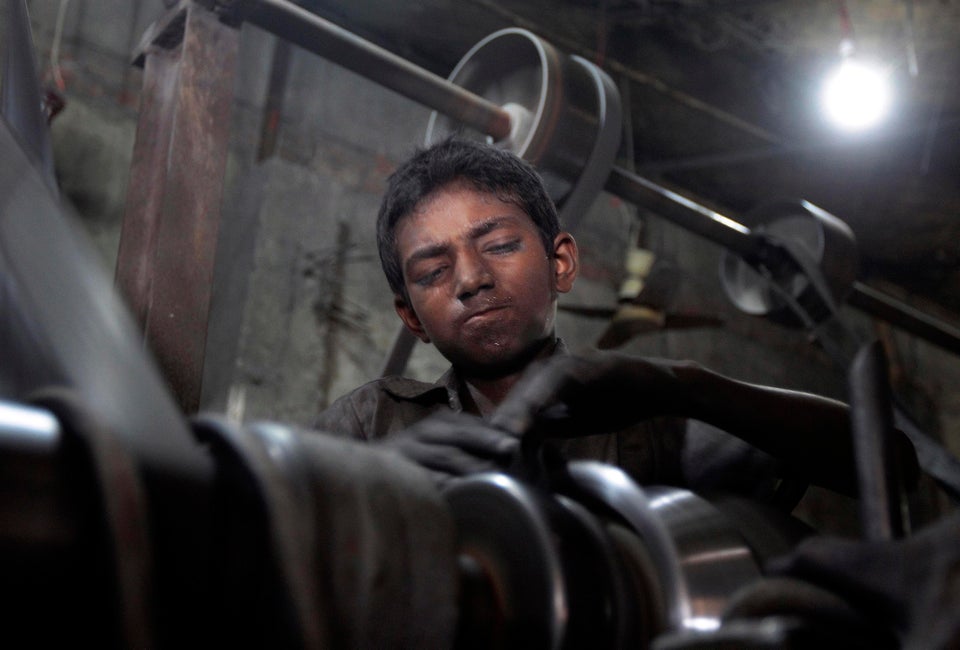 Faces Of Child Labor