Earlier this fall, Vivienne Tam presented her Spring/Summer 2018 Collection at the Skylight Clarkson Square during New York Fashion Week, in the first cross-over collaboration between the fashion and film industries. Fashion designer Vivienne Tam and film director Raman Hui, renowned in fashion and animation film, respectively, bring traditional Chinese culture into the international spotlight and artfully combine Eastern and Western elements for a unique aesthetic. Directed by Hui, the popular adventure action film series, "Monster Hunt" and "Monster Hunt 2," have inspired Tam to create a collection that is visually compelling and underscores the values of tolerance, co-existence, family, friendship, love and hope -- as denoted in the film, by the unlikely alliance between humans and "monsters".
Tam states, "I am so excited, as there are many parallels here… Raman Hui and I are compatriots originally from Hong Kong, and made our careers here in the US. He incorporates Eastern elements into Western art forms, bringing together the best of the East and West, as I do in my designs. Also, I have always combined technology and fashion and in "Monster Hunt," film meets technology, in a merger of live action and computer-generated imagery sequences."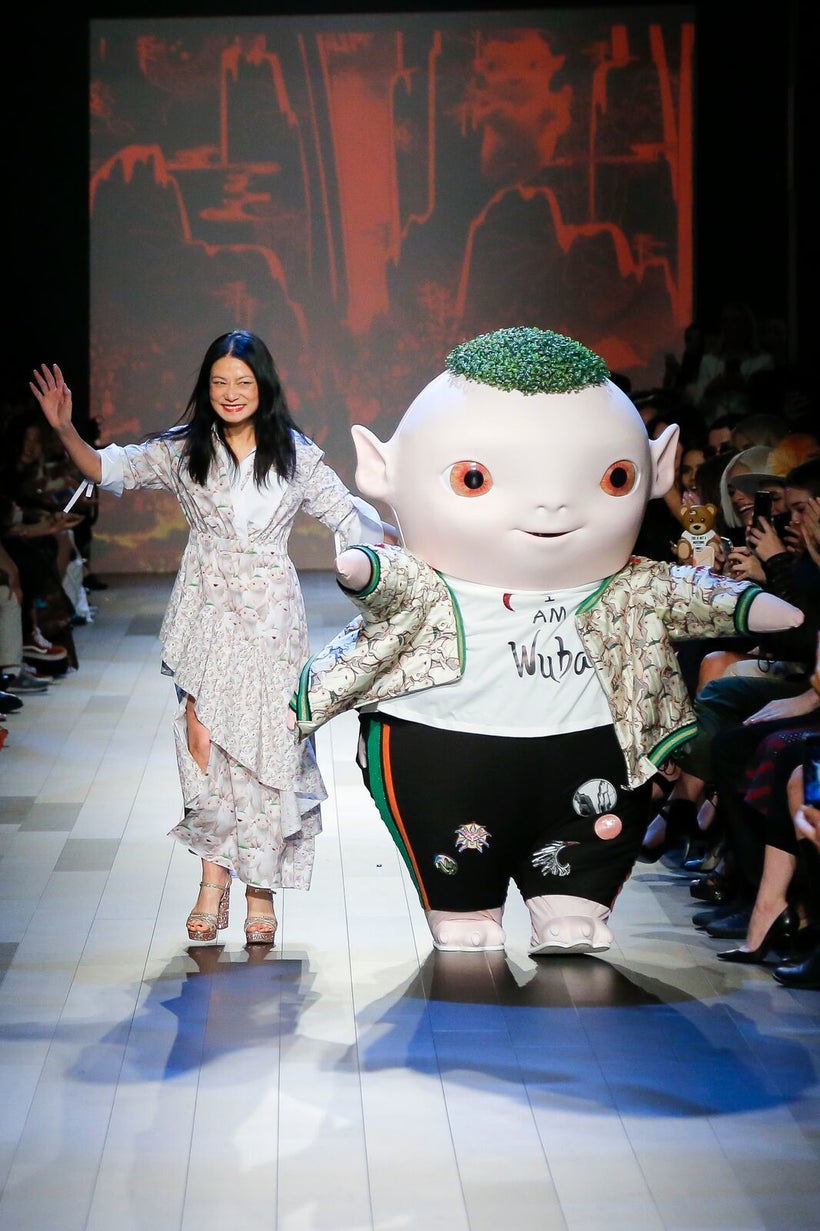 The Spring/Summer 2018 collection reflects the mountains and river landscapes depicted in the film and features its main character, Wuba. The film's lush imagery finds expression in prints and colors reflecting nature - blues, greens, sands and other earth tones with touches of aurora corals, misty mauves and dusky pinks - rendered in soft denim, cotton twill, silk voile, silk chiffon, lace, and fine mesh. Signature mesh overlays and hand-crafted embroideries depict Wuba and other mystical creatures in a magical dreamland where imagination makes all possible. Silhouettes are airy, relaxed and comfortable but are given shape by sash belts at the waist and sleeves and artful gathers. East meets West and Yin meets Yang - with a nod to the masculine in boxy, oversized coats and dusters with a Daoist influence to feminine, ruffled dresses with asymmetric hems and ruched blouses with a romantic flair. The collection speaks to a playful journey of the mind, from fantasy to modern, urban chic.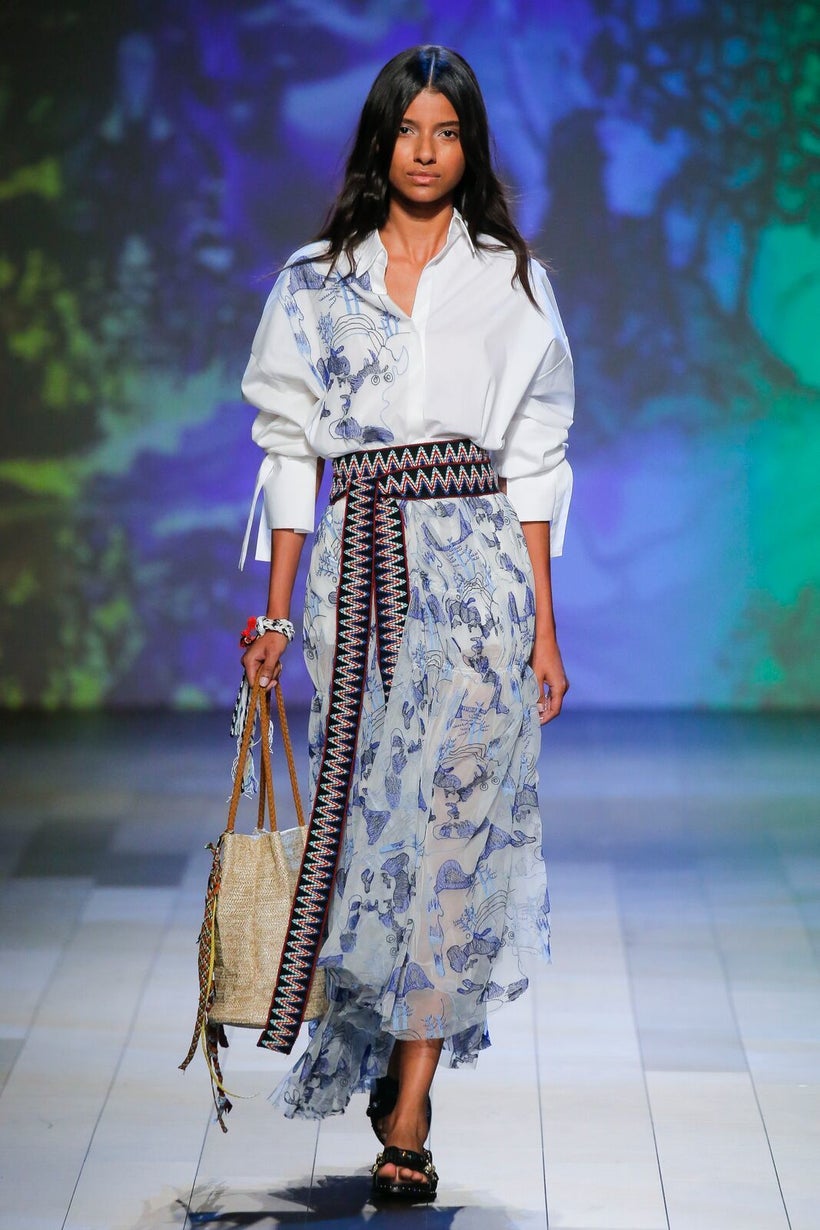 "As Vivienne was inspired by the film's main character for her new collection - the adorable little monster Wuba, I hope that this collaboration not only displayed its charm on the New York Fashion Week runway, but also gives "Monster Hunt" a more trendy and stylish vitality that will make audiences anticipate the upcoming sequel "Monster Hunt 2" in 2018!", says producer Bill Kong, of "Crouching Tiger, Hidden Dragon" fame. The release date of "Monster Hunt 2" in February 2018 is just in time for Vivienne Tam's Spring 2018 collection to hit the stores.
The adventurous Wuba wore designer clothing for the very first time on the runway, preparing him to step onto the international stage as "Monster Hunt 2" will also be simultaneously released worldwide by Sony Pictures in major Asian territories and Lionsgate in North America and the United Kingdom. VIP guests in attendance at the Vivienne Tam show included celebrities such as model Niki Taylor, Du Yang, "Miss World China 2014", and actresses Alysia Reiner, Francesca Curran and Emma Myles from the hit Netflix show, "Orange is the New Black." Vivienne Tam and Bill Kong look forward to collaborating on future projects that can bring out the best of the fashion and film industries.
Photos courtesy of Dan Lecca
REAL LIFE. REAL NEWS. REAL VOICES.
Help us tell more of the stories that matter from voices that too often remain unheard.
This post was published on the now-closed HuffPost Contributor platform. Contributors control their own work and posted freely to our site. If you need to flag this entry as abusive,
send us an email
.