 "The second time, I was very afraid," said former Italian member of parliament Vladimir Luxuria, about her detention in Sochi, Russia after she defied Vladimir Putin's "gay propaganda" law twice at the Winter Olympic Games earlier this week, wearing a rainbow flag with a pro-gay slogan and even posing for photos with children. Luxuria made history as Italy's first transgender member of Parliament, serving from 2006 to 2008. Now an activist and TV host in Italy, she was in Sochi with her television colleagues to report on the anti-gay law during the Winter Olympics.
"Let's say it was Vladimir against Vladimir," she quipped in an interview with me on SiriusXM Progress. The conditions she described, however, as well as the experiences she had, were far from humorous.
"It's so painful hearing [from] a young gay Russian," she said. "I was in a gay club in Sochi, [called] Mayak —very quiet place. No evidence from outside. No rainbow. No writing. Just the door. And this very young guy told me, 'I was beaten up by a gang near Moscow. And what is more painful is that I cannot go on television and talk about the aggression [because]…. it would be considered 'propaganda.'"
Luxuria said that from the moment she arrived in Sochi she was under surveillance because she was "very, very visible" and "very fierce, outstanding." She has described herself in the past as neither male nor female, though she prefers to be addressed by the feminine pronoun. She often dresses very flamboyantly, often in rainbow-decorated dresses and hats, and self-identifies to people as transgender.
"I was walking around Sochi talking with people to see what they think about Putin's law," she said. "And so of course the policemen noted me. And from that moment on they spotted me. They spotted where I was sleeping, the hotel where I was sleeping."
On Sunday night she decided to visit the gay nightclub alone. But before she got there, she was stopped by police and taken to the station simply because she wore a rainbow banner.
"The first night I came out at 7:30 at night," Luxuria said. "It was raining. I was going to the Mayak club. I had a rainbow flag on my shoulder [inscribed with], in Russian writing, 'It is okay to be gay.' And two people stopped me, asking me to give them my rainbow. They were not dressed as policemen."
Luxuria thought they they might be thieves, so she resisted. She said the men then became angry.
They took it away violently from me," she said, "showing me cards saying they were policemen, and they put me in a car, put me in a police station. I sat there for more than two hours. Nobody was speaking English. No explanation. They asked to see my passport. Then after a long time, at last, one person talking in English came up to me and said, 'Ok you're very welcome here at Sochi International Olympic Games, but please don't show writings in Russian talking about these things. This time we will let you out. Next time we will be more severe.'"
On Monday, Luxuria planned to watch a women's hockey game in the stadium at the Olympic Park, for which she purchased a ticket. She wore a rainbow-patterned gown and a big rainbow-patterned headdress.
"I was the fairy rainbow queen, walking inside the Olympic Park," she said. "Vladimir Putin would be shocked because little children asked their mothers to take a picture with me, because I was the rainbow fairy queen...I was not wearing a flag because they told me I couldn't and I couldn't wear anything with Russian writing. But I still had the voice. I have a beautiful voice, very powerful. So I began to shout, in front of the journalists, in front of the people, 'It is okay to be gay!'"
Luxuria was about to enter the stadium with her ticket, when she was suddenly surrounded by a group of men.
"I wanted to see women's hockey on ice, and had tickets and tried to go in," she said. "I paid 50 dollars for a ticket. All of a sudden, 10 people, not dressed as policemen, but with sporting wear suits, they just throw me away, and I fell down because I have heels. They didn't care. They try to pull me up. My shoulder is still aching me."
Luxuria was put into a car with official Olympic logos, with four men, and driven around Sochi for ten minutes, until she was dumped outside of town. Her two television colleagues, taken in a second car, were dropped off with her.
"At a certain moment I was really afraid, asking, 'What you going to do with me?'" she recounted, noting that the men were making and receiving phone calls. "I was afraid, [thinking], 'Maybe they're going to beat us. Maybe they're going to arrest me.' They let us out, in the middle of nowhere, in the countryside, in the dark. It was a Fellini atmosphere. Me dressed as a fairy queen in the Russian country. I'm not ashamed to say that I cried. I was very nervous. Now I know that the Italian consulate was in touch with the Russian chief of police. And the order was to arrest me and keep me in prison but thanks to the intervention of the Italian consulate, I was released."
The group called the Italian consulate, which helped to locate them and sent drivers to pick them up and bring them back to their hotel, which was swarming with police. After doing an interview at the hotel, Luxuria was told by police not to do any more interviews and that she had to leave Russia and would be escorted to the airport the next morning by officials of the Russian Foreign Ministry.
Luxuria, who did eventually make it to the gay nightclub that first night she'd been detained, said she'll never forget the people she met.
"It's so moving to remember their eyes, their hopes, their sorrow," she said. "People saying, 'Why a person should consider himself or herself lucky or less lucky because they were born in one place and not another?' Let's not to forget our gay brothers and lesbian sisters and transgender people [in Russia]. They are like us. They were just born in other countries. But they are just like us."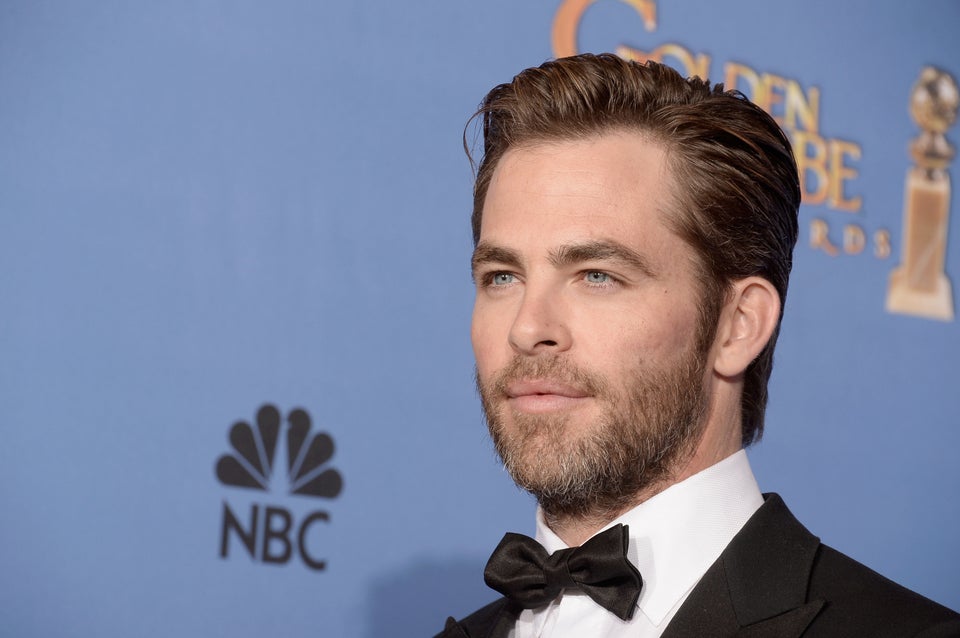 Stars Sound Off On Russia's Anti-Gay Law