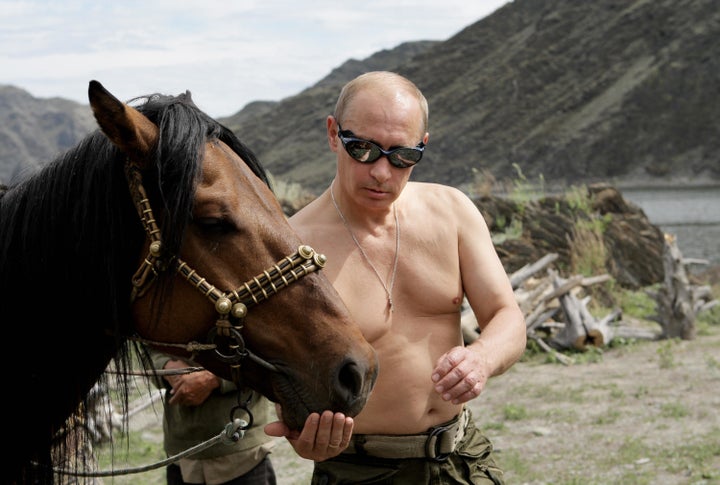 According to Russian President Vladimir Putin, being a woman is pretty much the only prerequisite for having a bad day.
Putin told film director Oliver Stone, whose upcoming documentary on the secretive president will begin airing on Showtime next week, that not being a woman, and not having to deal with "natural cycles," is what makes him such a powerful leader.
"I am not a woman, so I don't have bad days," he tells Stone in the documentary, during a tour of the Kremlin. "I am not trying to insult anyone. That's just the nature of things. There are certain natural cycles."
Putin has made sexist comments in the past. In response to Hillary Clinton comparing him to Hitler in 2016, he said, "It's best not to argue with women." He also has a history of creepy behavior, including making pervy comments and lauding rapists.
But hey, at least he's never had a bad day!
Popular in the Community