You gotta be Putin us on!
A new TV series being aired on Russian state television suggests that Russian President Vladimir Putin is such a macho dude than even bears know better than to cross him.
The series, titled "Russia, Kremlin, Putin," films U.S. President Donald Trump's pal at work and at play, according to EuroNews.
The first episode, available on YouTube, shows Putin hiking through Siberia's remote Tuva region in a manner designed to subtly say "alpha male." Putin's official spokesman, Dmitry Peskov, tells viewers on the episode that his boss is a tough but tender chap.
"Putin does not only love children, he loves people in general," Peskov says on the show. He then explains the Russian leader's heretofore unknown super power: bear intimidation.
As footage of Putin's jolly holiday in Siberia is shown on-screen, Peskov says:
"This is wild nature, there are bears there. Bodyguards are armed, just in case. Although if a bear sees Putin — they aren't idiots — they will behave themselves."
To be fair, no bears immediately protested the suggestion that Putin scares them.
So far, "Russia, Kremlin, Putin" is getting scathing reviews, especially from those who oppose Putin, according to The New York Times. The most-liked comment on the show's YouTube page seems to mock the program, the paper noted.
"Walking in the woods — it's dangerous, but the tigers and bears behaved decently, they bowed and kissed Putin's hands, expressed supportive words," the comment reads.
The next episode airs Sunday at 10 p.m. in Russia. Considering it's on a state-run television network, Putin probably doesn't have to worry about being canceled because of low ratings.
Before You Go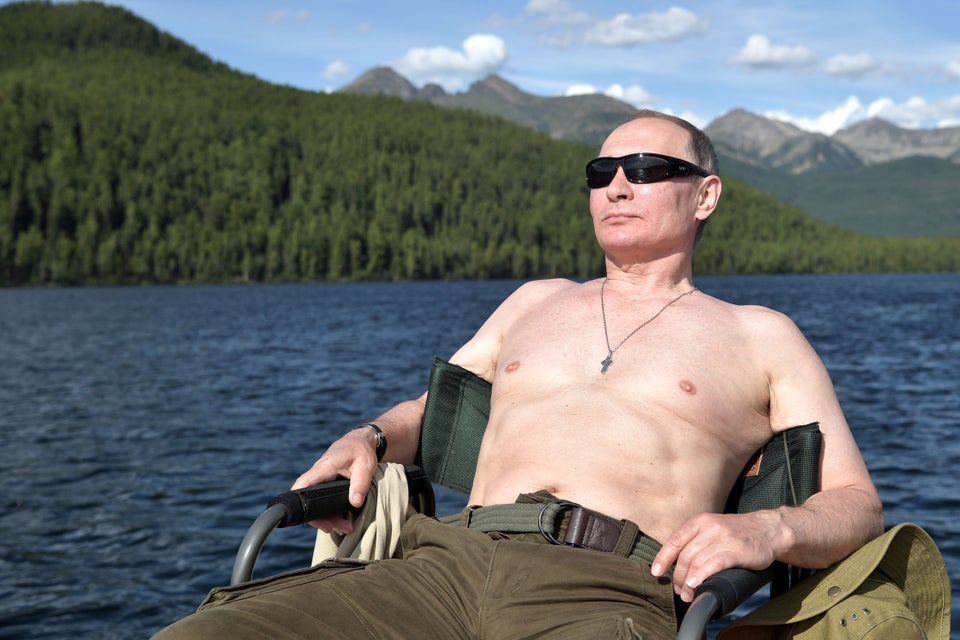 Putin Being Putin
Popular in the Community