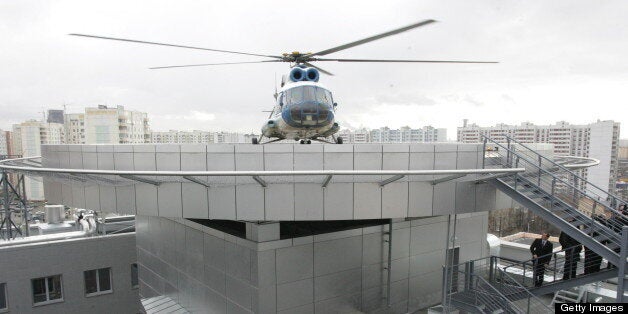 Russian President Vladimir Putin is to switch from car to helicopter for short hops from the Kremlin, his spokesman said Thursday, delighting drivers weary of his motorcade causing huge jams but raising concerns about damage to the historic buildings.
Until now Putin has commuted daily to the Kremlin from his country residence, zooming along empty roads with sirens wailing as traffic police force all the drivers to clear the way.
Putin's spokesman Dmitry Peskov announced Thursday that "they have built the helipad in the Kremlin and there have even been some fly-overs," cited by the Interfax news agency
Peskov declined to specify when Putin will go airborne, saying only that "it will all depend now on the occasion."
Prime Minister Dmitry Medvedev has used a helicopter to commute to his offices in the White House since March and regularly posts aerial photographs on Twitter.
The announcement was welcomed by drivers.
"If they are going to fly constantly, I hope they won't need motorcades any more," the leader of a group campaigning for drivers' rights, Pytor Shkumatov, told Gazeta.ru news website.
But it raised concerns with the head of the Kremlin museums housed in the historic complex, art historian Yelena Gagarina, who is the daughter of the first man in space, Yuri Gagarin.
"Naturally I do feel concern. I hope that it will be used infrequently, and that nothing will happen to our historic landmarks," she said at a Thursday news conference, cited by the RIA Novosti news agency.
The Kremlin museum management had rejected an initial plan to place the helipad closer to the historic buildings, citing fears over the "effect of the air wave that rises up when a helicopter takes off and lands," she said.
The president will use a Mi-8 helicopter, a Soviet-designed workhorse aircraft used by rescuers, the armed forces and UN peacekeepers in the roughest terrain.
Putin's spokesman vowed that the helicopter would not cause "the least effect", however.
"All the possible effects on the architecture were calculated and it is recognised that even using heavy aircraft like Mi-8 will not cause any harm," he said.
Private helicopter flights have long been proposed as a way for wealthy commuters to avoid Moscow's snarled traffic but at present ordinary citizens are not allowed to fly over the city.
Copyright (2013) AFP. All rights reserved.
Before You Go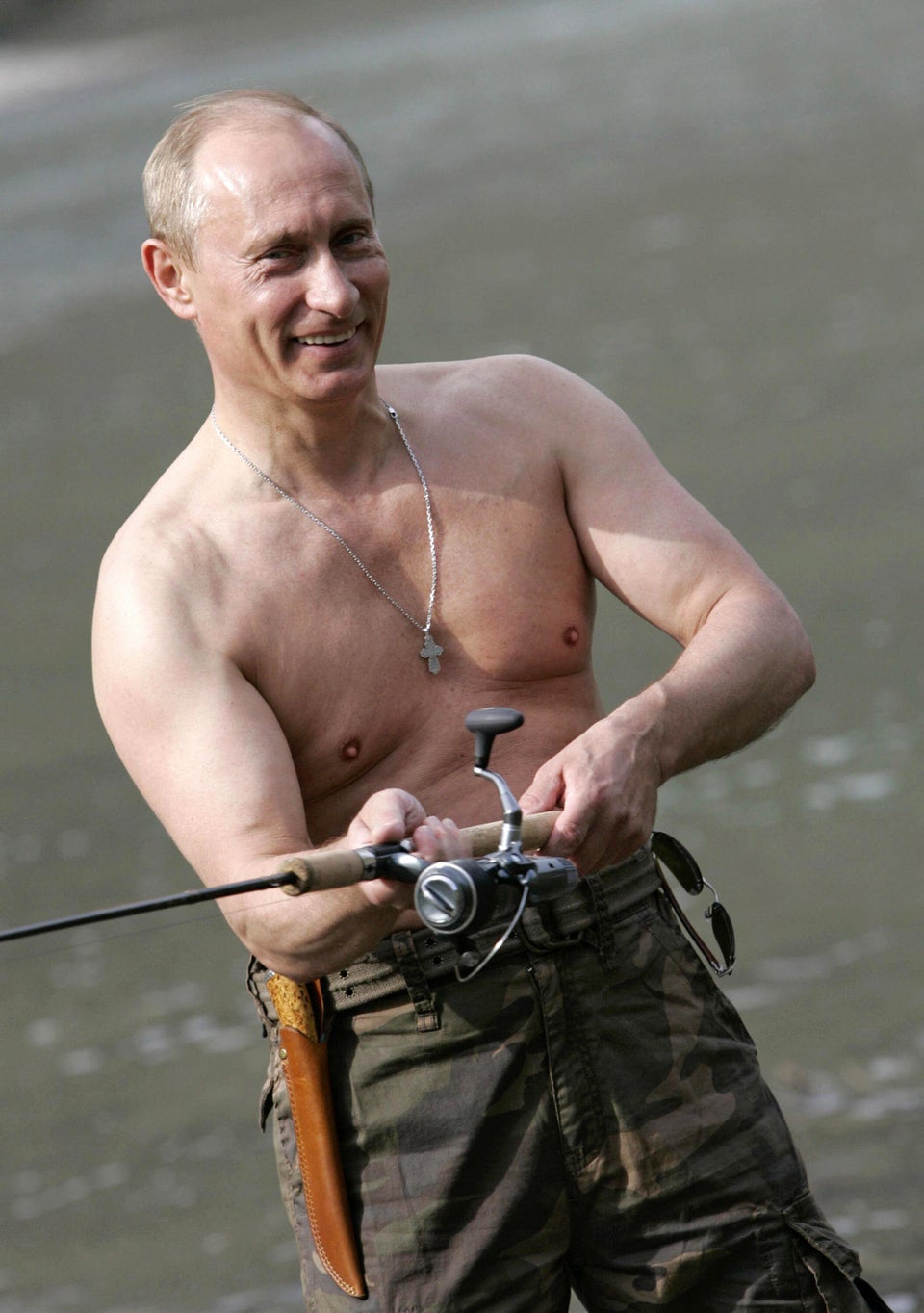 Is Vladimir Putin the ultimate man?
Popular in the Community