Don't worry, Russia. Everything's fine!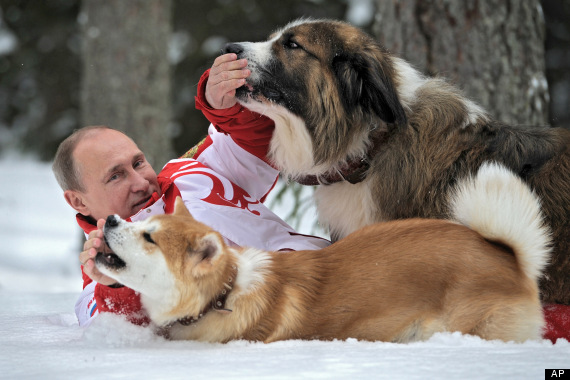 The latest in the Russian leader's series of unusual photo opportunities sees the strongman rolling in the snow with his dogs, in a manner that would not look out of place in a cutesy calendar.
In case you are interested, Putin's dogs are an Akito-Inu called Yume (front), and Buffy, a Bulgarian Shepherd.
Putin has a long history of staging bizarre photo opportunities, in which he has portrayed himself as a pilot, a shirtless outdoorsman, a whale hunter, a biker, a doctor and, possibly best of all, a glider pilot who assists lost geese in returning to their migratory path.
Check out the slideshow of Putin's greatest hits below.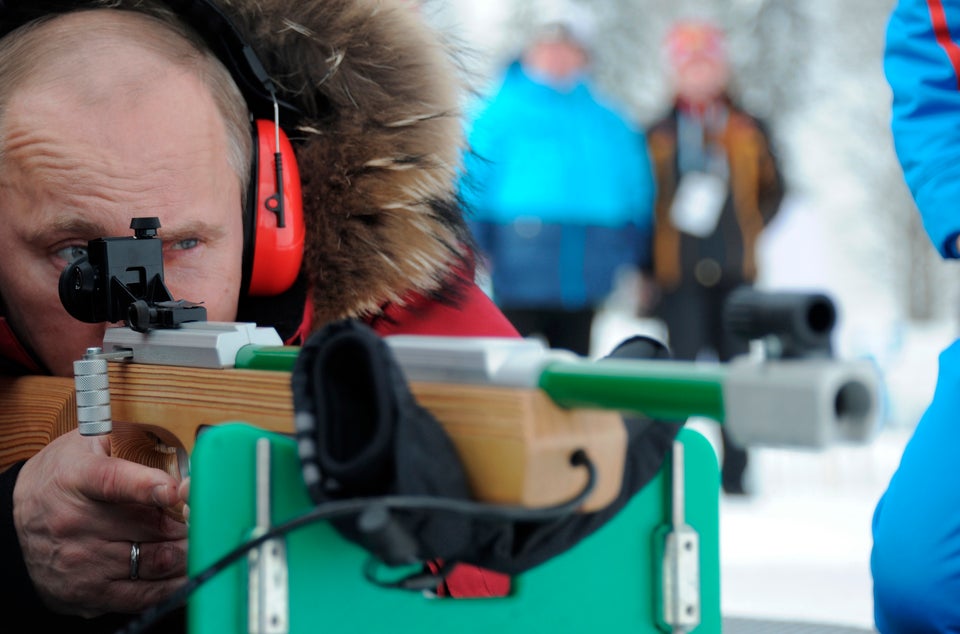 Putin's Most Commanding Characters