Russian President Vladimir Putin praised Republican presidential candidate Donald Trump on Thursday, but declined to weigh in on whether the real estate mogul would be a good president.
"He is a very flamboyant man, very talented, no doubt about that... He is an absolute leader of the presidential race, as we see it today. He says that he wants to move to another level of relations, to a deeper level of relations with Russia. How can we not welcome that? Of course we welcome it," Putin told reporters in Moscow, according to Reuters.
But the Russian president declined to weigh in on Trump's controversial language and proposals, such as banning all Muslims from entering the United States.
"It's not our affair to determine his worthiness. That's up to the United States voters," he said, according to ABC. "As for his internal political issues and his turns of speech which he uses to raise his popularity, I repeat, it's not our job to judge them."
Trump responded to Putin's praise at a rally in Columbus, Ohio, saying "it is always a great honor to be so nicely complimented by a man so highly respected within his own country and beyond," according to The Hill. "I have always felt that Russia and the United States should be able to work well with each other towards defeating terrorism and restoring world peace, not to mention trade and all of the other benefits derived from mutual respect."
This story has been updated to include Trump's response.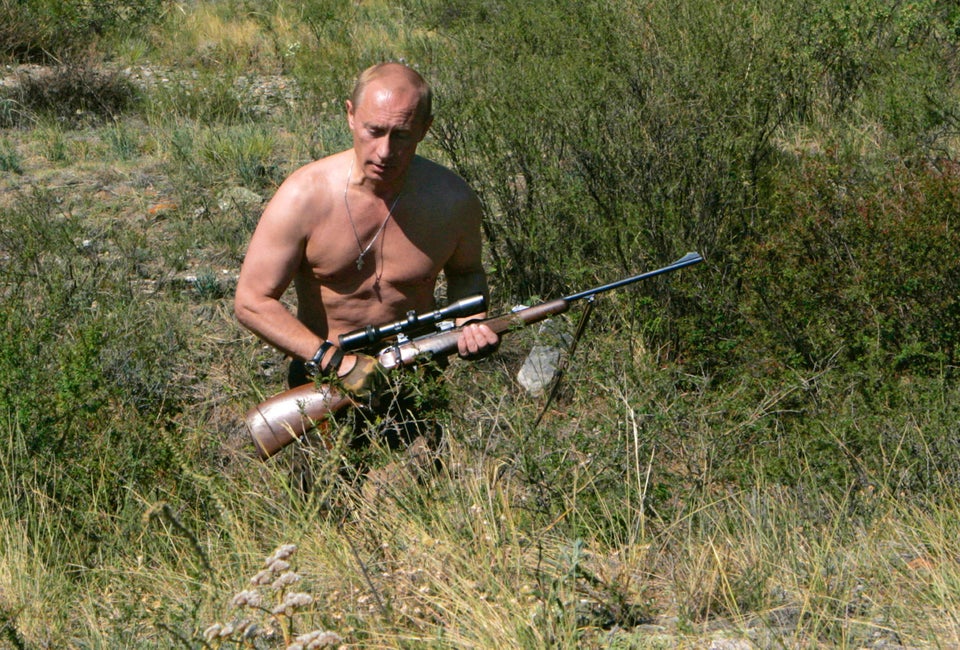 Putin Does Sports
Popular in the Community