During the tense interview, Putin appeared defensive and even suggested Jewish people were to blame for the United States' election breach.
When asked about his involvement in the election, Putin told Kelly: "Why have you decided the Russian authorities, myself included, gave anybody permission to do this?"
Putin responded to those accusations by telling Kelly he didn't care about the charges presented against his country.
"So what if they're Russians?" he said during the NBC interview. "There are 146 million Russians. ... I couldn't care less. ... They do not represent the interests of the Russian state."
Putin suggested those responsible for the meddling could be Ukrainian or Jewish people with Russian citizenship, or Americans who funded the interference.
"Maybe they're not even Russians," he told Kelly.
"Maybe they're Ukrainians, Tatars, Jews, just with Russian citizenship. Even that needs to be checked," he added. "Maybe they have dual citizenship. Or maybe a green card. Maybe it was the Americans who paid them for this work. How do you know? I don't know."
In a tweet on Saturday, Ronald Klain, who served as chief of staff for vice presidents Al Gore and Joe Biden, said Jewish supporters of President Donald Trump should be concerned.
"Every Jewish supporter of Donald Trump should be pressing the WH to see if the President agrees with his friend Putin on this statement," Klain wrote. "And every Jewish person resisting Trump just got another reason to fight even harder."
Support HuffPost
The Stakes Have Never Been Higher
Before You Go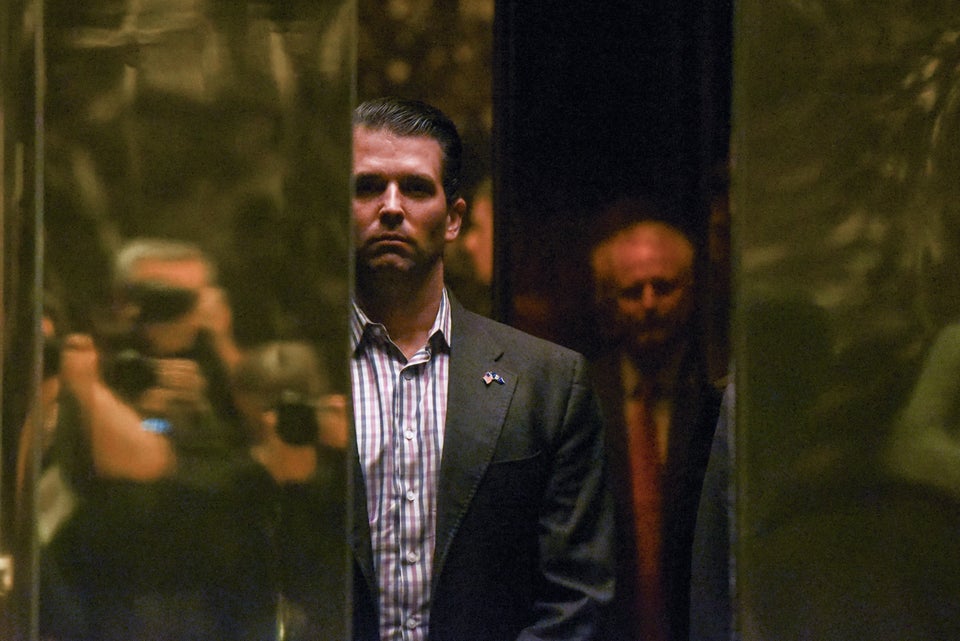 Who Attended Donald Trump Jr.'s Meeting With Russians?
Popular in the Community