Russian President Vladimir Putin has stood -- often bare-chested -- at the helm of Russian politics since 1999, rotating between the presidency and the prime minister's office.
But before his fast rise to power, Putin spent most of his life far out of the limelight.
With Putin at the center of several global crises, from Syria to Ukraine, The WorldPost takes a look back at the leader's surprising past.
1. Vladimir Putin grew up in a communal apartment shared by three families in St. Petersburg (then known as Leningrad), and he says he remembers hunting rats in the stairwell. The building on St. Petersburg's Baskov Lane where Putin spent his childhood is shown in this April 2002 photo. (AP Photo/Dmitry Lovetsky, File)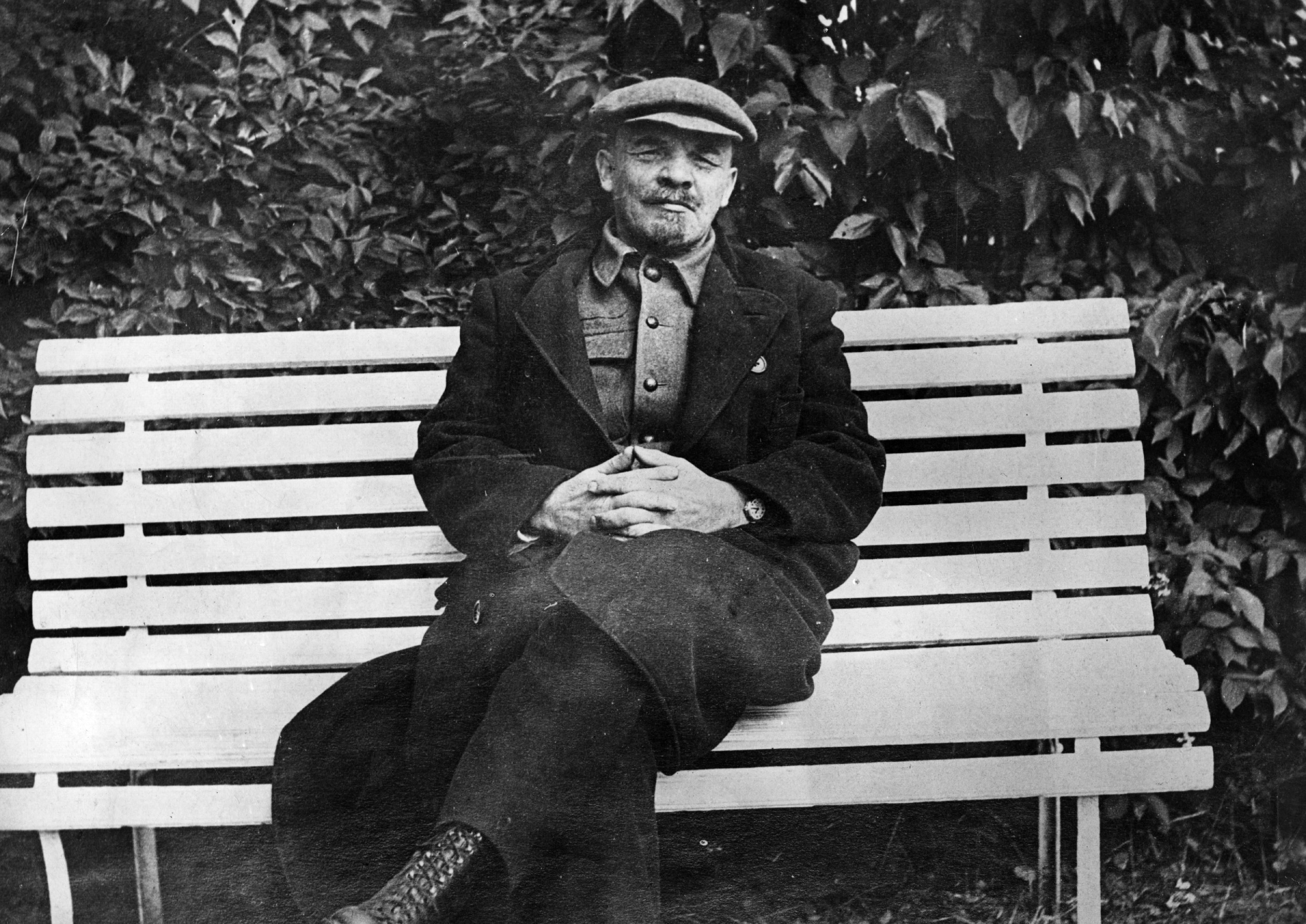 Vladimir Lenin (1870 - 1924) at home. (Hulton Archive/Getty Images) Russian Prime Minister Vladimir Putin at a judo training in St. Petersburg, Russia, Dec. 18, 2009. (AP Photo/RIA-Novosti, Alexei Druzhinin, Pool)
4. Putin loves spy novels, once remarking "what amazed me most of all was how one man's effort could achieve what whole armies could not."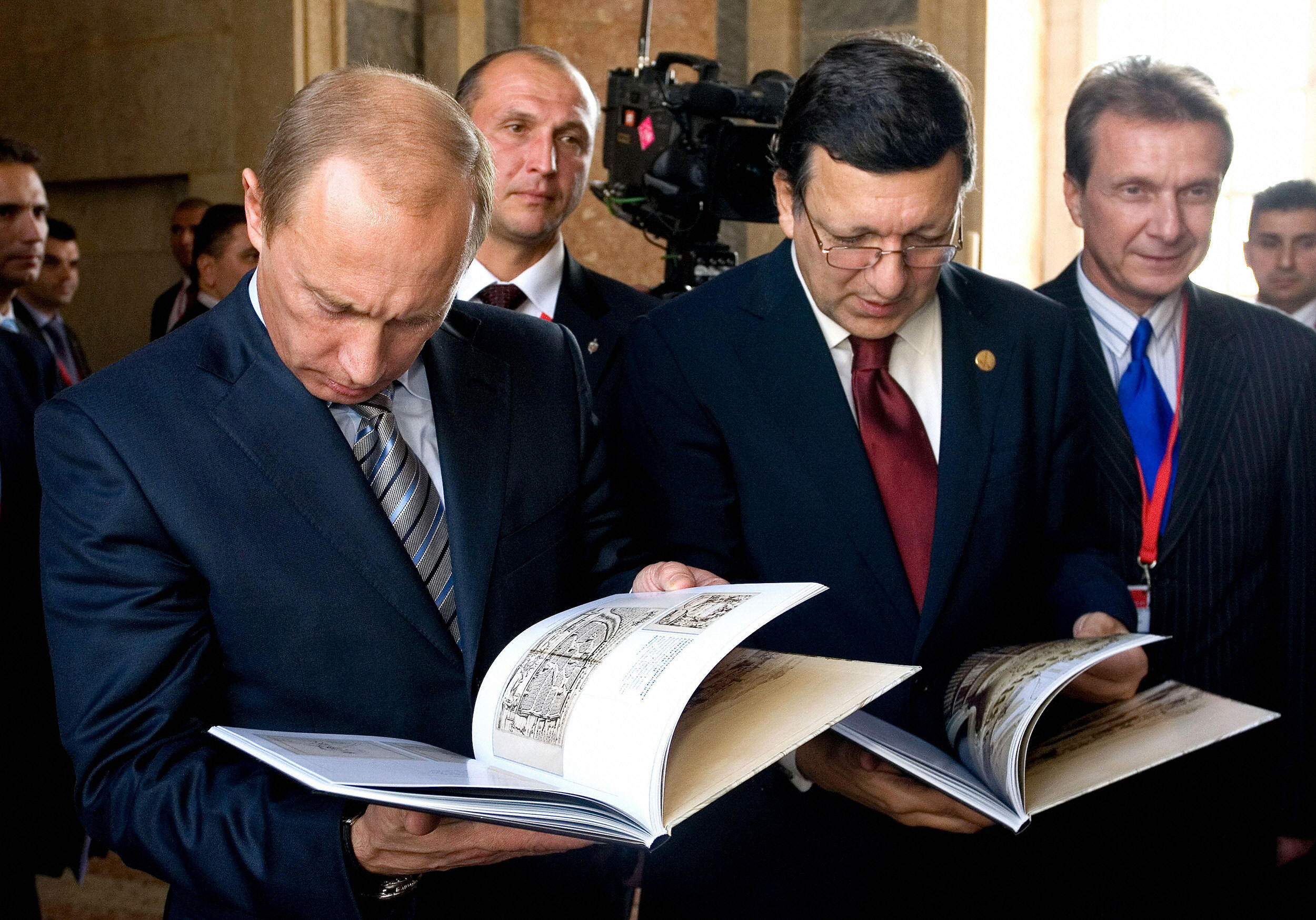 Vladimir Putin (L) and EU Commission President Jose Barroso read ancient books at an exhibition in Mafra monastery on the outskirts of Lisbon, 26 October 2007. (MIGUEL A. LOPES/AFP/Getty Images)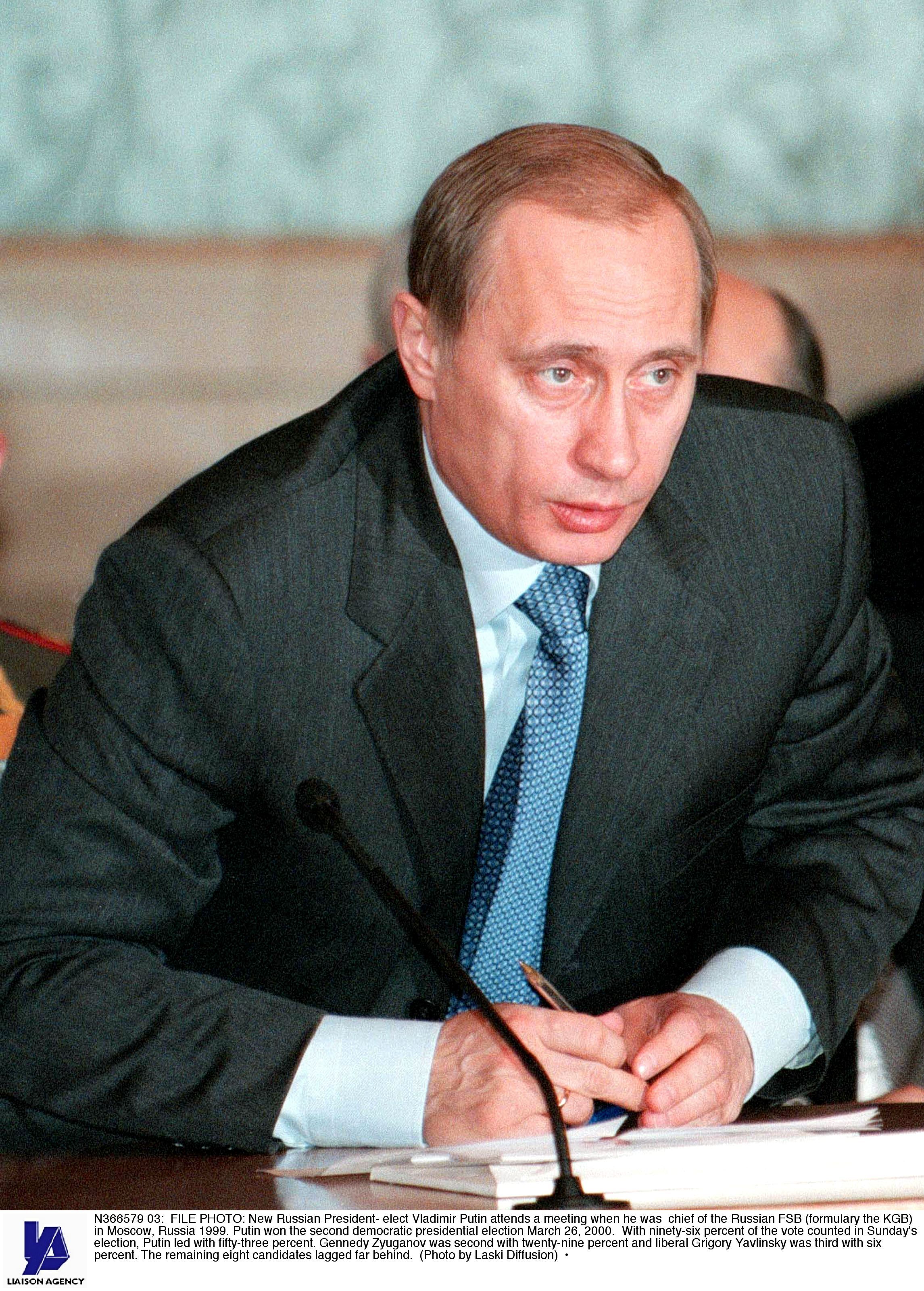 Vladimir Putin attends a meeting when he was chief of the Russian FSB (formulary the KGB) in Moscow, Russia 1999. (Photo by Laski Diffusion) Russian Prime Minister Vladimir Putin pets a rescue dog during his meeting with Russian rescue workers in the Novo-Ogaryovo residence outside Moscow, June 6, 2008. (AP Photo/Alexander Zemlianichenko, Pool) Vladimir Putin welcomes German Chancellor Angela Merkel for talks in St. Petersburg, Russia, June 21, 2013. (AP Photo/Anatoly Maltsev, pool)
8. Putin and his wife announced their divorce in 2013 during the interval of a ballet.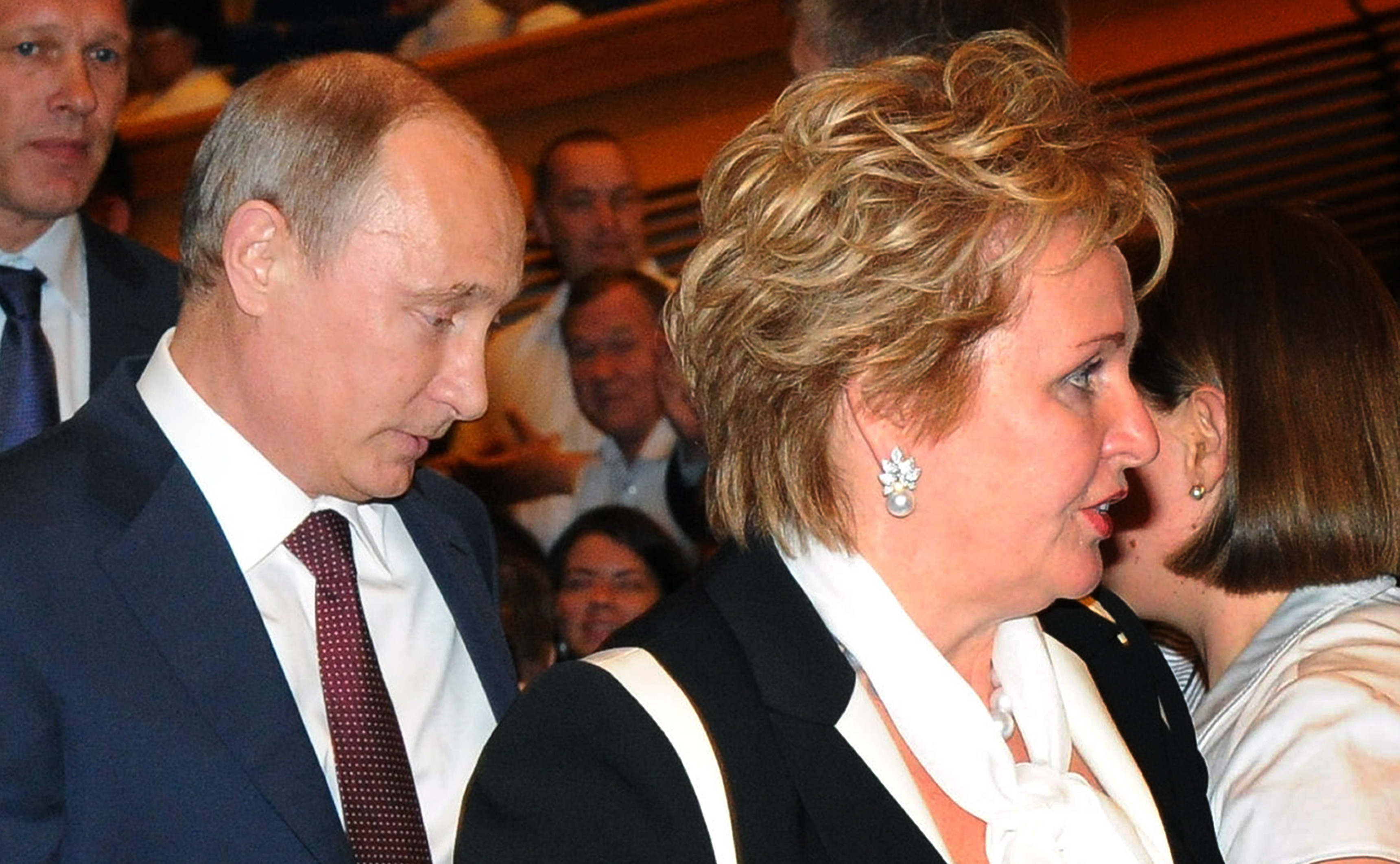 Vladimir Putin and his wife Lyudmila walk before watching the ballet at the State Kremlin Palace in Moscow, June 6, 2013. (MIKHAIL KLIMENTYEV/AFP/Getty Images)
9. Putin has two daughters but their lives are kept a total secret. They attended college under assumed names and their professions and countries of residence are not known.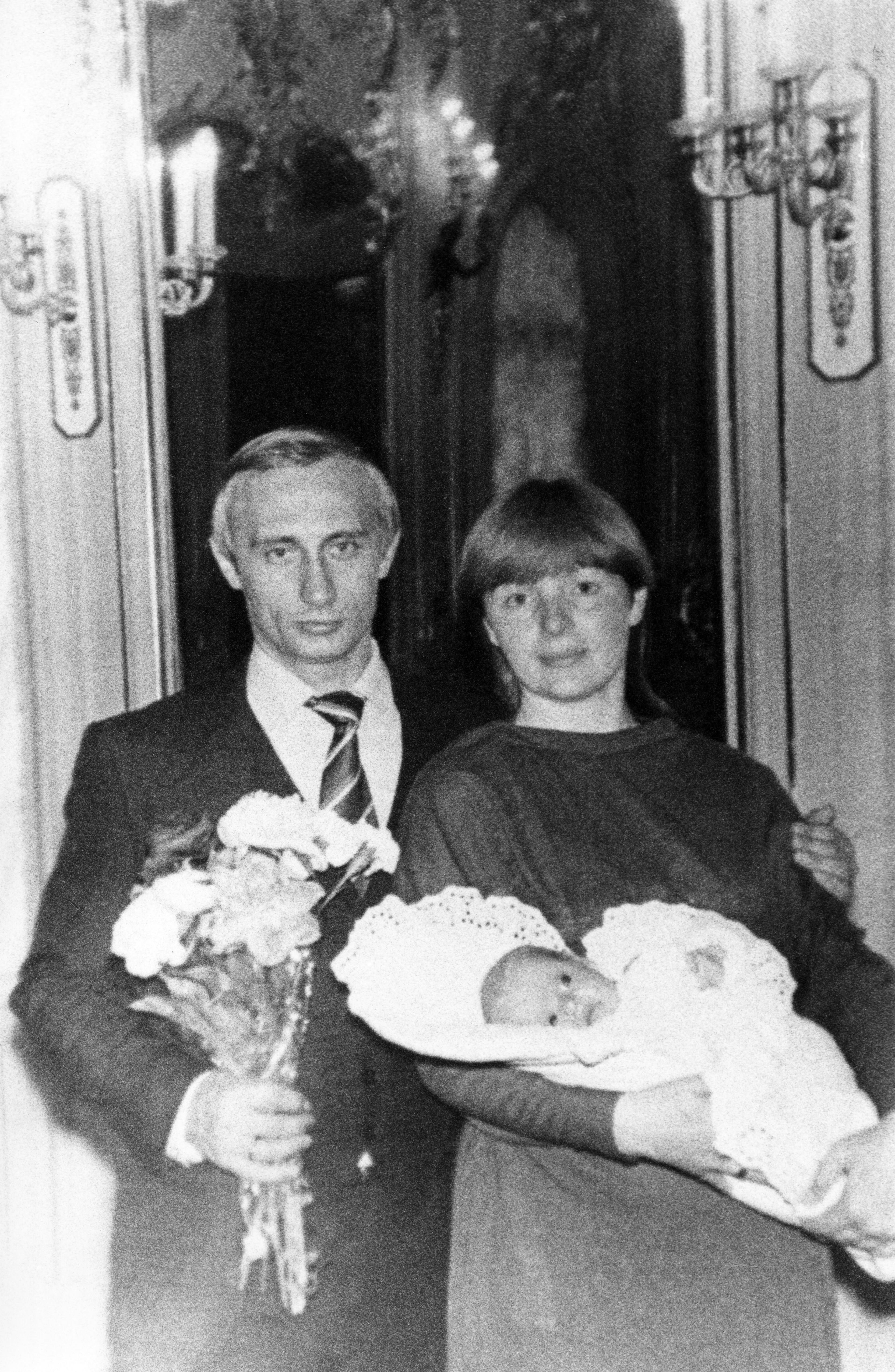 Vladimir Putin with his wife and daughter Katya, spring 1985, from the Putin family album. (Sovfoto/UIG via Getty Images) Vladimir Putin crosses himself as he attends the Orthodox Christmas service at the Holy Face of Christ the Savior Church in Sochi, Jan. 6, 2014. (AP Photo/Maxim Shemetov, pool)
CORRECTION: A caption in this story described Jose Barroso as the former President of the EU Commission. Barosso is currently EU Commission President.
Related
Before You Go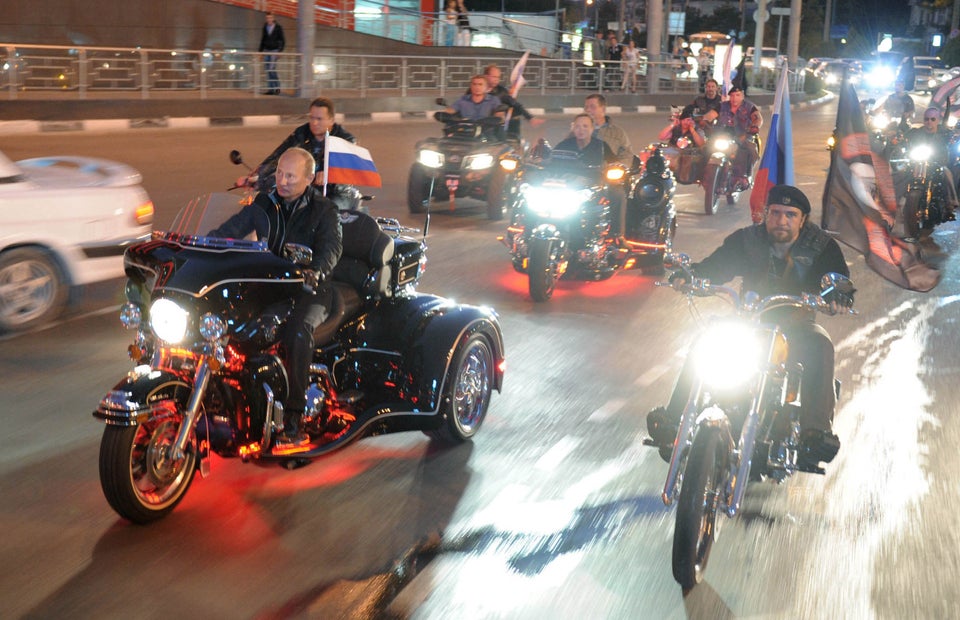 Putin And The Night Wolves
Popular in the Community