Should the first time be for love? But of course, says a new video released by supporters of Vladimir Putin.
A suggestive ad rallying support for Putin's presidential campaign shows a young woman seeking a fortune-teller's advice. "Let's find out, cutie, who is intended to you by destiny," the mystic says. The girl replies, "You know. I wish it to be for love -- It is my first time."
All indications suggest that the woman is nervous about losing her virginity, but the ad's horrifying twist is revealed when the fortune-teller flips a card with a portrait of the Russian Prime Minister.
AFP reports that the clip is part of series made by advertising agency Aldus ADV. The agency said it conceptualized the clips "with the aim of attracting a young audience to take part" in Russia's upcoming elections. AFP adds that the company did not say who ordered the clips.
Russia is electing a successor for president Dmitry Medvedev on March 4. Putin is seeking his third presidential term, after having served as the country's prime minister for the past 4 years. Yet the Russian leader has come under increasing criticism in recent months, as the opposition has accused him of rigging last year's parliamentary elections.
According to the BBC, bloggers quickly mocked the new ad campaign. "Putin. Only for love the first time?" the BBC quoted @step_42. "Obviously the third time is by force."
Putin's campaigns are known for moves that play off of the leader's masculinity. In November 2011, the Russian prime minister was photographed scuba diving. In 2010, he went whale-hunting and fishing.
Watch the controversial ad in the video above. Below, see Putin at his manliest.
Before You Go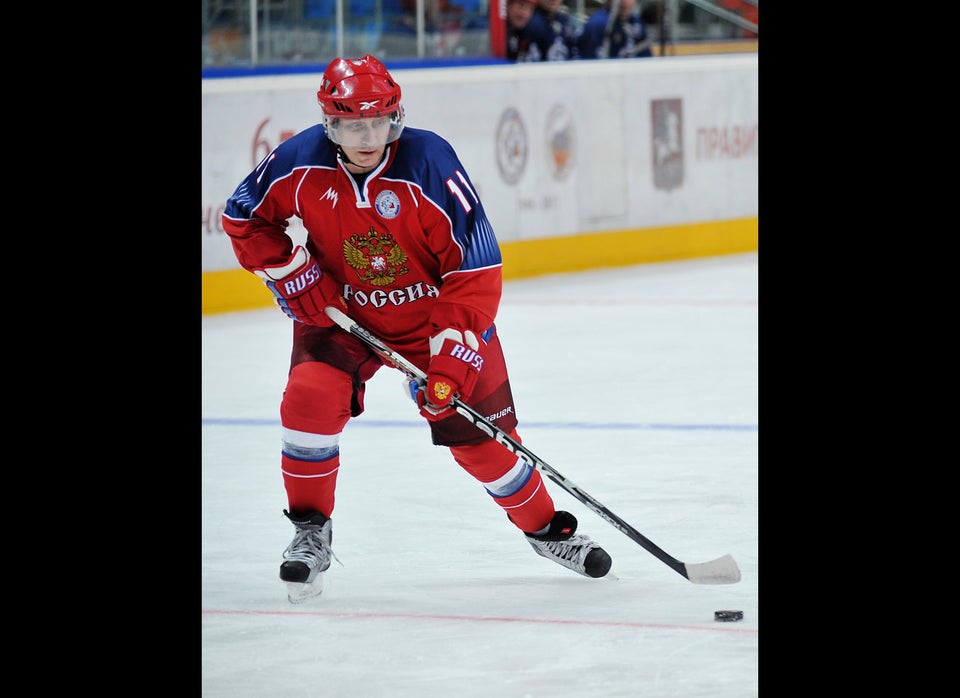 Putin's Most Commanding Characters
Popular in the Community