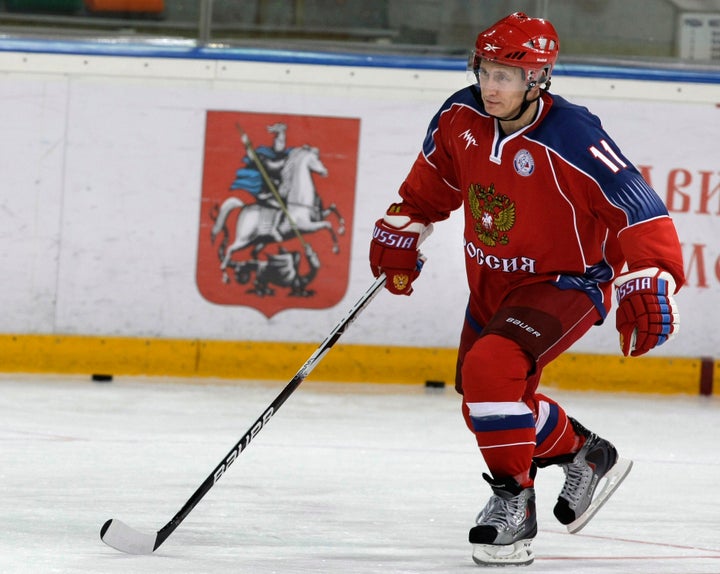 Russian Prime Minister Vladimir Putin has regularly sought to portray himself as his nation's man of action, manning fighter jets, going barechested on horseback and trekking across Siberia.
Despite previously renouncing the sport, the 58-year-old premier is now showing off a prowess for ice hockey, taking part in a 40-minute training session with two teenage teams over the weekend. Though he may be busy mulling another run for his nation's presidency in 2012, Putin proved once again that he hasn't lost his vigor.
"I thought this sport was not for me, but now I like it a lot," Putin is quoted by the Telegraph as saying. "It is very dynamic, though a very energy-consuming sport, and from my point of view, it is less traumatic than football."
Watch video of Putin on the ice, courtesy of the Associated Press, here:
Popular in the Community