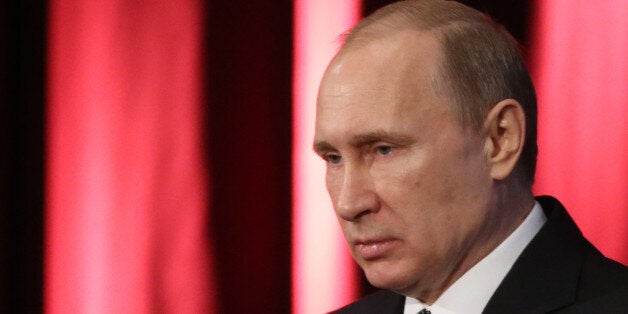 Putin's absence has stretched from a brief hiatus to an eternity in Kremlin-time. He was last seen meeting Italian Prime Minister Matteo Renzi on March 5. On March 11, Putin canceled a visit to Kazakhstan in a move that would turn out to be a catalyst for the current manhunt. What could have been an innocuous scheduling change drew attention after an anonymous source from the Kazakh government told Reuters it was due to illness. Observers raised more red flags after Putin skipped an annual meeting with the Federal Security Service the next day.
These missed meetings sparked the online rumor mill, and soon the hashtags #ПутинУмер (Putin is dead) and #WhereIsPutin were trending on Twitter, reports Reuters. Further ridicule of Putin quickly echoed across the Internet -- and in Ukraine, children even produced a cartoon showing aliens abducting the Russian leader.
While the president's spokesman, Dmitry Peskov, has done his best to quell the rumors, the persistent lack of Putin in the flesh continues to fuel questions. Is the president sick? Dead? Overseeing the birth of his love child?
Peskov has flatly denied each of these allegations, and insisted on Thursday that the president is so healthy that his grasp would "break your hand."
State TV has also done its bid to support the party line, on Friday releasing a video filmed at an indeterminate time depicting Putin meeting with the head of Russia's Supreme Court, reports The Washington Post.
Nevertheless, the rumors have only intensified over the course of the weekend. Israel's former ambassador to Russia has even gone as far as to suggest there may be a coup underway led by "branches or factions in the army" and "wealthy businessmen," he told Haaretz.
One report gaining attention comes from independent Russian news outlet Dozhd, which claims Putin is at his lake house in the province of Novograd. Peskov refused to comment on the charge, according to Reuters on Sunday.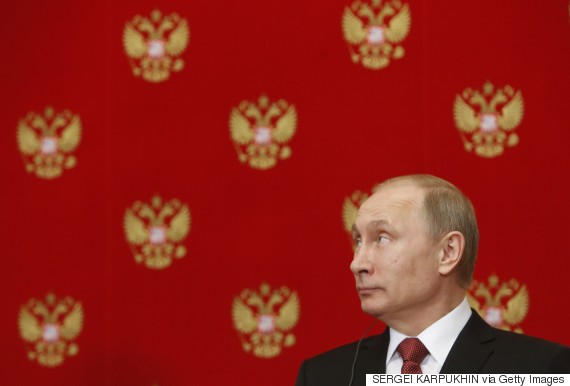 Russian President Vladimir Putin attends a joint press conference with Italian Prime Minister Matteo Renzi on March 5, 2015. (Photo credit SERGEI KARPUKHIN/AFP/Getty Images)
Putin's alleged disappearance comes at a highly tense time in Russia, just weeks after the killing of noted opposition figure Boris Nemtsov raised alarm bells about the political landscape in the country. Its significance also has a lot to do with the image of Putin himself, and why simply admitting the president may be ill is seemingly out of the question.
"Putin's carefully cultivated image rests on never showing weakness, which is crucial in hypercompetitive Russia," writes Julia Ioffe in an analysis for The Washington Post. "If one shows some weakness, then one is all weakness -- and therefore prey."
On Monday, Putin is set to meet with the leader of Kyrgyzstan, and what would have once been a footnote in the president's schedule now takes center stage as the world watches to see whether the mysterious absence will end.
Related
Before You Go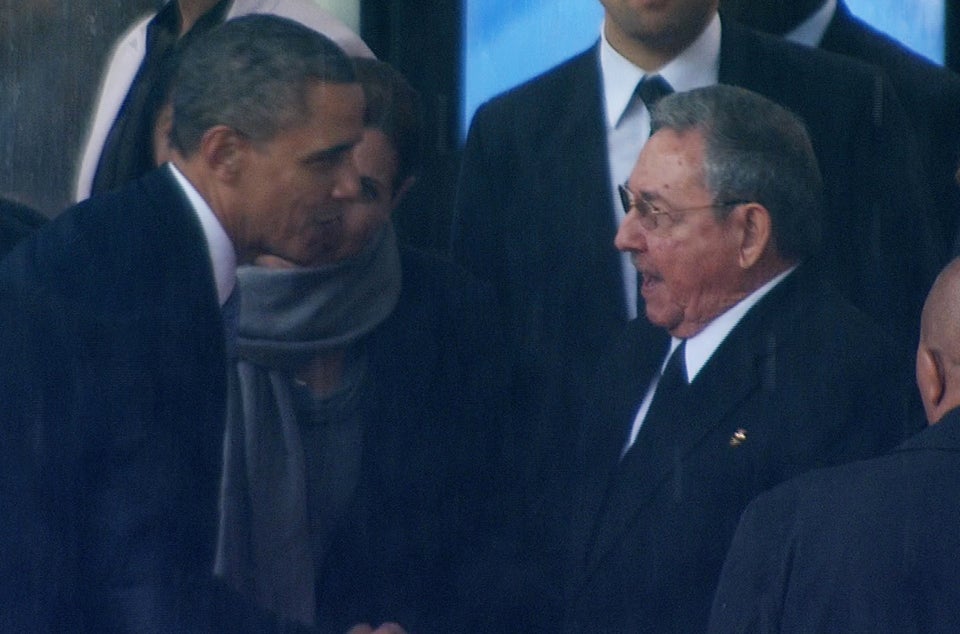 Obama's Handshakes Around The World
Popular in the Community