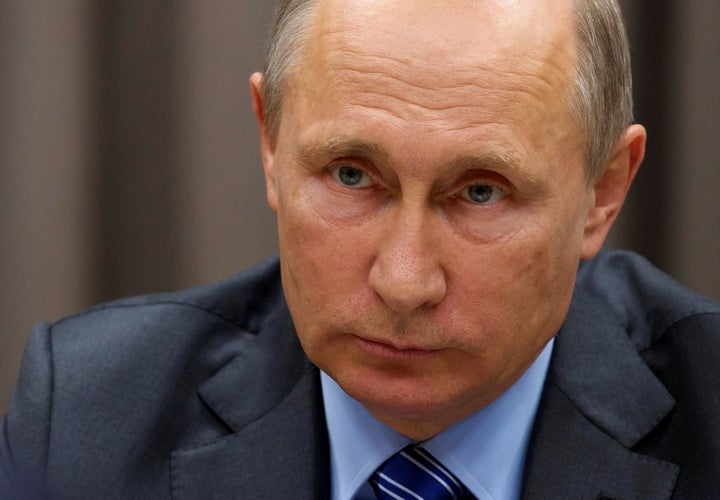 Thirty-seven percent of Republicans polled hold a very or somewhat favorable opinion of Putin, while 47 percent hold a very or somewhat unfavorable opinion of him.
Though still negative overall, that -10 percentage point net approval rating represents a drastic increase from 2014, when Putin's net favorable rating stood at -66 points among Republicans, according to YouGov Elections Editor Will Jordan.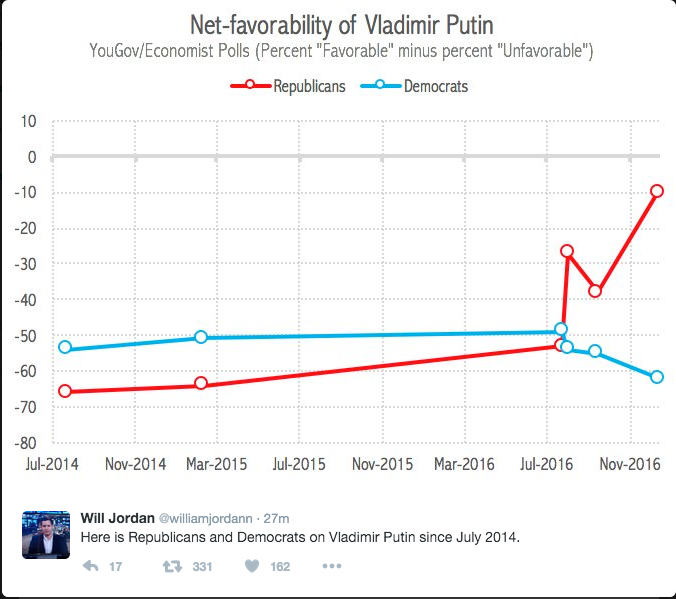 Democrats' attitudes toward Putin, on the other hand, have grown even more negative since 2014. His net favorable rating among Democrats sits at -62 points in the new YouGov/Economist poll, down from -54 points in 2014.
Overall, 21 percent of Americans polled report a favorable opinion of the Russian president, while 56 percent hold an unfavorable opinion.
Much like President-elect Donald Trump and Vice President-elect Mike Pence, 9 in 10 Republicans describe Putin as a strong leader. Nonetheless, about 7 in 10 say they're confident in Trump's ability to "handle Russia." By contrast, only 28 percent of Republicans say they have confidence in the CIA.
Despite this, 58 percent of Americans overall believe Russia is unfriendly or an enemy to the U.S. That number drops slightly to 52 percent among Republicans and 56 percent among declared Trump voters.
Among Americans who believe the Russian government is responsible for hacking into the DNC, 68 percent believe the motive was to help elect Trump, according to the YouGov/Economist poll. Another 25 percent believe the purpose was to undermine confidence in the U.S. electoral system.
Before You Go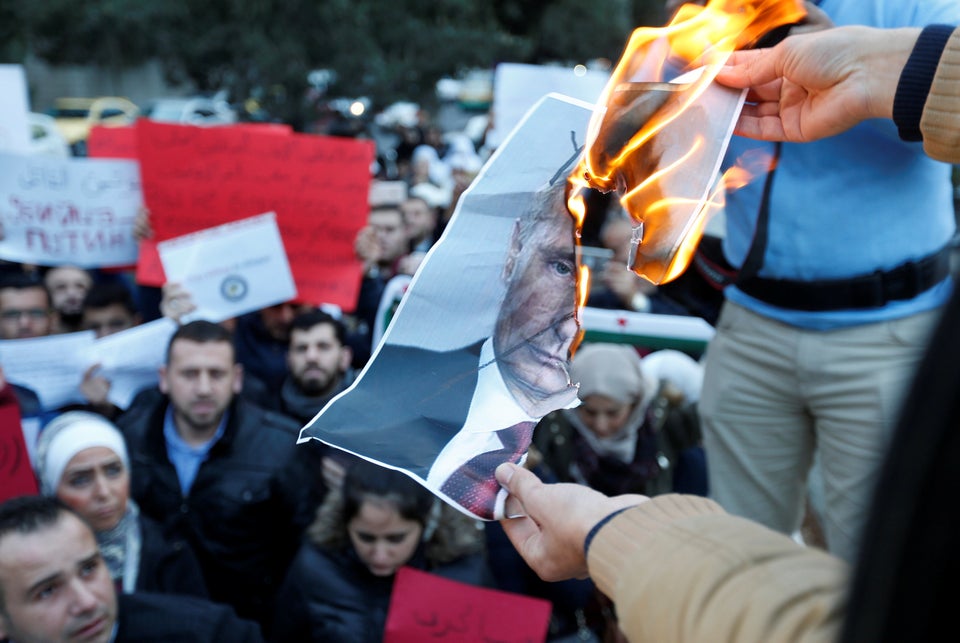 People Around The World Protest Russia's Role In Aleppo Killings
Popular in the Community