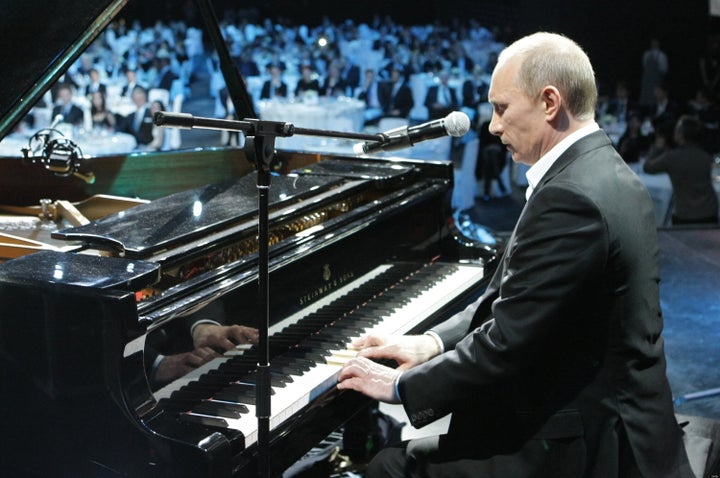 He may already be renowned as a valiant equestrian and skillful pilot, but as he took to the stage at a St. Petersburg charity event, Russian Prime Minister Vladimir Putin revealed yet another talent -- this time, for music.
As CBS reports, Putin took a break from the political stage Friday, tickling the ivories on a piano for a Soviet-era patriotic song, "From Where the Motherland Begins," before warbling a heartfelt, if modest, rendition of the pop standard "Blueberry Hill" to a celebrity-packed audience.
Sharon Stone, Kurt Russell and Goldie Hawn were among the elite Hollywood stars who witnessed the "Kremlin Crooner" in his musical debut at a concert for children suffering from eye diseases and cancer. Also spotted: French actor Vincent Cassel, currently earning raves for his turn as a sleazy ballet instructor in the Natalie Portman thriller "Black Swan."
According to the Daily Mail, Putin learned the lyrics to Blueberry Hill as part of his English language studies.
Watch video of Putin singing and playing piano here:
Popular in the Community