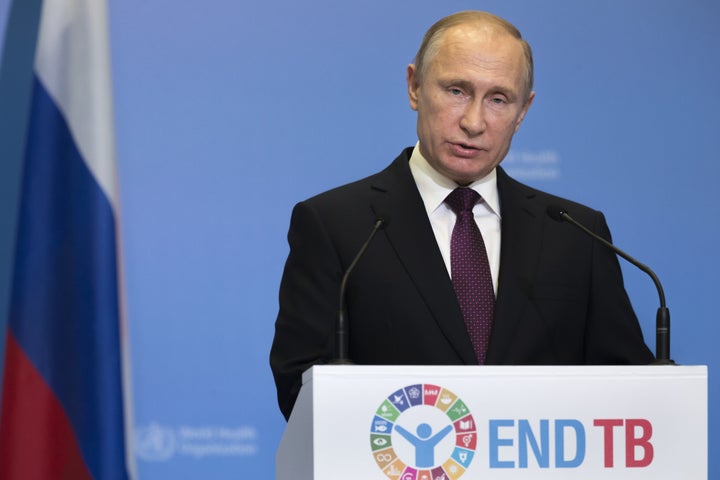 Russian President Vladimir Putin spoke publicly about the need to rally resources and attention in the fight against tuberculosis, the world's top infectious killer, in a move public health officials consider a signal that Russia is taking a larger role in the global health sphere.
The Russian leader, who is not known for his public health record in this arena ― Russia previously had pulled out of the Global Fund to Fight AIDS, Tuberculosis and Malaria, and the country is currently suffering a massive HIV outbreak ― compared the fight against tuberculosis to the battles against cardiovascular and cancer deaths. All are among the top five causes of death worldwide.
"It is quite apparent that it doesn't make much difference politically calling it a global health emergency because the people making decisions for the last 24 years clearly haven't been treating it as an emergency," said Matt Oliver, head of the Secretariat for the Global TB Caucus, a worldwide group of parliamentarians. "If your house was on fire for 24 years, you wouldn't wait that long to put it out. Global leaders are not recognizing it for the threat that it is."
Which is what makes the appearance of Putin all the more meaningful.
"One of the most visible public figures making the time to appear and talk is a level of political clout we haven't seen before," Oliver stressed.
"To feature TB previously was like pulling teeth."
Dr. Eric Goosby, the U.N. special envoy on tuberculosis, sees this move by Russia, to hold the conference and have Putin open it, as a pivot in its influence in the global health sphere.
"I think it's connected to a long-term growing realization on the part of Russia that they need to play a donor role on the planet, that their next kind of maturation moment is becoming a country that helps in the region and helps other countries that need help in a benevolent, humanitarian way," Goosby told HuffPost three weeks ago.
"It's about Russia being prominent and playing that role in the world, and that's part of President Putin's narrative to his people," Goosby said.
Russia's movement into the playing field comes amid a lack of complete clarity in the U.S. role going forward in fighting TB ― and thus a potential leadership vacuum. While the U.S. is the world's largest donor by far in the fight against TB, President Donald Trump has previously threatened to cut funding for international aid. However, the Senate has proposed a $20 million increase in USAID's TB funding, and USAID administrator Mark Green reiterated his support for the fight against TB last month.
Meanwhile, Putin isn't alone in wading into the fight ― India's Prime Minister Narenda Modi recently tripled the budget to fight TB in his country, which has the most cases worldwide.
When asked why TB might be gaining more popularity among political leaders now, Oliver suggested it could be the preventable and treatable nature tuberculosis.
"My guess is we are facing a rising tide of noncommunicable diseases," Oliver said. "And if you're looking around for something to have an impact in the health sphere, TB is the most tractable of the intractable problems."
Dr. Lucica Ditiu, executive director of the international Stop TB Partnership, pointed to the need for political points ― and the Russian presidential elections are in March.
"Even a village mayor wants to show to their own people something that they can finalize and look amazing and their mandate is usually two to three years," she said, saying the TB community would do well to remember that. "If we want to keep the same spirit and energy, we need to show something in the next two, three years."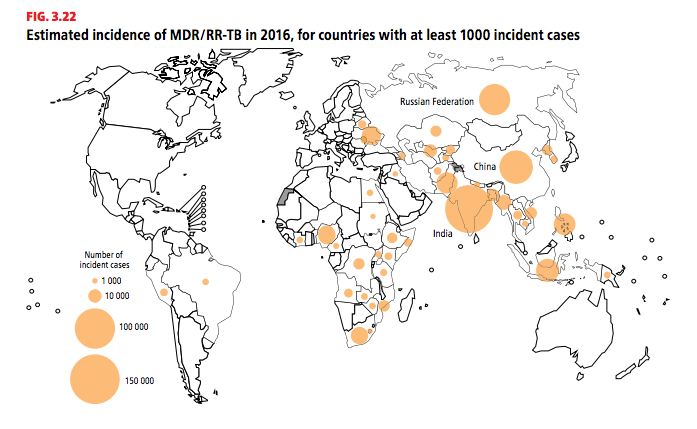 Ditiu also emphasized the importance of having such high-level involvement, calling it the "beginning of a change" in which TB will stay in the minds of world leaders.
Previously, she said, "to feature TB was like pulling teeth."
For Dr. Mario Raviglione, director of the WHO Global TB Programme, Russia's involvement and commitment are game-changers globally, and he called the moment "historic." He also highlighted the unprecedented gathering of 75 health ministers, who committed to a declaration to up their countries' fights against TB.
The involvement of Russia, a superpower, helps propel the global health community closer to ending TB, Raviglione told HuffPost.
"The fact that you have a visible event like this with the head of state and everything else, it's quite important for the movement itself, as it elevates the political discussion to a level it hasn't been before," he said.
"We should maintain this momentum at all costs. We have to be thinking we will be judged by the next generations about what has been done."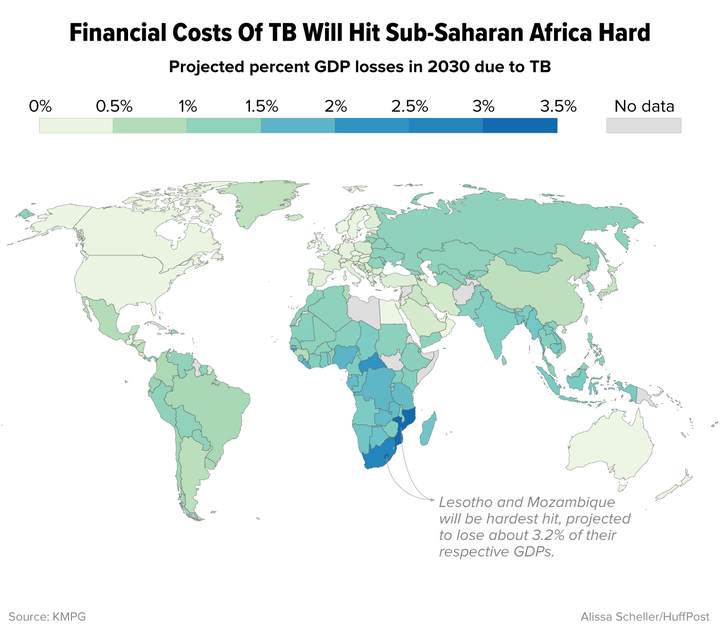 While ending tuberculosis by 2030 is one of the health targets of the U.N. Sustainable Health Goals, experts warn the world is far off track. A recent KPMG report, which used the WHO's data and mortality numbers, estimated the globe would miss that target by nearly 100 years.
But as Goosby often stresses, this is a disease the world knows how to treat and cure ― it's just a matter of scalability, he told HuffPost.
New treatments and technology are also raising the hopes of the TB community, despite an estimated $1.3 billion gap in research and development funding.
The TB community is gearing up for the first U.N. high-level meeting on tuberculosis ― a monumental global commitment to tackling the disease ― and considers this ministerial conference a stepping stone to greater political commitment. Only four other such meetings have been held: one for HIV/AIDS in 2001, one for noncommunicable diseases in 2011, one for Ebola in 2014 and one for antimicrobial resistance in 2015.
Ditiu hopes this is only the beginning of growing interest and global accountability in the fight against TB.
"For the U.N. high-level meeting, we hope to have 40 Putins," she said.
CORRECTION: The original text in this article stated there was an estimated $1.3 million gap in research and development funding for TB. It is a $1.3 billion gap.
Popular in the Community