That's the "helpful" suggestion the Russian president made Thursday at a foreign affairs conference in Sochi, according to the state-run Tass news agency.
"Mr. Trump was elected by the American people. And at least for this reason it is necessary to show respect for him, even if you do not agree with some of his positions," Putin said, before adding this dig: "Inside the country, disrespect is shown for him. This is a regrettable negative component of the U.S. political system."
Putin then demurred about whether he could offer tips to Trump.
"I believe that the president of the United States does not need any advice because one has to possess certain talent and go through this trial to be elected, even without having the experience of such big administrative work. He [Trump] has done this," Putin said. "He won honestly."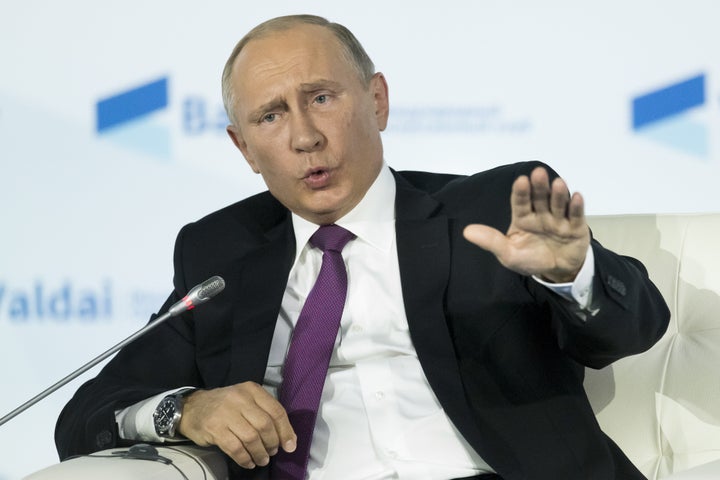 Putin denied that Russia interfered with the election and blamed the charges on "an unprecedented anti-Russian campaign."
Putin also defended Trump's unpredictable style of governing, blaming it partially on his adversaries.
"His unpredictability is not only based on his nature, another reason for it is the great domestic resistance, as they actually prevent him from implementing any of his electoral initiatives," Tass reported. "So it is not right to say that unpredictability is in his nature ― it depends on the U.S. political system."
Putin stressed that Russia will work with whoever is in office but refused to consider whether cooperation would have been easier if Clinton had become president.
"We don't know what it would have been like," he said.
Before You Go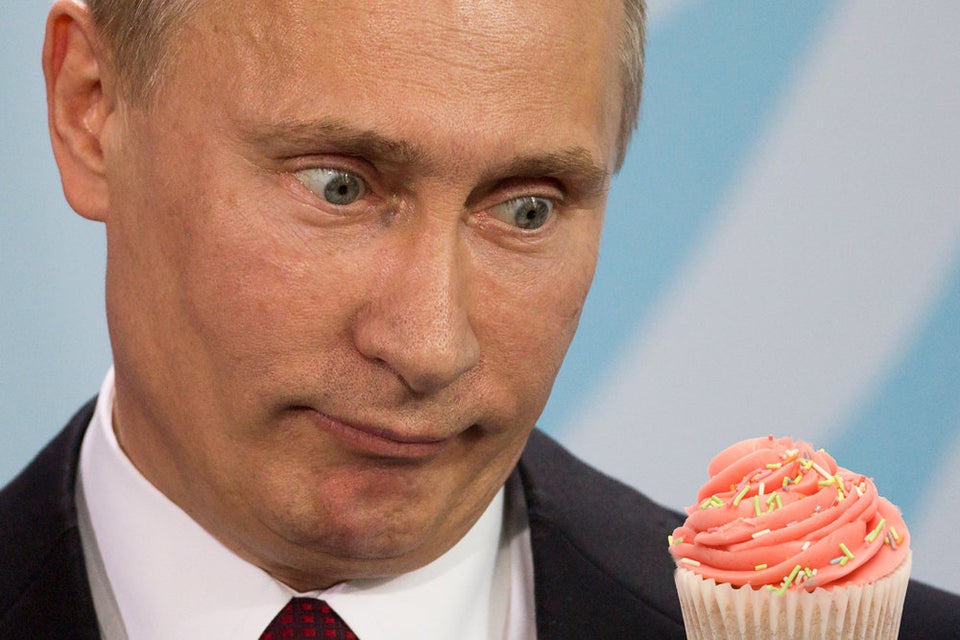 Birthday Cupcakes For Vladimir Putin, From HuffPost
Popular in the Community