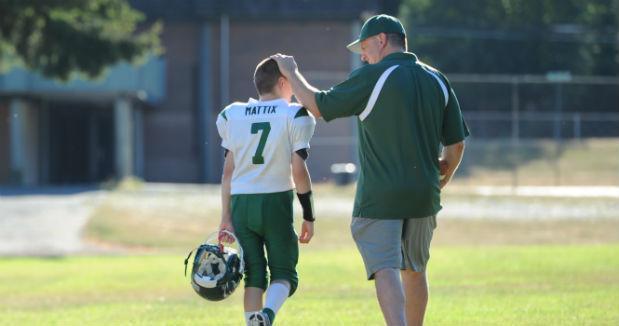 In this week's vlog segment, I share with you my insights into what you as a sport parent can do for yourself to make your children's athletic experiences as positive as possible for both them and you. As you well know, what you think, feel, and do as an active participant in your children's athletic lives, you can influence how much they enjoy their sports and how well they perform.
Your young athletes are always watching you to see how you feel about their sports lives. How much do you care about their athletic involvement? Are you having fun? These are questions your children are constantly asking themselves to help them judge how they feel about their own sports experiences.
Here are four things you can do for yourself as a sport parent:
Do get vicarious pleasure from your children's sports experience. One of the great joys of being a sport parent is sharing in their athletic lives including both the thrills of victory and the agonies of defeat. But, you shouldn't live through your children's sports participation.
Do enjoy yourself at competitions. Let's be realistic, for most youth sports traveling to and attending games, meets, races, or tournaments isn't always fun. There's a lot of driving, sitting around, and waiting. So, you should look for ways to make these experiences enjoyable for you, for example, make friends with other parents, volunteer to help, and bring some activities along that you can do during down times.
Be positive and calm at competitions. Your emotions and behavior matter. When you're always smiling and relaxed, you send a powerful message to your young athletes that you enjoy watching them compete and, at a deeper level, that how they feel and perform is what matters most.
Have a life of your own outside of your children's athletic lives. You want to have a life that provides you with meaning, satisfaction, and joy, so that you place those burdens on your children's shoulders.
Your goal is to present yourself as an absolutely positive and supportive parent for your young athletes that frees them to perform in their sport with confidence, commitment, and courage.
Want to be the best sport parent you can be? Take a look at my Prime Sport Parenting 505: Raising Successful and Happy Young Athletes online course.
Calling all HuffPost superfans!
Sign up for membership to become a founding member and help shape HuffPost's next chapter
This post was published on the now-closed HuffPost Contributor platform. Contributors control their own work and posted freely to our site. If you need to flag this entry as abusive,
send us an email
.