Sunday night, HuffPost Celebrity was on hand at the MTV VMA red carpet to chat with the litany of stars flooding into an amped-up Barclays Center in Brooklyn. Below, we asked Shailene Woodley, Sarah Hyland, Iggy Azalea and more how they get lucky and which band they'd like to see reunite, 'N Sync-style.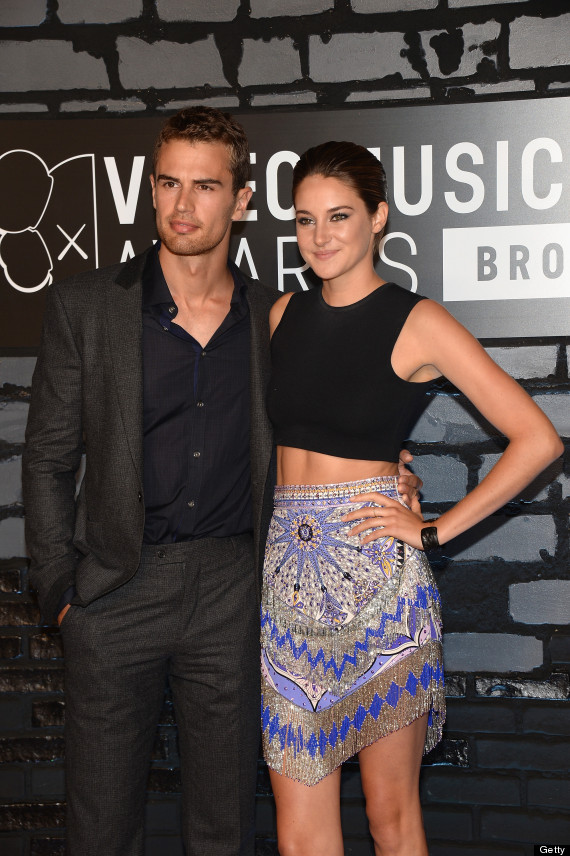 Who: Theo James and Shailene Woodley
You play the perfect teenager in "Spectacular Now" and "The Descendants." What is it about you that makes people relate?
Theo: That's a good question.
Shailene: As my characters, I feel like I've played very broken characters that are very different. Maybe growing up with two psychologist parents allowed me to tap into some of those hidden feelings.
How's the haircut going?
Shailene: I cut it for a film, but started a campaign to get other people to do it. My mom cut her hair too.
'N Sync is performing tonight. Is there a band you desperately want to see reunite?
Theo: Dead or alive? Jackson 5.
Shailene: Michael Jackson. And I also just saw this amazing concert [with] Xavier Rudd; he was incredible.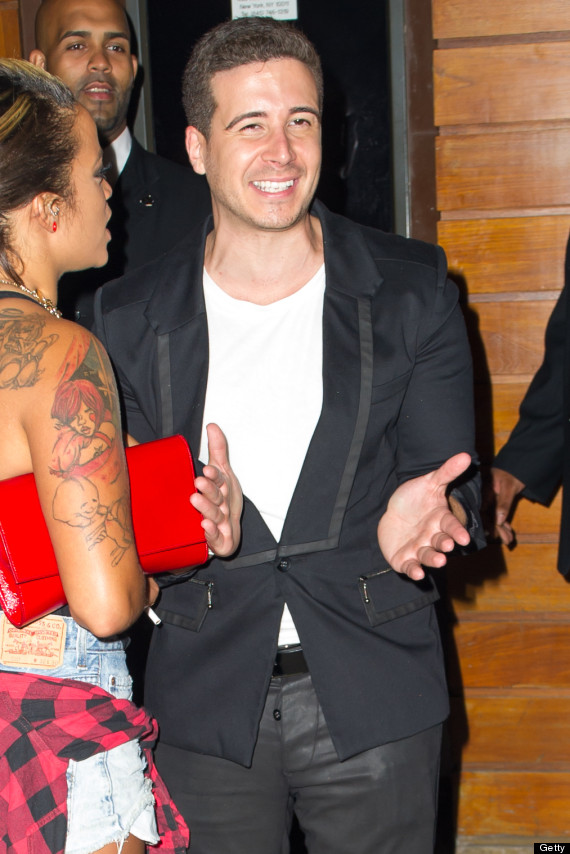 Who: Vinny Guadagnino
Last time we heard, you were applying to law school. Is it still on the books?
Obviously if I don't have to go to law school, I'm going to try to avoid it at all costs. Right now I take classes at Upright Citizens Brigade, so it's pretty cool.
Do you want to do improv work?
Improv, comedy, and also any kind of job that starts you out right. Lots of people go to "SNL" from that, they go to sitcoms.
Which band do you really want to see reunite?
I'm really feeling the 'N Sync one. A little guiltiness: I grew up a huge Spice Girls fan, and if they did a reunion I'd have a heart attack. I mean, at the VMAs, and I want to be here at it.
How do you get lucky?
I take three shots of Patron and hope for the best.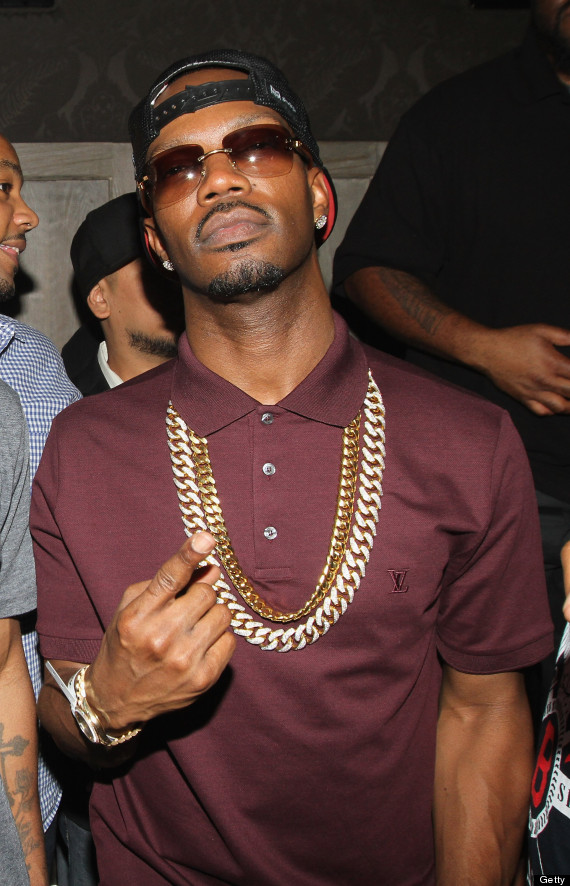 Who: Juicy J
What do your grillz say?
Stay trippy.
Are grillz hot right now?
Grillz are hot right now. Grillz are super-duper hot. And by the way, I'm promoting my album, "Stay Trippy." It's coming out August 27.
What do you think of Madonna's grillz?
Grills are super hot. They've been around for years. I think it's dope. I saw Madonna with grills, that's crazy. Everybody's gonna have grills this year.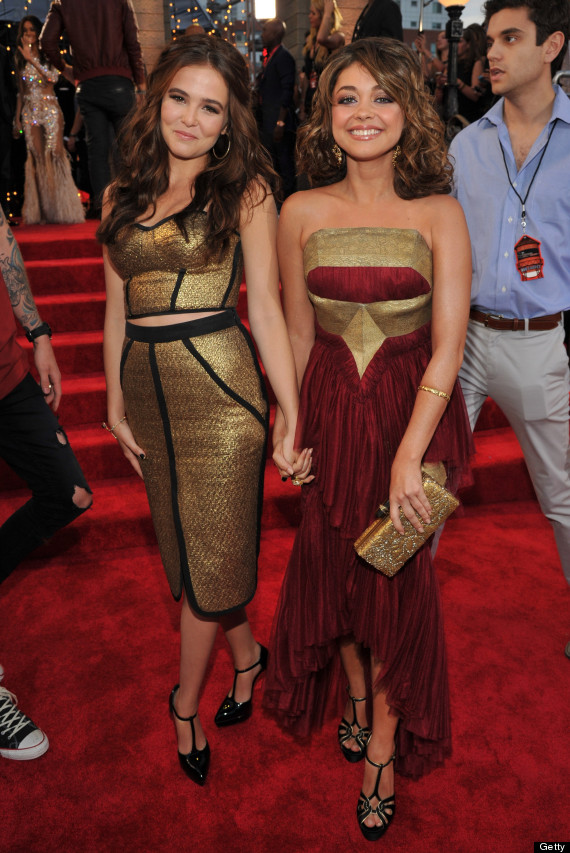 Who: Zoey Deutch and Sarah Hyland
Everybody thinks you're so much younger than you are. How does that affect your role choices?
Sarah: I'm definitely not going to be complaining in 10 years. I'm still playing high school. The film that I just wrapped up in London is "Vampire Academy" and we're playing high school kids. I'm starting to do things that are my age, but I don't know. I'll love it when I'm 40. It's fun.
Why are teenagers so obsessed with vampires?
Zoey: I am still a teenager. I remember very vividly that wild vulnerability when you're young, and feeling things for the first time, falling in love for the first time. Teenagers really appreciate supernatural elements because it's what they're feeling but heightened, which sometimes is relevant and actually how you feel.
Which band do you want to see reunite?
Sarah: Spice Girls!
How do you get lucky?
Sarah: What do you mean? Whoa whoa whoa!
Zoey: A four leaf clover! A lucky bracelet!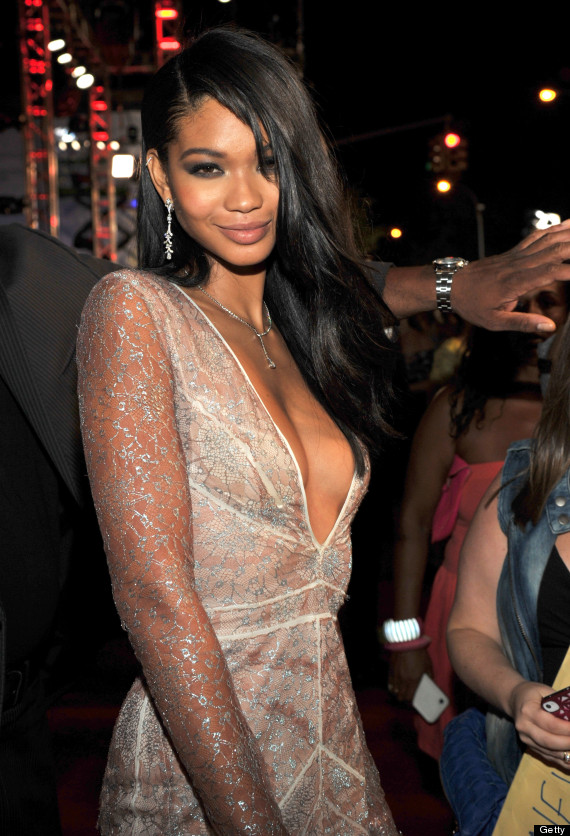 Who: Chanel Iman
You're a quarter Korean. How in touch are you with this side of your heritage?
My mom was born in Seoul -- of course, that's a part of me. I'll always love Korean BBQ, but I didn't grow up with a Korean family. And I love Korean culture.
Which band do you want to see reunite?
I don't know. I just saw Jay Z and Justin Timberlake. I thought that was really cool.
How do you get lucky?
I pray to God. That's how I get lucky.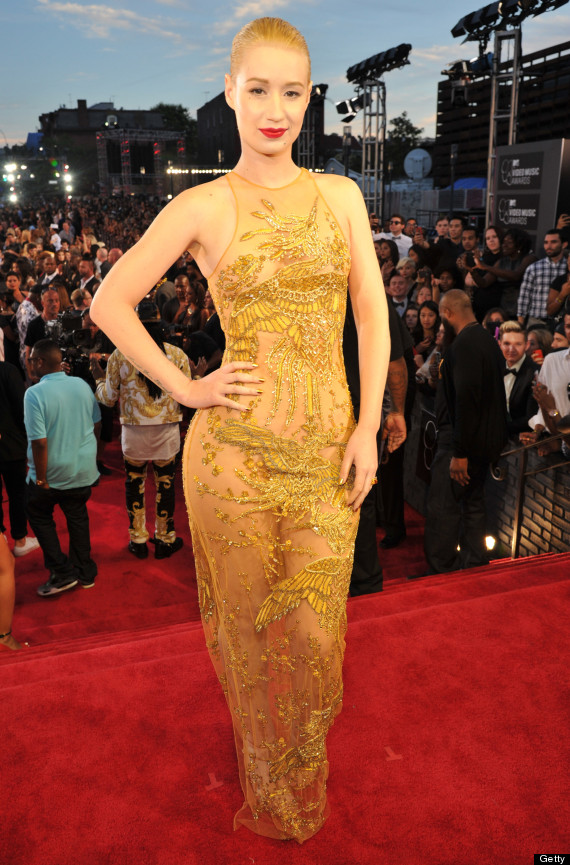 Who: Iggy Azalea
You're an Australian female rapper. What's it like being in Biggie Smalls' home turf?
I've been here many times. I lived in Jersey for a good part of 2011. It's nice to be in New York in summer and very cool to see an awards show happen in New York, because there's such great energy.
There's not a large rap scene in Australia. How'd you get into it?
Through music. We're exposed to all kinds of music and we live in a global community.
Meanwhile country music is huge Down Under!
I know! Oddly enough, I never heard much of it, but I know it's humongous. I think you have to live in the middle of the country.
Which band would you like to see get together again?
They're not really a band, but I would love to see Outkast perform again.
How do you get lucky?
By being a winner, but we'll see how I go tonight.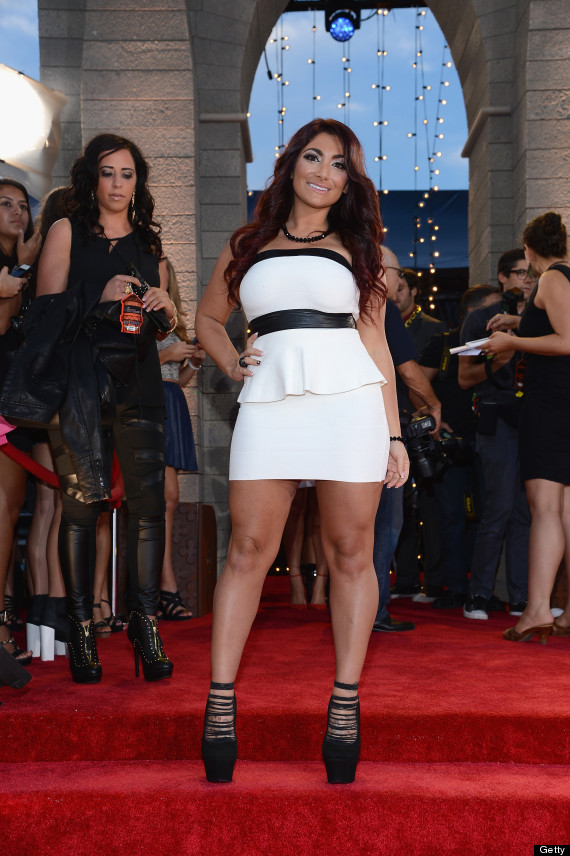 Who: Deena Cortese
What's next for you after "Jersey Shore"?
I've actually been singing, I've been in a studio. I have a couple songs written, but I'm not going to release anything until it's 100 percent.
Do you think people will be more critical of your music because you're a reality star?
It took me a really long time to decide to do it, and one of my roommates told me to just freakin' do it, so I was like, you know what? I'm going to do it. It's one of my passions.
Did the reaction to Vinny Guadagnino's "rape rap" make you more cautious?
I just don't want to do anything half-assed.
Which band do you want to see reunite?
Honestly, 'N Sync. That was my first concert I ever went to in my entire life. And Pink opened. It was a double whammy.
Daft Punk is presenting tonight. How do you "get lucky"?
I just go out and have a good time, and I have really good luck.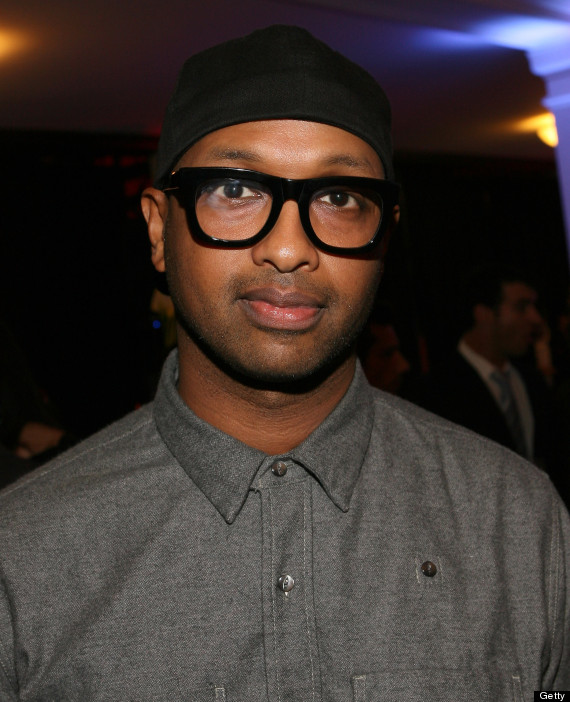 Who: Kenna
How important is it to have a viral music video these days?
I think it depends. I think a music video really helps people understand if you're being serious or complex. But at the end of the day it's always about the song. Does the melody impact you, do you want to hear it again, because songs like "Blurred Lines," I could listen to it right now. I could listen to it all summer.
Wasn't Robin Thicke the inspiration for your own video?
Mine's actually the reverse "Blurred Lines." Girls dancing behind dirty dudes. The actual video of "Blurred Lines" is not that controversial. If you haven't seen a naked girl before, then maybe you're nervous about it.
So what is a "Blurred Line"?
The deal with blurred lines is at the end of the day, it's not just about relationships and sexuality. It's about how much information is too much information, how much should I put up on Instagram, what do you need to know about me, what don't you need to know about me, how many selfies can I actually take per day?
How do you get lucky?
I get lucky because I'm here and I get to watch Daft Punk perform. [Editor's note: Daft Punk didn't perform.]
REAL LIFE. REAL NEWS. REAL VOICES.
Help us tell more of the stories that matter from voices that too often remain unheard.
BEFORE YOU GO
PHOTO GALLERY
2013 MTV Video Music Awards Red Carpet Arrivals