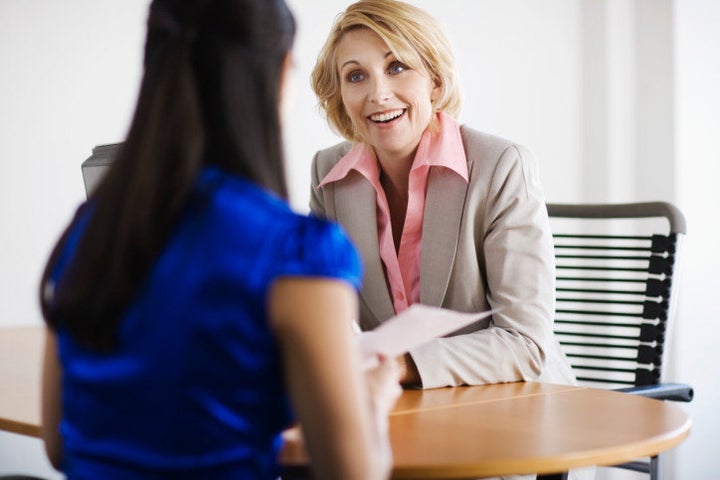 In terms of higher education, American policymakers must focus not just on educating people, but on educating people for specific jobs, so says the National Governors Association. Wow, that's shortsighted.
Colleges and universities must shape their work with a keen eye toward the demands of the marketplace, a new study from the National Governors Association tells us.
It urges governors to "align higher education with state economic goals" by letting colleges and universities know that they're expected to contribute to their state's economic well-being by helping prepare a 21st-century workforce. Governors should create incentives for their state colleges and universities to draw on labor-market research and employers' input to help them set their priorities and to track their impact on student employment and employer satisfaction.
No, don't. Just give up on this little idea. It sounds practical but it's actually misguided and impossible. Train college students to think, train them to dream, and make them to work hard. The jobs will follow. They always do.
Now it's worth pointing out there's something very wrong with vocational education in America as it currently exists. One surely doesn't need to go to college in order to be a successful person, but vocational, technical education in American high school is so bad that it's actually quite difficult to get into a track for a high-wage, high-skill vocational career.
But the solution to this is to improve vocational schools so that they appropriately train people for existing jobs. The solution is not to turn American universities into vocational schools. Colleges and universities, frankly, should ignore jobs.
This is especially true of the jobs of "the future." The danger of the lure of vocational universities is not necessarily that such a focus will draw resources and attention away from the liberal arts and the hard sciences (disturbing as that is); the trouble is that focusing on the jobs of the future won't work. The report says that America's governors should "encourage -- even incentivize -- institutions of higher education to seek state and regional employers' input about how best to ensure that students have the 21st century skills employers need." The real problem is that governors will screw this up if they try to do this seriously.
That's because we really have no idea what jobs will exist in the next 20 or 30 years. Just imagine what would have happened if governors in 1980 "worked to ensure that students have the skills employers of 2010 would need." How would they know? Goals like this are impossible to achieve.
Remember those computer programmers who were so glamorous in the early 1980s? They didn't major in computer science when they were in college. They were mostly philosophy majors who were particularly good at formal logic. That's how this stuff works. Educated people create jobs; they hire other smart people to perform them.
Read the NGA report here but trying to make an academic education directly about specific job skills is pretty much impossible. Train students to think critically. It turns out that's the talent companies that hire for professional jobs want most anyway.
Trying to do anything else with American colleges is a waste of time.
REAL LIFE. REAL NEWS. REAL VOICES.
Help us tell more of the stories that matter from voices that too often remain unheard.