I'm what you'd call a vodka agnostic. I admit that I tend to stifle my share of yawns when people tell me about the newest latest vodkas. I roll my eyes when I hear the umpeenth "smooth" and "clean" description -- words I actually use pretty frequently here, because how else are you going to describe vodka? It's like describing sand without saying "dry" sooner or later.
At the same time, there's no question that vodka has its place in the pantheon of booze. It goes great with food; I love a vodka-tini with sushi as an alternative to sake. And let's face it, vodka has its pleasures. Subtle pleasures, pleasures you have to tease out a little bit, using your palate in a totally different way than with a big, full-bodied whisky or a rich dark rum. But pleasures nonetheless. Anyone who claims vodka is flavorless is either drinking the wrong brands or needs to get a tongue checkup.
With that caveat in mind, here are some of my favorite vodkas available in your local liquor barn, mostly stuff you may not have tried before, including smaller brands as well as more offbeat expressions from the big behemoths. I tried them three ways -- neat, on the rocks and in a martini with just a tiny splash of Dolin Dry vermouth. No fancy cocktails which bury the vodka's subtleties. And no flavored vodkas -- that's a path I don't think I'll ever be ready to tread. As ever, your comments and suggestions of favorite brands I've missed are more than welcome. Now let's lace up our drinking shoes and set off on this potable journey....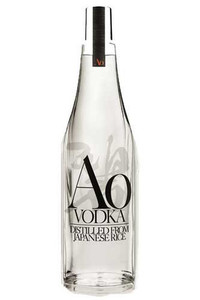 AO VODKA (Japan; rice, 40% ABV, $50). As mentioned, I'm not the world's most regular vodka drinker. But when I've got a hankering, this is the first bottle I reach for. It doesn't taste like any other vodka I've tried -- that's because Ao is distilled from rice, with water sourced from the Japanese island of Kyushu. Pot-distilled and clarified using a bamboo filtration process, it retains some of that ricey flavor, enough so that it tastes a little bit like a very delicate sake. Ao is pretty delicious no matter how you drink it, even neat. But I love it in an ice-cold martini with just a whisper of vermouth and a thin slice of cucumber on top, basically a saketini without the sake. It's crisp, refreshing, impossibly clean... a sheer delight. $50 is a lot to spend for vodka, but this is worth every penny.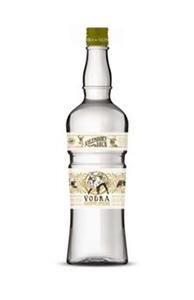 AYLESBURY DUCK VODKA (Canada; wheat, 40% ABV, $24). I love a good wheat vodka. And this is a really good wheat vodka. Aylesbury Duck was created by the 86 Co, which makes spirits with bartenders in mind. So you're not getting anything too fancy or hoity-toity, just a straight-ahead vodka that's good for drinking chilled, on the rocks or of course in a cocktail. Distilled from Canadian winter wheat, it's not overly filtered, so it's still got a lot of character. A soft, lush mouthfeel, smooth, distinctive flavor, dry with a hint of sweetness on the finish... everything I want, expect and love from a wheat vodka. And it's got an attractive bottle and a ridiculous name. Double bonus.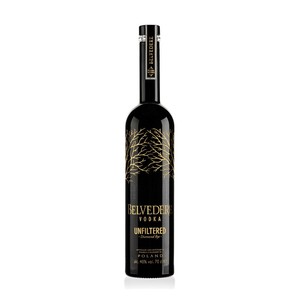 BELVEDERE UNFILTERED (Poland; rye, 40% ABV, $45). Once a vodka is distilled, it's then filtered to produce a smoother, cleaner mouthfeel. Problem is, filtering removes flavor. Not a problem if you want a stereotypical odorless-colorless-flavorless vodka, but if you're looking for something your taste buds can glom onto... the less filtering the better. Which is where Belvedere Unfiltered comes in. It's distilled four times and filtered not at all -- very old-school. It comes on a tad sweet, but evolves quickly into a peppery rye spiciness with undertones of bread and salted caramel. For a vodka, Unfiltered has a lot of presence, and for cynics it's a great place to start.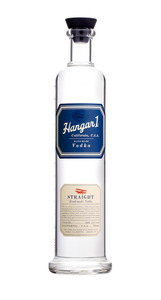 HANGAR 1 VODKA (USA; wheat & grape, 40% ABV, $25). In the last couple of years it seems like Hangar 1 has gained consensus as a vodka approved by people who don't really drink vodka. On paper, it makes sense. Hangar 1 is made in a former airplane hangar in small pot stills, as opposed to the big column stills which effectively cook out a vodka's distinctive traits. Handmade in small batches in an airplane hangar... what's not to love? My expectations were high. So high, in fact, that I was a little disappointed when I finally got around to tasting it. Hangar 1 is a very well-made vodka, don't get me wrong. I especially like its round, creamy mouthfeel -- like velvet on the tongue. The wheat and grapes from which it's distilled harmonize nicely in a blend of cereal and sweet notes, and there's a little burn on the finish, but not too much. If you like vodka, you'll love Hangar 1. But if you're looking to be converted you might want to look elsewhere.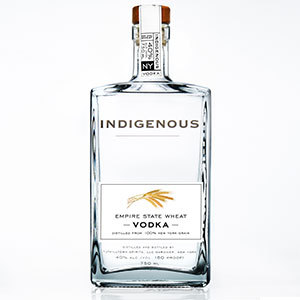 INDIGENOUS EMPIRE STATE WHEAT VODKA (USA; wheat, 40% ABV, $27). I'm a little biased when it comes to Indigenous, because it's made by Tuthilltown Spirits, one of my favorite New York State distilleries. And the Noo Yawk snob in me loves that it's made entirely from locally grown wheat. But gathering as much objectivity as I can muster, this is still an excellent vodka. It's so lush and satisfying neat -- rich chocolate notes with a hint of savory herbaceousness lurking beneath -- that I almost didn't want to add ice. But it's just as good on the rocks, with the chocolate notes yielding a bit as delicate vanilla comes to the fore. Indigenous is also one of the best-textured vodkas I've tried; the way it coats the tongue and glides throatward is sublime. There's also a very nice Indigenous expression crafted from locally grown apples, but the wheat is the must-try.

PURITY VODKA (Sweden; winter wheat & barley, 40% ABV, $40). Distilled 34 times?! Why not a million-jillion times? A standard vodka, after all, only undergoes 3-5 distillations before bottling. The difference is Purity's proprietary pot still, which is used instead of a standard column still. Obviously it's a more time consuming and labor intensive process, but in the end, even after all that distillation they wind up with a vodka that actually retains some flavor, and doesn't need to be filtered either. Yes, it's super-clean, but it's also quite sweet, with a soft vanilla flavor that caresses the palate when drunk neat and packs a bit of a bite chilled or on the rocks. I'm not crazy about it in martinis; the sweetness becomes a little cloying for my tastes when vermouth is added. All you need with Purity is a glass and maybe some ice.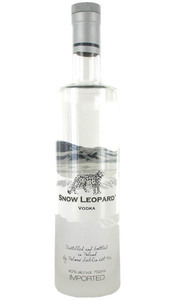 SNOW LEOPARD VODKA (Poland; spelt, 40% ABV, $30). Drink up, it's for a good cause! 15% of all profits from this vodka go to Snow Leopard conservation projects, which would be worth a round of applause as well as a round of drinks. Snow Leopard is unusual in that it's distilled from spelt, which gives it that certain je ne sais quoi distinguishing it from standard vodkas. It comes off pretty traditionally at first, very clean with just a hint of vanilla, but once it hits mid-tongue it gives off an unusual and delicious mineral tang that made me go "Ooh!" more than once. It makes a killer martini (use olives rather than a twist) and it also makes for fabulous sipping on the rocks. And you're saving the snow leopards in the bargain. I'll drink to that.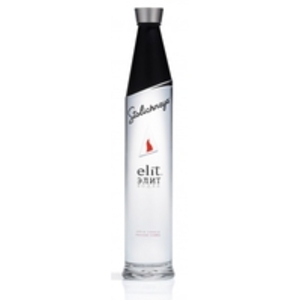 STOLICHNAYA ELIT (Russia; grain, 40% ABV, $60).
Stolichnaya looms large in vodka's legend -- in 1972, it became the first Russian vodka sold in the States, and for a long time it was synonymous with quality vodka. But the category has evolved in the last 40 years, and Stoli has evolved with it. Elit is a vodka drinker's vodka -- the difference between Elit and standard Stoli (which isn't bad itself by any stretch) is obvious even to this vodka agnostic. A blend of spring wheat, winter wheat and rye grown in their own fields, it's filtered through quartz sand and Russian birch-wood charcoal, then chill-filtered at precisely -18 degrees Celsius. And then a unicorn breathes on it or something. You get the idea. It's got a little spicy kick from the rye, smoothed out by the wheat, and a lush, thick, downright decadent mouthfeel. Quite an elegant vodka, this. Pricey, too, but nothing compared to Stoli's Pristine Water Series, a ridiculously limited edition of 300 bottles each of three different vodkas, all made identically except for the water source. The latest in the series gets its H20 from the Andes, and believe me, you really can taste the terroir. Or the eau. Or whatever. For a mere $3,000, you can taste it too.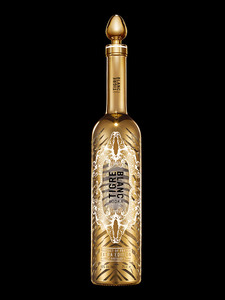 TIGRE BLANC GOLD VODKA (France; wheat, 40% ABV, $100). Tigre Blanc sports the blingiest bottle since the days of Trump Vodka -- ostentatiously shiny gold with clear tiger stripes, a long neck and a top that looks like a genie will pop out when you remove it. Alas, you don't get three wishes, but you do get some very nice vodka. Made in the Cognac region of France, it's surprisingly spicy for a wheated vodka. Notes of vanilla and menthol are overlaid with a pepper and ginger zing, and the finish packs a bit of a bite. Tigre Blanc may cost an eye-popping $100, but you get to keep the crazy bottle when you're done. And the brand is a sponsor of Panthera, which promotes the conservation of tigers, so it's for a good cause.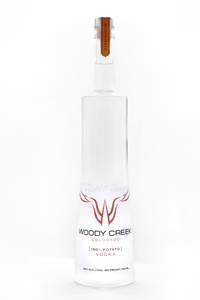 WOODY CREEK VODKA (USA; potato, 40% ABV, $35). With potato vodka, at least for my palate, there's a fine line to be drawn. You want that slightly sweet, starchy flavor that comes from potatoes, but you don't want to feel like you're drinking a potato in a glass (though Karlsson's Gold, which DOES taste to me like a potato in a glass, is much beloved by certain aficionados). Woody Creek, based in Colorado, straddles the line and straddles it beautifully. They're so serious about their vodka that they even grow their own potatoes, making this a real farm-to-glass distillery. You can discern the amount of attention paid to details here, because this is a damn near perfect vodka -- a hint of sweetness, a shimmer of potato flavor that never overwhelms, just a slight bite on the finish. Very clean and ridiculously smooth, it's delicious on the rocks, chilled with a sprinkle of pepper, or even neat.
Popular in the Community