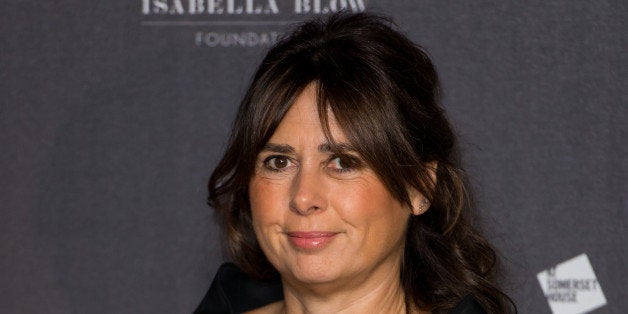 Well, it looks like Alexandra Shulman wins the gold medal for honesty/disappointing news this week.
The Telegraph reports that in an interview with BBC Radio 2, the longtime editor of British Vogue admitted that people would rather look at photos of thin, "unrealistic"-looking models than photos of "normal" people.
While she argues that designers should be making their sample sizes larger, she feels there is a certain element of fantasy that readers are drawn to when it comes to reading a glossy mag. "People don't want to buy a magazine like Vogue to see what they see when they look in the mirror. They can do that for free," she said.
The statement seems a bit contradictory when you consider the fact that Nigella Lawson is the cover star of their April issue, and supposedly is wearing "no makeup." Of course, the struggle to stay creatively interesting while maintaining steady sales is a reality they have had to deal with many times.
Still, it is a hard reality to face considering the ratio of models to ... everyone else in the world. Vogue is a resource of beautiful fashion, but it is also a place for all lovers of style -- not just the ones who are a size 0 -- to draw outfit inspiration from.
We'll have to wait and see what comes next from the mag (and the entire industry for that matter). In the meantime, we can always check out those untouched Aerie ads to satisfy our "realness" cravings.