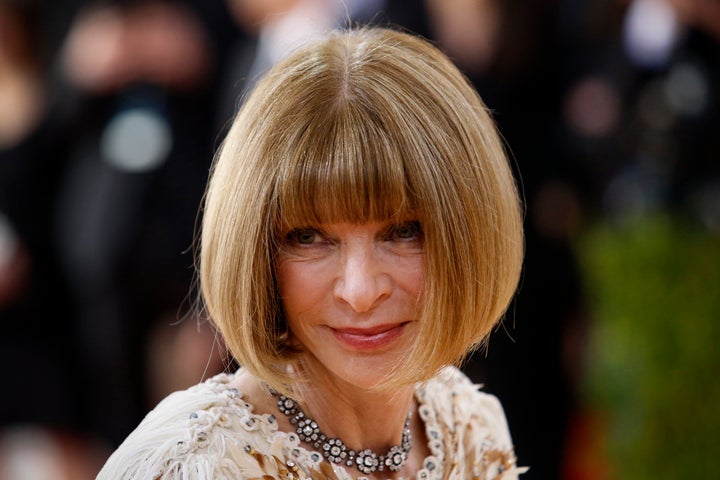 "Vogue has no history of political endorsements," reads the editorial. "Editors in chief have made their opinions known from time to time, but the magazine has never spoken in an election with a single voice. Given the profound stakes of this one, and the history that stands to be made, we feel that should change."
The editorial continues, "We understand that Clinton has not always been a perfect candidate, yet her fierce intelligence and considerable experience are reflected in policies and positions that are clear, sound, and hopeful."
The editors cite support for Clinton's positions on immigration, LGBT rights, health care and women's rights, as well as the historic prospect of electing the first female president.
"It has taken nearly a century to bring us to the brink of a woman leading our country for the first time," they write. "Let's put this election behind us and become the America we want to be: optimistic, forward-looking, and modern."
But that Vogue, best known for its couture fashion spreads and glossy advertisements, decided to wade into the 2016 fray says a lot about the stakes of this election.
Several other publications have made similarly tradition-breaking endorsements this cycle. Wired also backed Clinton in its first-ever presidential endorsement, making the case against Trump's "dark and atavistic" vision for America. (Wired and Vogue are both owned by Condé Nast.) Foreign Policy also made its first endorsement in its 50-year history to support Clinton, while The Atlantic's recommendation on behalf of the Democratic nominee marked its third-ever endorsement.
It's also been a historic election cycle for newspapers. USA Today took a side for the first time ever to endorse voting against Trump. And many papers, including the Arizona Republic and the Cincinnati Enquirer, have bucked decades-long traditions of backing Republican candidates in favor of supporting Clinton.
HUFFPOST READERS: What's happening in your state or district? The Huffington Post wants to know about all the campaign ads, mailers, robocalls, candidate appearances and other interesting campaign news happening by you. Email any tips, videos, audio files or photos to scoops@huffingtonpost.com.
Popular in the Community