The magazine acknowledged the part it ― as well as other publications and design houses ― played in contributing to the burnout and culture of unsafe working conditions for young models, some of whom begin modeling as young as 13.
"Fashion has long valorized youth. But the churn of 'new faces,' as rookie models are known, has become relentless," the article said, before explaining its new age standard put in place earlier this year and asking others to follow suit:
In recognition of the unique vulnerability of minors thrown into a career where they have little control and where abuse has been all too commonplace, the vendor code of conduct stipulates that no model under the age of eighteen will be photographed for editorial (unless he or she is the subject of an article, in which case the model will be both chaperoned and styled in an age-appropriate manner).
Vogue cited the pressure to fit into sample sizes, the relentless, never-ending cycle of shows and fashions weeks, the exposure to drugs and alcohol, and the mistreatment of young models ― who are still developing mentally and physically ― by some agents and industry figures as reasons for the new standard and why others should follow it.
"No more: It's not right for us, it's not right for our readers, and it's not right for the young models competing to appear in these pages," Vogue said. "While we can't rewrite the past, we can commit to a better future."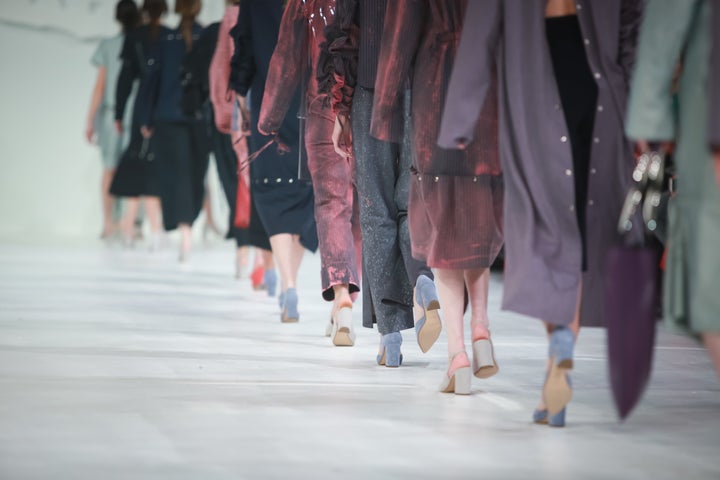 Earlier this year, the Me Too movement spread through the fashion industry like wildfire shortly after taking over Hollywood. Agents opened up about modeling agencies that enabled sexual predators for years, while male and female models came forward to accuse famed fashion photographers like Terry Richardson (who has been the subject of allegations for years), Bruce Weber and Mario Testino of sexual misconduct.
In a New York Times exposé covering Weber and Testino, dozens of male models accused the two of alleged incidents that included nudity, inappropriate touching, masturbation and various other sexual demands.
Condé Nast, the publisher of Vogue, cut ties with Weber and Testino in January and instituted new codes of conduct for models working with their publications in an effort to curb sexual harassment.
Some of the new protocols put in place included raising the minimum age for models to 18, banning alcohol and recreational drugs from sets, and getting prior approval for shoots that include "nudity, sheer clothing, lingerie, swimwear, simulated drug or alcohol use, or sexually suggestive poses."
Now it's time to see if the rest of the fashion industry will follow suit.
Read the rest of Vogue's call to action here.