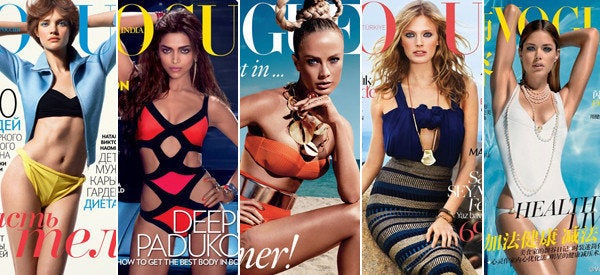 OK, Vogue -- time to put your money where your mouth is.
Some of the mags, like Anna Wintour's Vogue U.S., ran with a literal sports theme with Olympic athletes frolicking on the beach. Other editions, Vogue UK and Vogue Korea, amped up their typical supermodel covers with abstract references to strength (in Kate Moss' case, an intense tug-of-war style rope).
And then there were those like Vogue Germany, Vogue China and Vogue Paris, who all decided health meant one thing: bathing suits.
The main objective of the Health Initiative, however, isn't to inspire readers to exercise and work on their obliques. In a six-point pledge agreed upon by all 19 editors-in-chief, the magazines vow to not work with models under the age of 16 or those who appear to have an eating disorder. Moreover, Vogue will promote healthy body image and encourage designers, through the sample sizes, they create, to do the same
So how did the mags do? Do you think these 19 Vogue covers promote healthy body image? Check 'em out and vote on your favorites.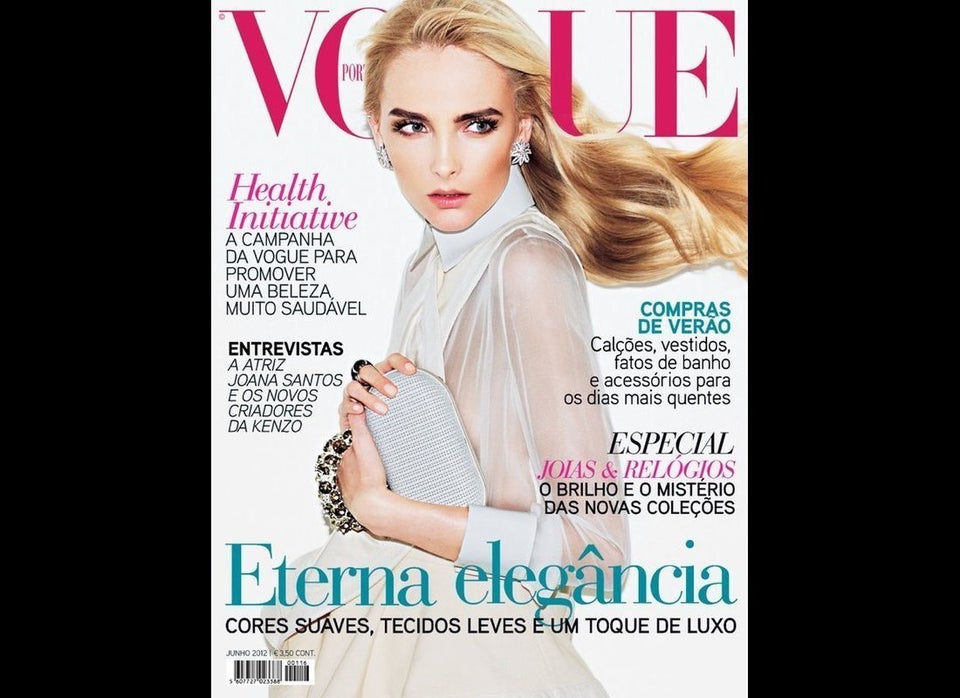 Vogue's Health Initiative Covers