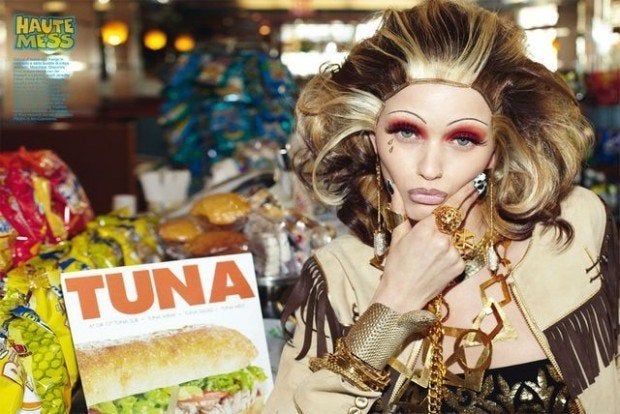 "Haute Mess" is definitely one way to describe Vogue Italia's March fashion editorial. We'd liken it to "Hood Couture" or totally-tacky-attire. But some are questioning if the over-the-top feature is racist.
The story, shot by Steven Meisel, is definitely eye-catching with a team of top models (including March's cover girl Joan Smalls) decked out in over-the-top ensembles, crazy weaves, extra long fingernails (and toenails), and other "ghetto fabulous" additions.
With that said, the images are clearly projecting some, er, touchy racial stereotypes.
This is what Vibe had to say about the matter:

"I will give Vogue Italia the benefit of the doubt that it was not their intention to be racist or offend anyone, but let's keep it real for a minute: How many white girls [or any other ethnic backgrounds for that matter] do you know that dress or look like this? Exactly. Racist may be a little harsh of a word to describe this editorial , but it was definitely done in poor taste and judgement. Fashion is about being creative, pushing boundaries, and being expressive. Steven Meisel and Vogue Italia failed miserably at achieving these goals."
We know and love Franca Sozzani, Vogue Italia's editor-in-chief, for supporting diversity within the fashion industry-- so it's hard to believe that there was any ill intent when producing the story.
Take a look at a few shots from the March cover story in the slideshow below and check out the full feature over at Vogue.it. What you think--haute mess or hot mess?
UPDATE: Vogue Italia editor in chief Franca Sozzani defended the spread to the Cut, saying: "We have had very controversial issues, and this is not a controversial issue at all. Honestly, you have no idea what it means to have a controversial one. Controversial was the one we did in 2010 with Kristen McMenamy like a bird on the beach — that was very controversial. It was made to talk about nature and how it could suffer from what men do. We made it in a very ecological way, but they took it, like, why did you do something against BP? … It's not that I want it to be controversial all the time, it's happened. … You can just take pictures like in a catalog so you will never be controversial, but that's not my choice of life."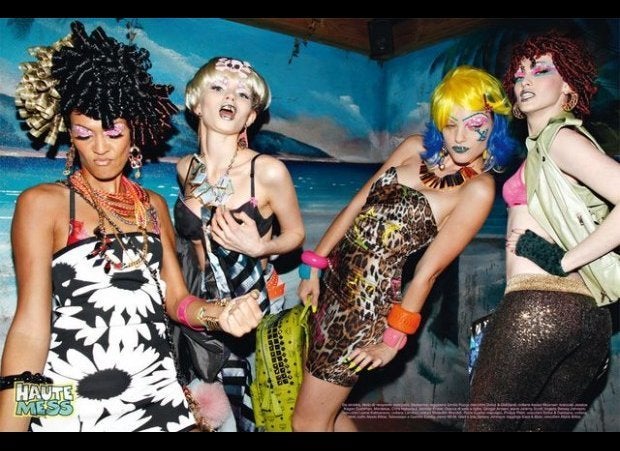 Popular in the Community